1296P 24MP Wildlife Camera, Trail Camera with 120°Wide-Angle Motion Latest Sensor View 0.2s Trigger Time IP66 Waterproof | bark
New customer gift package
&FREE Shipping to Canada
Brand:

K&F Concept

K&F Concept Wildlife Trail Camera with Night Vision 0.2S Trigger Motion Activated 24MP 1296P IP66 Waterproof Hunting Camera for Outdoor & Home security bark

KF35.066

SKU:

KF35.066

79.99

https://www.kentfaith.ca/KF35.066_24mp-1296p-night-vision-120°-wide-angle-0.2s-trigger-2-inch-screen-hunting-camera-bark
Features
* 【Quick Capture; Unique Design】The A101XS tracking camera adopts a sensitive trigger speed of 0.2 seconds, accurately captures every exciting moment, and adopts a lightweight and compact unique design, which is easy to carry and apply to any place;
* [Low-power battery life] The low sleep power consumption of the tracking camera is less than 0.20mA, and the battery life of 4 AA alkaline batteries can be up to 3 months. Connecting to an external battery box (constant voltage DC6V, current greater than 1A) will achieve longer Good effect (the product does not include battery box);
* [High-definition pixel night vision effect] The tracking camera can reach up to 24MP shooting pixels, 1296P high-definition video effect, using the latest technology to make the night vision black and white effect clearer;
* 【High Sensitivity Passive Infrared Sensor】Tracking camera can capture every exciting moment with a detection range of up to 120 degrees and a detection distance of 65 feet/20 meters; Equipped with 2 low-light LED lights allows you to record incredible videos and photos, with 940 shimmer so as not to disturb or intimidate your hunting targets.
* [Sturdy protection and easy operation] Adopt IP66 waterproof, dustproof, anti-drop plastic shell, can withstand the harsh working environment such as desert or tropical rain forest with temperature of -20℃~60℃. This is an indispensable guarantee for long service life, only Need to insert an SD card (maximum 256G, recommended 16GB~128GB) to use. Then you can set your personal needs on the menu and finally complete the installation with the securing straps.
Shipping
&FREE Shipping to Canada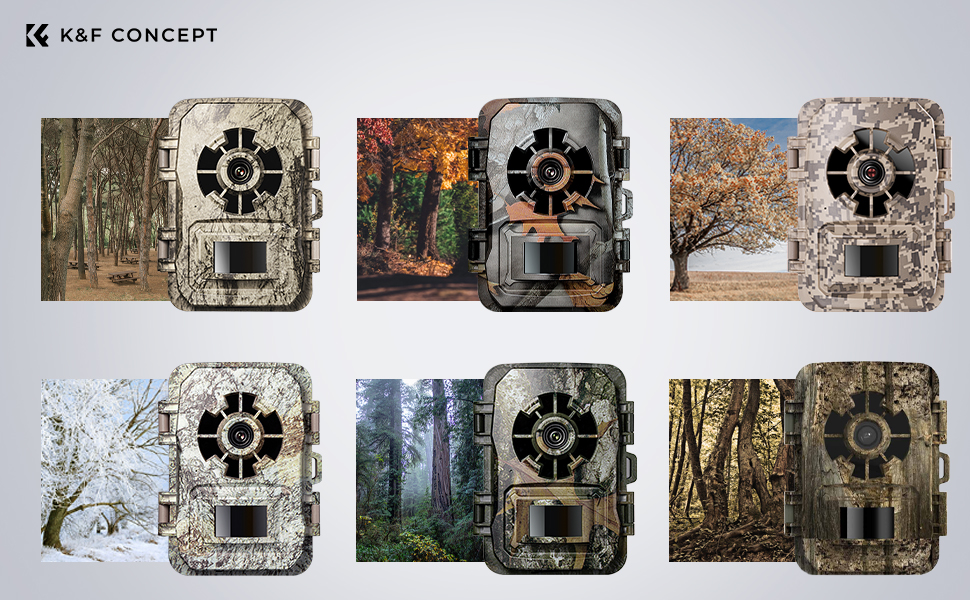 IP66 waterproof, use in extreme environments of -20°to 60°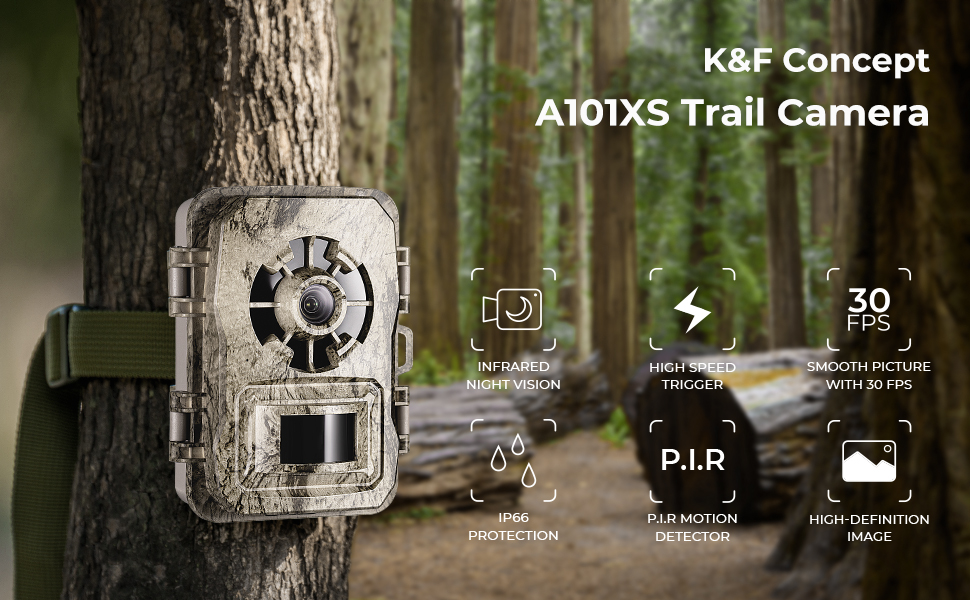 Support time-lapse photo, timed photo, picture mark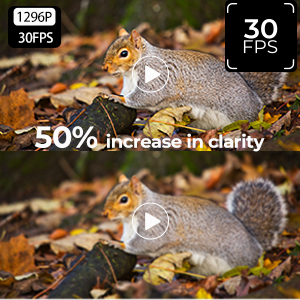 1296P/30fps 24MP HD pixel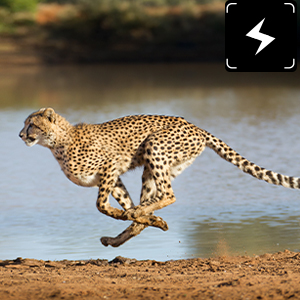 0.2S quick capture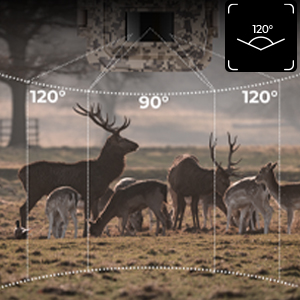 120° wide-angle PIR, the longest trigger distance is 65ft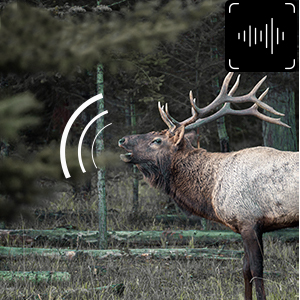 video recording with sound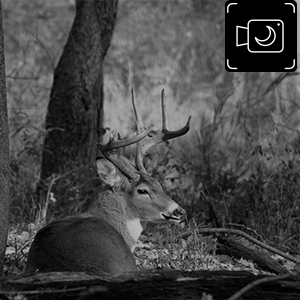 2 high-power 940nm infrared lamps can provide 65tf illumination distance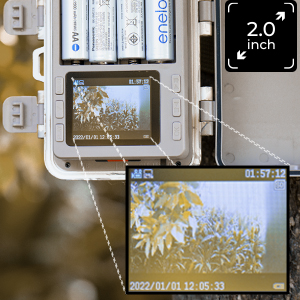 2.0-inch display screen, easy to operate, you can view the photos and videos that have been taken on the camera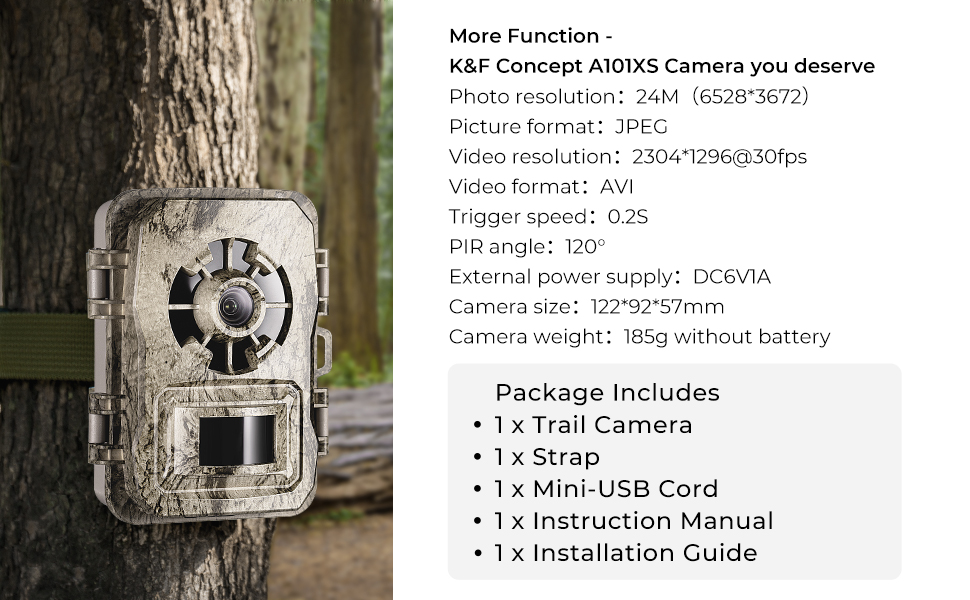 All Reviews
Image

All Star

5 Star

4 Star

3 Star

2 Star

1 Star
Camera
this product is easy to use and good for anything home, office, wildlife. So i am very pleased with my purchase
24/08/2022
Great Quality Camera
This is a great quality camera that was easy to set up, easy to use, and has a good price tag as well. Very pleased!
17/06/2022
Love them
These are very impressive
16/06/2022
Picture is not as good as I thought it would be.
Game camera to catch whatever is eating my poultry
16/06/2022
Very good easy set up.
Great camera, very easy to set up even for a 62 year old fart.
15/06/2022
Very good easy set up.
Great camera, very easy to set up even for a 62 year old fart.
15/06/2022
Great price, great quality
I am not techno savvy but this camera is easy to get going. Excellent quality and clear pictures. Only issue....mounting strap could be longer. Other than that , can't go wrong.
14/06/2022
Ease
Very simple easy to use
14/06/2022
Ease
Very simple easy to use
14/06/2022