NEMA 5-15 Class 1 Electric Vehicle Charger (Supoort Class 2), 110V-240V 16 Amp, with 16 foot extension cable, compatible with J1772 Electric Vehicles, Class 1-2 Electric Vehicle Charger, Electric Vehicle Portable Charger
Out Of Stock
Product Unavailable
No Cancellation Fee
Buy 99C$-15C$,199C$-35C$, 299C$-55C$, 599C$-130C$ (Prime Day)
New customer gift package
&FREE Shipping to Canada
Buy K&F Concept nema 5-15 class 1 electric vehicle charger (supoort class 2), 110v-240v 16 amp, with 16 foot extension cable, compatible with j1772 electric vehicles, class 1-2 electric vehicle charger, electric vehicle portable charger online, C$519.99 free shipping to Canada.

GW31.0033

SKU:

GW31.0033

519.99

https://www.kentfaith.ca/GW31.0033_nema-5-15-class-1-electric-vehicle-charger-supoort-class-2-110v-240v-16-amp-with-16-foot-extension-c
Buy 99C$-15C$,199C$-35C$, 299C$-55C$, 599C$-130C$ (Prime Day)
Features
* 【 3X Fast Charging 】: The home level 1 EV charger is designed to make EV charging fast and easy, using NEMA 3-5 and SAE J15 plug chargers to increase the speed by 1772 times. Current adjustable 8A/10A/13A/16A. 3.5kw/hour;
* 【 Portable EV Charger Level 1+2 】 The EV charger weighs approximately 5.5 pounds and has a 16 foot extension cable for easy carrying, making it suitable for various parking lots or home garages. We also offer a carrying bag and universal holder clip as a gift;
* The EV charger with OLED display screen displays current, voltage, and charging power. The LED indicator on the control box can read and connect to the vehicle, charge, fully charge, and check for troubleshooting. Help you identify the working status of electric vehicle chargers;
* 【 High quality and safe electric vehicle charger 】 The car charger has FCC certification and TPU wear-resistant cable. Overheating, overcurrent, grounding and battery leakage protection, electric vehicle charger supports IP66 waterproof;
* EVSE can be used in conjunction with SAE J1772 standard electric vehicles such as Mitsubishi i-MiEV, Nissan LEAF, Chevrolet Volt Bolt, BMW, etc. Tesla requires an SAE J1772 adapter;
Shipping
&FREE Shipping to Canada
Sale
Buy 99C$-15C$,199C$-35C$, 299C$-55C$, 599C$-130C$ (Prime Day)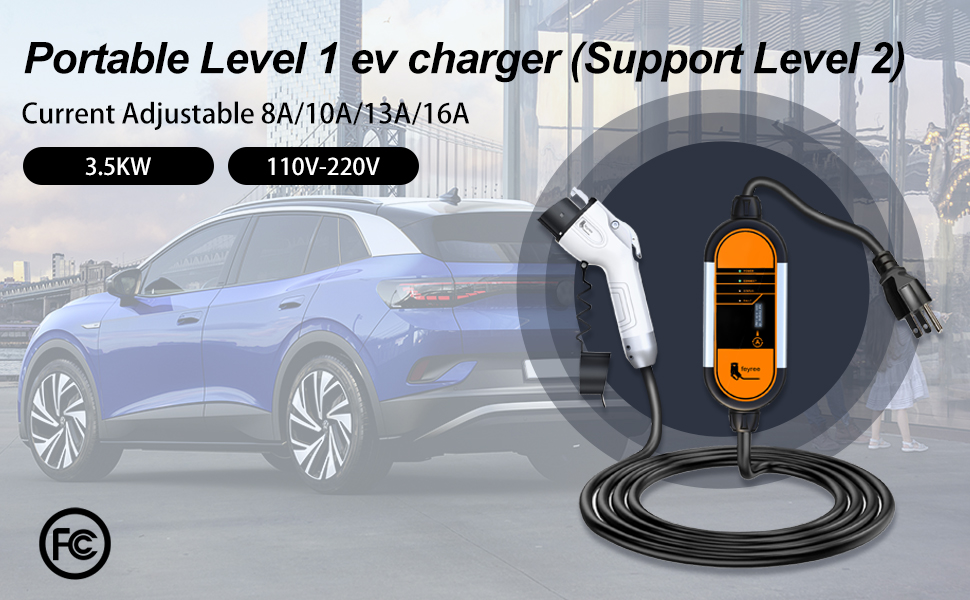 Portable Level 1 EV Charger Support Level 2
Support Level 1 And Level 2:Level 2 requires your power supply voltage to match,110V support level 1.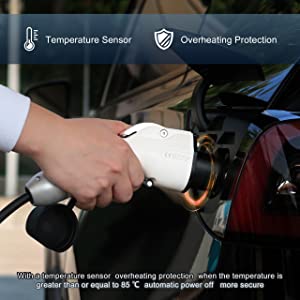 Temperature Sensor&Overtheating Protection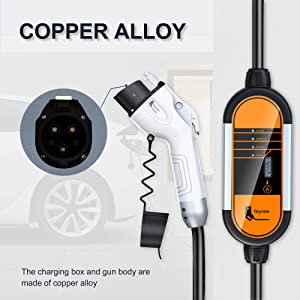 COPPER ALLOY
The charging box and gun body are made of copper alloy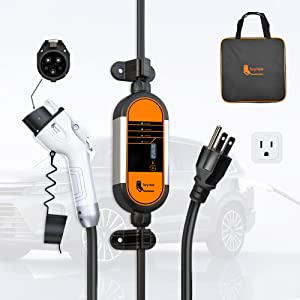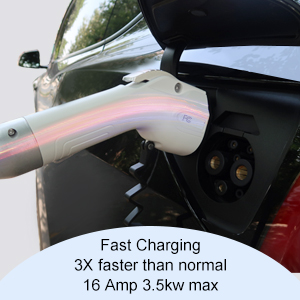 Fast Charging
3.5KW 110-240V 16A(Max) Charge 3X Faster than a Normal Wall Outlet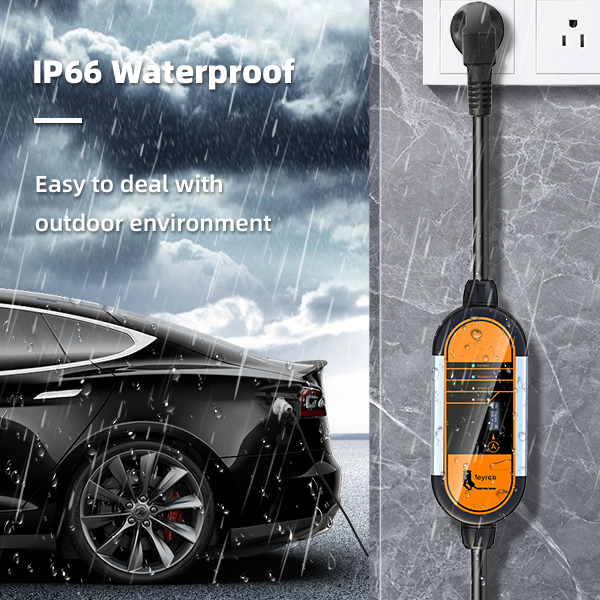 Waterproof & Dustproof
You can recharge your vehicle anywhere during traveling or visiting relatives and friends, suitable for use in various parking lots or family garages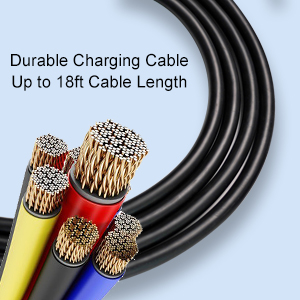 Durable Cable
With a total 18 feet charging cable for flexible installation and usability.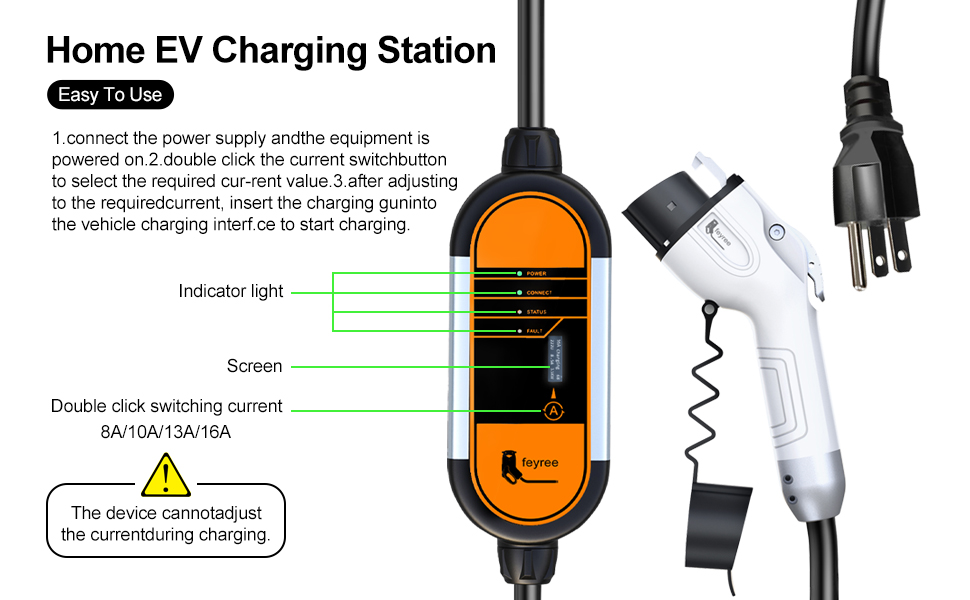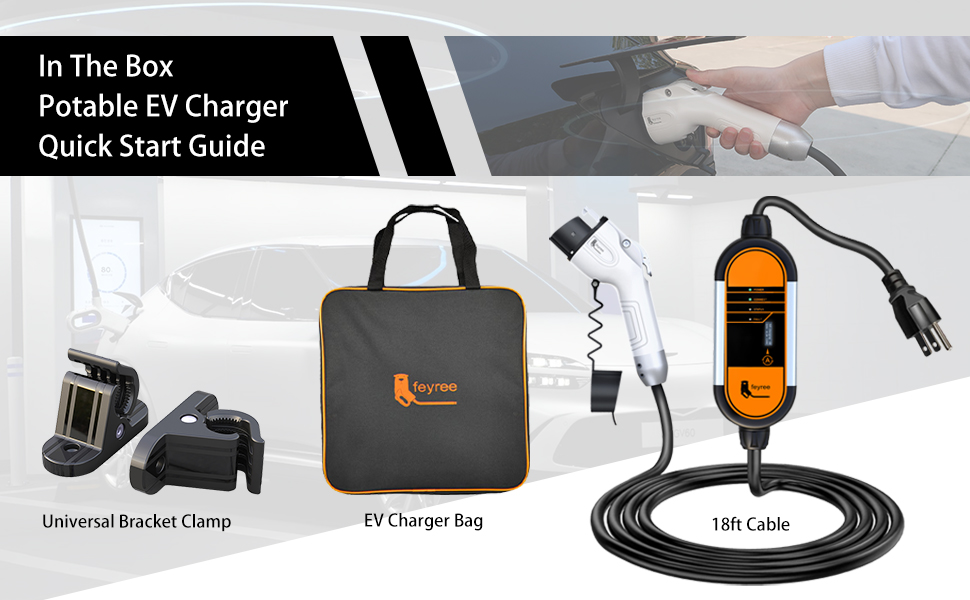 Specification
Product Name
American standard portable with American standard 5-15p plug
plug
NEMA 5-15
Charging type
Model 1 J1772
current
8A-10A-13A-16A adjustable
power
3.5 kW
voltage
110V-240V
working temperature
-30 ° C to+55 ° C
Wire length
5 meters
Packaging size
35 * 34.5 * 10cm
Packaging weight
2300g
Packaging List
Charger * 1, universal holder * 2, storage bag * 1
There are no reviews for this product.