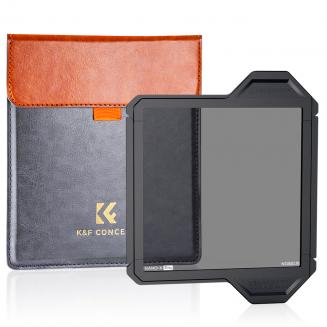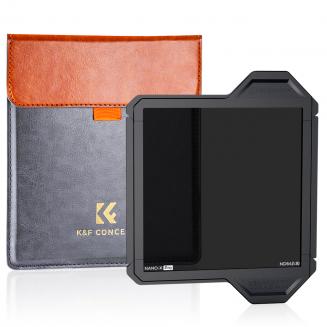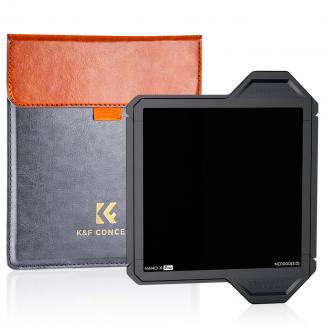 - Full Color ND64 Square Filter provides 6 f-stops (1.8) light reductions, No Color Cast, and is equipped with Protective Frame.
- Using AGC optical glass with the double-sided 36-layer coating, anti-reflective Green Film can effectively reduce the surface reflection of the filter. Reduces glare caused by external reflections from long-exposure lenses, ensuring top-notch image quality.
C$116.99 C$85.99
- 【Square ND8 Filter】ND8 filter provides 3 f-stop light reductions, eliminates cloudy days & washed-out images, and enables longer exposures to capture the beauty of object movement.
- 【36 Multi-Layer Coated】Both sides of the glass with multi-layer coatings, waterproof, scratch-resistant, and oil-proof, effectively reduce glaring and ghosting.
C$116.99 C$85.99
- 【Winner of DESIGN AWARD 2021】Unique Square Filter Frame, which won 2 major awards in 2021: Red Dot Design and iF Design.
- 【Compatibility 】ONLY compatible with the K&F Concept X-PRO system square filter holder.
C$116.99 C$85.99