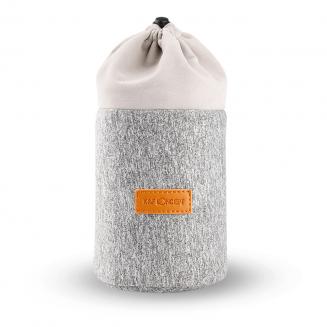 - 【Adjustable Compact Pouch】 Dual-purpose lens pouch with adjustable height, provides more compact protection for your lenses. Upper part can be folded down to save space for neat storage.
- 【2-in-1 Drawstring Design】 Independent drawstring design for inner and extended pockets,, makes it easy and convenient to access. Folded Inner pocket of 10*13cm for short lens and extended one of 10*18cm for long lens, two storage sizes in one pouch.
C$27.99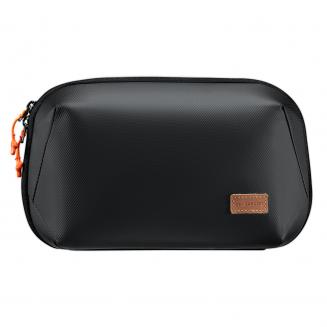 - Lightweight design concept with detailed internal space division and up to 23 storage places. It is neat and orderly to store cell phones, chargers, data cables, mobile power, USB flash drives, mice, car keys, bank cards, etc.
- 120° large opening and closing method, the use of multiple combinations of internal compartments design, a higher degree of freedom to adapt to the use of multiple scenes, more convenient to organize.
C$67.99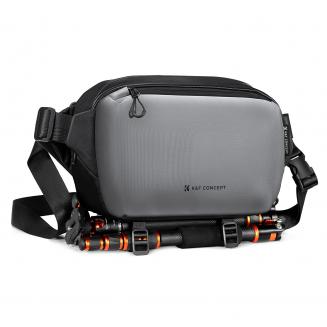 - 【Multiple Ways to Carry the Bag】With a size of 33*22*15cm / 13.1"*8.8"*6", K&F Concept Alpha Camera Sling Bag holds a capacity of 10L, and easily accommodates one camera and two lenses. With its versatile function, this camera sling bag can be used as a shoulder bag, a crossbody bag, a waist bag, a chest bag, or a handbag.
- 【All-around Protection】K&F Concept Alpha Camera Sling Bag is made of waterproof, scratch-resistant and wear-resistantfabric, with flexible compartments for your professional photography equipment and accessories.This sling camera bag uses 10mm high-density EPE shockproof cotton, and provides all-round effective protection for your equipment from damage. Removable compartment is handy not only for professional EVA camera lens, but also for both daily commuting and professional photography.
C$49.99