1080P Industrial Endoscope Camera, 32.8ft (10M) Cable & 8mm Camera Diameter, 4.3" LCD Screen Snake Camera with 6 LED Lights, IP67 Waterproof for Automotive, Engine, Drain Inspection
Buy 99C$-15C$,199C$-35C$, 299C$-55C$, 599C$-130C$
New customer gift package
&FREE Shipping to Canada
Brand:

K&F Concept

Buy K&F Concept 1080p industrial endoscope camera, 32.8ft (10m) cable & 8mm camera diameter, 4.3" lcd screen snake camera with 6 led lights, ip67 waterproof for automotive, engine, drain inspection online, C$109.99 free shipping to Canada.

GW45.0022

SKU:

GW45.0022

109.99

https://www.kentfaith.ca/GW45.0022_k&f-concept-industrial-endoscopy-camera-8mm-endoscopy-inspection-camera-4.3-inch-hd-screen-1080p-snake-camera-with-led-lights-semi-rigid-cable-for-auto-engine-drain-inspection-8mm-10m-32.8ft-orange
Buy 99C$-15C$,199C$-35C$, 299C$-55C$, 599C$-130C$
Features
* 【1080P HD K&F Concept Endoscope】This industrial endoscope is equipped with a 4.3-inch full-color HD screen and advanced sensors to provide clear images and videos with a resolution of 1920 x 1080P pixels, support for taking photos and recording videos, up to 32G TF card (not included) can store pictures and videos, allowing you to view high-definition photos and videos at any time.
* 【IP67 Waterproof Camera Probe and LED Lights】This endoscope camera comes with 6 super bright LED lights with 3 adjustable brightness levels to provide enough light for darker situations. The camera probe and LED light are IP67 waterproof, suitable for dark areas, wet or wet areas, etc.
* 【Multifunctional and easy to use】Snake inspection camera with flexible semi-rigid cable, ideal for various inspections, such as car repair, industrial machinery inspection, drainage inspection, line inspection, home appliance maintenance, wall structure inspection, sewer inspection, ETC.
* 【Easy operation】It can be used after power on, no need to install any APP, which is very convenient. Endoscopic cameras support taking pictures and recording videos.
* 【Built-in 2600mAh rechargeable battery】can work continuously for up to 3-4 hours according to different situations. Package includes: 1x industrial endoscope, user manual, 1x USB charging cable, 1x accessories (including hooks, magnets, protective caps and side mirrors).
Shipping
&FREE Shipping to Canada
Sale
Buy 99C$-15C$,199C$-35C$, 299C$-55C$, 599C$-130C$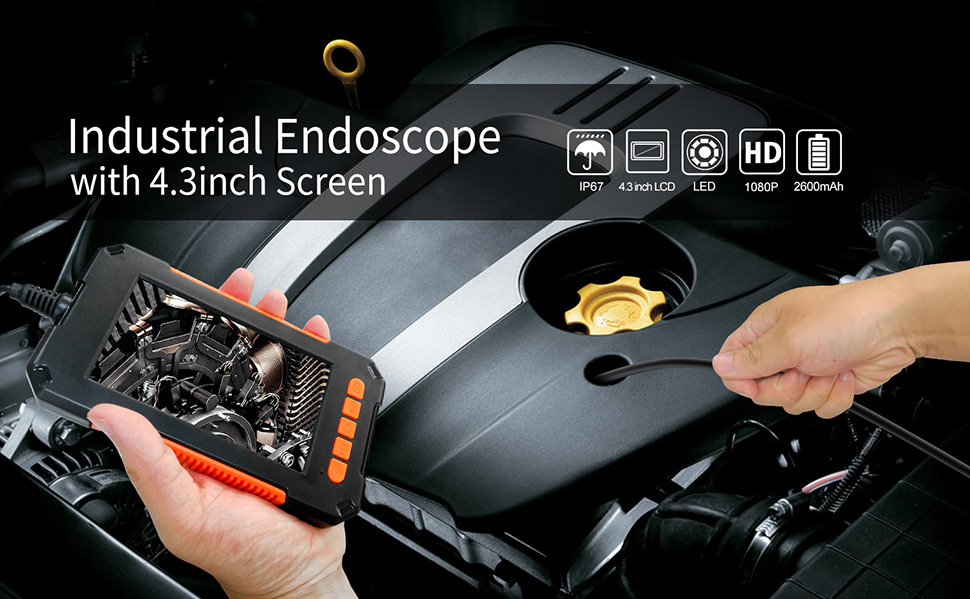 Don't need to install any APP, use it after turn on, very convennient
Slim 8mm dia probe - which has a wide enough field of view that able to detect objects in a small space.
Taking HD photo & revording video, 4.3-inch full color HD screen - for real-time viewing of test videos and pictures.
Semi-rigid cable - A bendable Hard cable to get into hard to reach places. Maker your work easier!
IP67 Waterproof camera probe with 6 LEDs Light - get clear images in dark and wet places, such as engine, pipelines, etc.
2600mAh Rechargable Battery - after full charged it can work continuously for up to 3-4 hours.
Perfect accessories - Accessories included ( hook, magnet, and side mirror)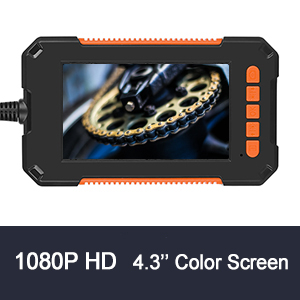 4.3 inch HD Color Screen
This Industrial Endoscope with 4.3 inch HD Color Screen and advanced sensor provide clear real-time inspection image and video. High resolution 1920 x 1080 pixel, conveniently inspecte surface detail.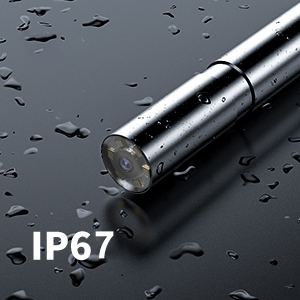 Waterproof IP67
Our camera Len and LED lights are waterproof. This Borescope suitable for various types of environment, for example, exploring the water pipes, damp or wet area etc.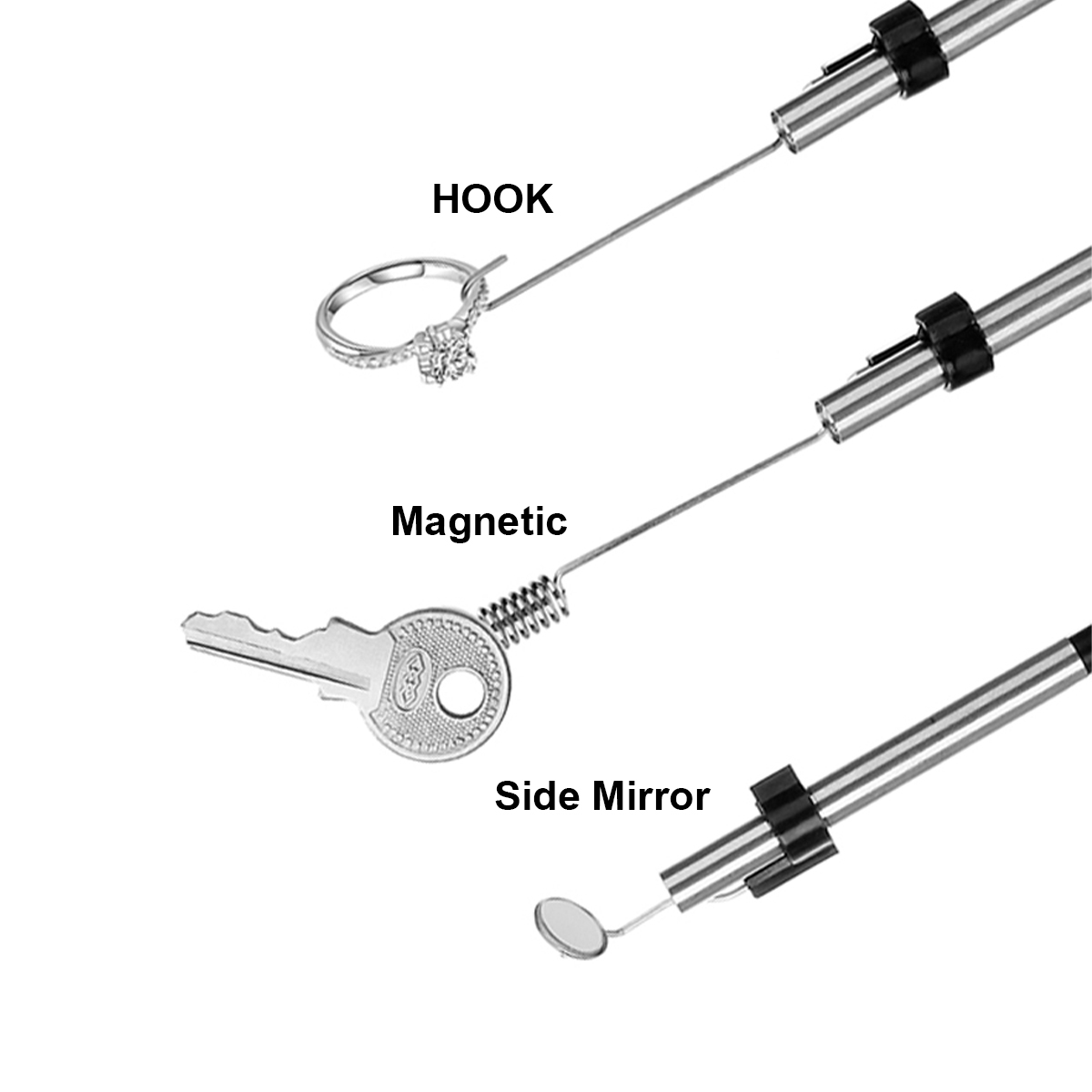 3 Accessories:
Hook , Magnetic (for picking up objects in narrow places), and side mirror (to investigate the side wall of a drainage pipe,ect)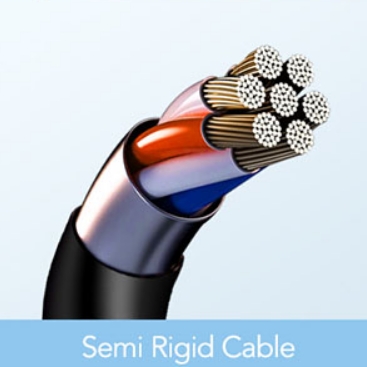 Semi-rigid Snake Cable
Semi-rigid cable can be bent to a different shape or hold its state to reach all corners of your house according to your needs.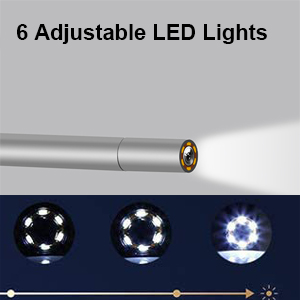 Adjustable LED Lights
The borescope Camera with 6 adjustable super bright LED Lights, provide enough light for darker situations, provide clear images. for low-light or dark area.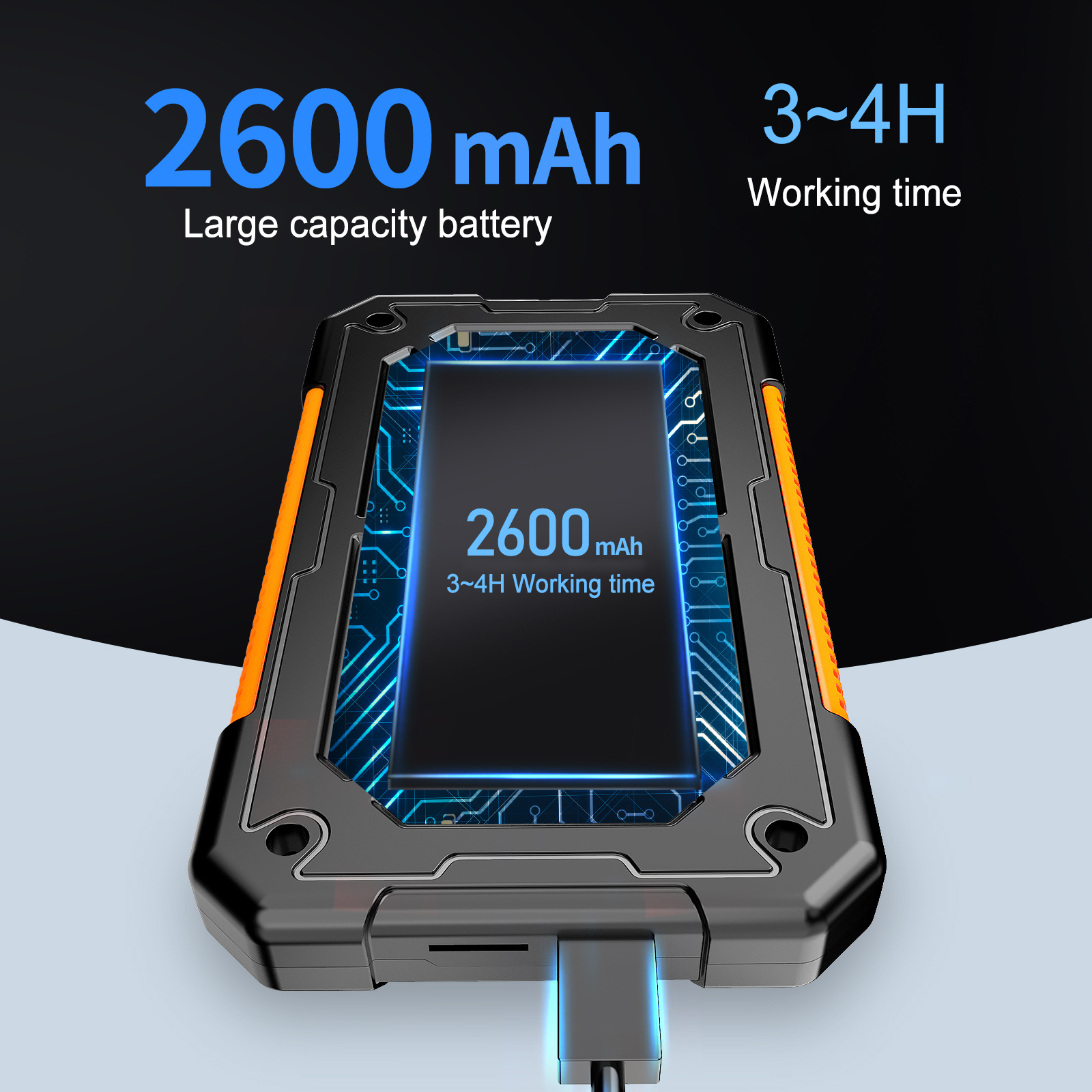 2600mAh Battery
Built-in 2600mAh rechargeable battery, which can provide about 3~4 hours working time, comes with a USB cable to charge the endoscope at any time conveniently.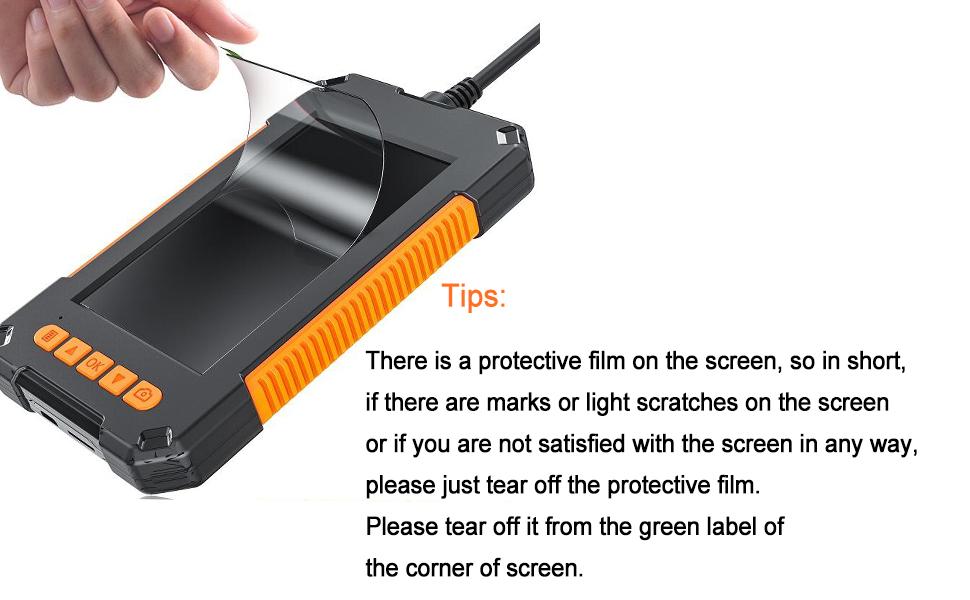 All Reviews
Image

All Star

5 Star

4 Star

3 Star

2 Star

1 Star
Good value for money with a great picture quality
I love the picture quality of this endoscope as i was expecting more blurry one for the price.
Is very easy to use and and made my husband very happy when he was trying to fix his car.
Has a long cable and as a bonus you also get the memory card which is very useful
06/02/2023
Excellent device in hard case. Includes 32GB memory card. Very easy.
This very light and compact endoscope camera comes in a hard case with a foam interior. The cable of the camera is about 5 meters long and has a diameter of 0.5 cm. Contrary to what is stated in the description, the camera is not equipped with 6 LEDs, but with 8. 6 LEDs light up on the front of the middle camera. 2 lights on the sides, each on the right and left. Cameras are also installed here. So you can look down (into the combustion chamber of the cylinder, for example) or switch on the camera on the right or left to look at the walls without having to turn the camera. Very good. The camera has a resolution of 1080p, i.e. Full HD, the recordings are stored on the 32 GB memory card supplied and can be called up at any time. The 4.3 inch display is equipped with hardened glass and is easy to read. The menu is tidy and logically structured. The language, resolution of the recordings, etc. can be set here. There are other LEDs on the side of the device that can also be turned on to act as a flashlight. The integrated 2600 mAh battery is charged via USB-C charging cable. A good choice for hobbyists and mechanics.
05/02/2023
Good Value Works Great
Got this to find a wiring problem in our house. Rigidity of the cable was up to the task of pushing it through insulation in the wall. Camera image was great, plenty bright and large enough. Wouldn't mind a shorter focus point but it is as advertised which worked for our needs thus far. Also used it to find a clog in a drain and used the magnet to remove a piece of metal that was causing the problem.
This one will get the job done!
05/02/2023
Good camera for inspecting hard-to-reach areas
ordered the Teslong endoscope camera for examining hard-to-reach places. Since I will probably only use it a few times a year, it is perfectly adequate. You can't just compare them to a professional device. It comes in a handy storage case with foam inserts. Operation is clear, self-explanatory and the display is easy to read. The first thing I checked was the drain in the bathroom sink, because hair often gets tangled up in it and clogs it. I have to disassemble and clean the siphon regularly. Now I can inspect the drain with this camera and use the hook to remove any hairballs before they become a problem. After a bit of experimenting with the LED lighting, I got quite good and sharp images, on which you can also see details. The brightness can be adjusted in 6 levels and is completely sufficient. The recordings are stored on a supplied 32GB SD card and can therefore also be viewed later on the PC. The flexibility of the probe hose is pleasant and not too rigid. However, it is difficult to steer, so that it sometimes takes a few tries before you hit the desired position. It can take a while, especially over long distances. The additional lenses are very helpful because you don't have to work with a deflection mirror, as is the case with some competing products. I have no complaints about the processing. There are no sharp edges or burrs.
05/02/2023
Great endoscope camera, easy to use
The device does what it is supposed to and with absolutely sufficient quality. The ability to create images and videos is a nice feature that allows you to share the results here. The gooseneck looks quite robust and can be moved using a rotary wheel and this function works just great! The endoscope comes in a fairly sturdy box with a fairly thin molded plastic shell. The device itself is really wonderfully intuitive to use. The swivel head can be easily operated mechanically via the handle. The LEDs can be controlled in 3 brightness levels (and off). Optionally, you can also load the APP "Smart Endoscope" on your smartphone and connect to the endoscope via WiFi and display it on your cell phone. The advantage, however, is that the endoscope does not necessarily require an additional device. A nice feature is the temperature sensor in the camera head, which gets quite warm due to the LEDs, but can of course quickly indicate high temperatures. The device makes a stable and valuable impression and delivers impressively good images with a very wide focus range. The LED illumination is bright and you can see everything very well and record it easily. Camera and display quality are very good. The probe is waterproof. With an articulation of 210° you get a comprehensive impression of the interior. All in all, a beautifully compact, self-sufficient endoscope with a swivel head at a fairly high price when you look at the pure USB or WLAN endoscopes. Operating the pan is very simple and can be operated with one finger on the handle. Clear buy recommendation from me...
04/02/2023
Flexible endoscope with a somewhat rigid camera tube
The endoscope is delivered in a sturdy case. A USB-A to USB-C cable is included for charging, an extra stand, an Allen key to loosen the camera hose connector and a spare screw for the hose connector. There are also two tools that can be slipped over the camera head, one with a rake and one with a magnetic head, to retrieve lost parts. There is a 32GB micro SD card in the device. A German-language manual is included. The processing quality is very good. All applications work fine. Switching between the three lenses is done on the camera connector, all other functions are attached to the display housing. The long hose is quite stiff, so that you usually need both hands to guide it. I understand that this rigidity is necessary to be able to guide the hose over long distances, but without the screen part being able to be fixed somewhere, it is very difficult to handle. The image resolution of 1920x1080 is ok, I found it a bit difficult to focus in narrow drainpipes. A distance of at least 3 cm is required for the front camera and approx. 2 cm for the side cameras. Despite the small handling problems, I really like the endoscope. With a little training and possibly another person to hold the display, it's very useful.
04/02/2023
Ideal for finding what is behind the plasterboard
We use it all the time when drilling holes in new walls!.
04/02/2023
Definitely a help...
The shipping and packaging from Kentfaith is top notch as always. The endoscope camera from K&F Concept is just right. I had to run a LAN cable through the tube from my 1st floor to the ground floor and couldn't get through. This is very annoying because I have no other way from top to bottom. With this camera I found the problem and fixed it. The image quality and the light were just awesome and everything is just right. The processing and the quality of the device is P/L technically top. When using it, I noticed something that you have to take care of the device. I'll get a bracket for it or the manufacturer could install a magnet if the built-in technology allows it. The connection of the camera is connected to the housing with a locking system > TOP. The hose is also correspondingly very rigid, so that it can also cross any obstacle without any problems. The charging cable is included in the scope of delivery. The power pack is not on board for this. Nevertheless, I can recommend the endoscope camera with 2 lenses
03/02/2023
Price performance outstanding
I'm very satisfied. The part is very beautiful and takes good pictures. The materials are high quality and the workmanship is great. The little bag is very nicely made.
03/02/2023
Endoscope
Resolution
1920*1080
Camera Design
Single Camera
pixel
2.0 MP
Camera diameter
8mm
Adjustable LED Lights
6
Waterproof level
IP67
Camera angle adjustment
/
Transmission distance
/
Battery capacity
2600mAh
Cable Length
10m
Included 32GB Card
/
Wifi Support
/