Pro Outdoor Camera Backpack Large Photography Bag with Tripod Holder Waterproof Rain Cover for Hiking and Travel
Buy 99C$-15C$,199C$-35C$, 299C$-55C$, 599C$-130C$
New customer gift package
&FREE Shipping to Canada
Outdoor Camera Backpack Large Photography Bag with Laptop Compartment Tripod Holder Waterproof Raincover Hiking Travel Professional DSLR Camera Backpack for Men Women Side Access

KF13.107

SKU:

KF13.107

273.99

https://www.kentfaith.ca/KF13.107_outdoor-camera-backpack-large-photography-bag-with-laptop-compartment-tripod-holder-waterproof-raincover-hiking-travel-professional-dslr-camera-backpack-for-men-women-side-access
Buy 99C$-15C$,199C$-35C$, 299C$-55C$, 599C$-130C$
Features
* The K&F Concept Pro camera backpack is made for professional photographers with a large capacity of 33 liters while enjoying style, comfort and space. It has multiple compartments that can hold 2 DSLR or mirrorless cameras, 6 lenses, camera flash, accessories and a 17-inch laptop for all editing.
* Use brand new 1200D Kouji Nylon waterproof class 5 with rain cover. Two upper and lower compression molded EVA shells on the front frame are strong, durable and impact resistant, guaranteeing to cushion against camera impact
* The external suspension system can support a 60cm tripod, drone and tent, and the external strap can be equipped with trekking poles
* The interior is customizable with 11 padded Velcro dividers that can be adjusted to suit your needs. It even detaches to transform it into a hiking backpack with one large compartment. Tripod attachment possible on the side of the backpack with an optional pull-out hidden pocket can be used for the tripod feet to avoid slipping. The included Go-Bag is an extra bag that fits in the bottom compartment. It can also be on the handle, over the shoe
* The carrying system supports 3 levels of height adjustment (L, M, S), suitable for people with different body shapes, effectively reducing the feeling of burden, ventilation and heat dissipation. The straps can be adjusted. The waist pad can effectively tighten the contact with the body and protect the waist.
Shipping
&FREE Shipping to Canada
Sale
Buy 99C$-15C$,199C$-35C$, 299C$-55C$, 599C$-130C$
Outdoor Camera Backpack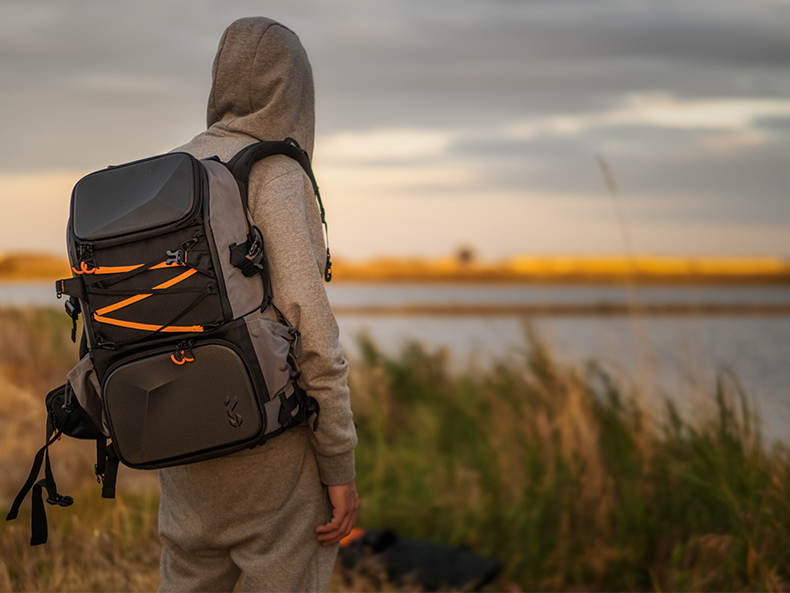 Product Size
Dimensions LxWxH (cm):34*22*54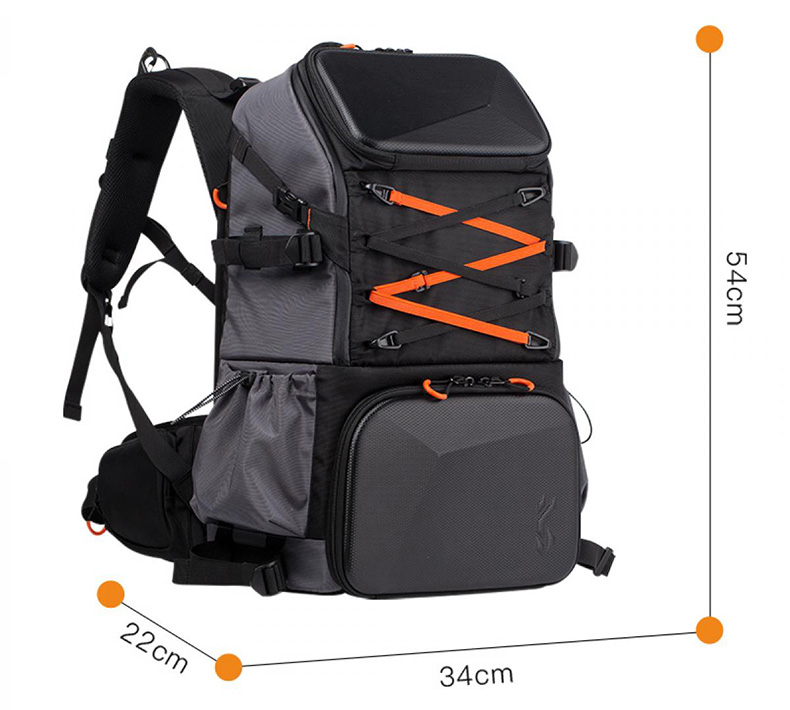 Large capacity
The upper bin has a capacity of 5-6 pieces of clothing and the lower bin has a capacity of 5 mirrors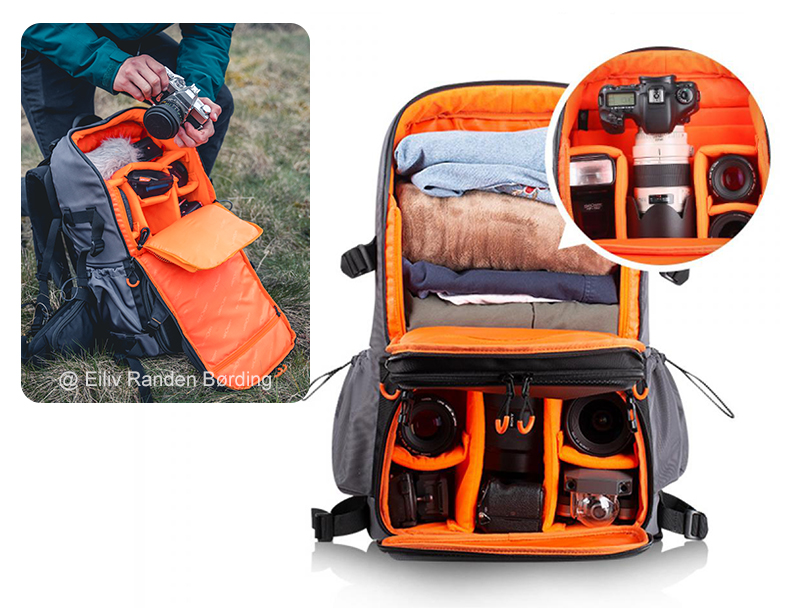 Two bag
A one-shoulder camera bag is included with the bag The shoulder bag can also be used as a waist bag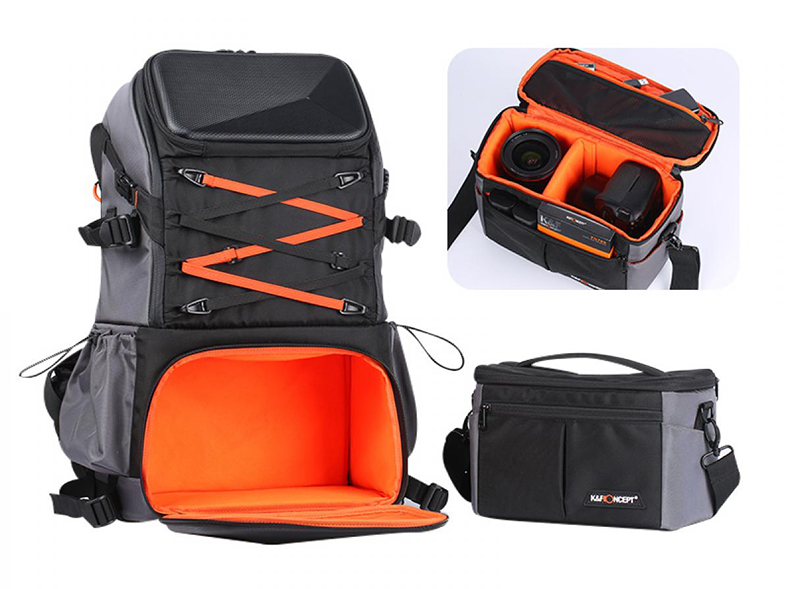 Two options
Use large bag when there are many equipment, and small bag when there are few equipment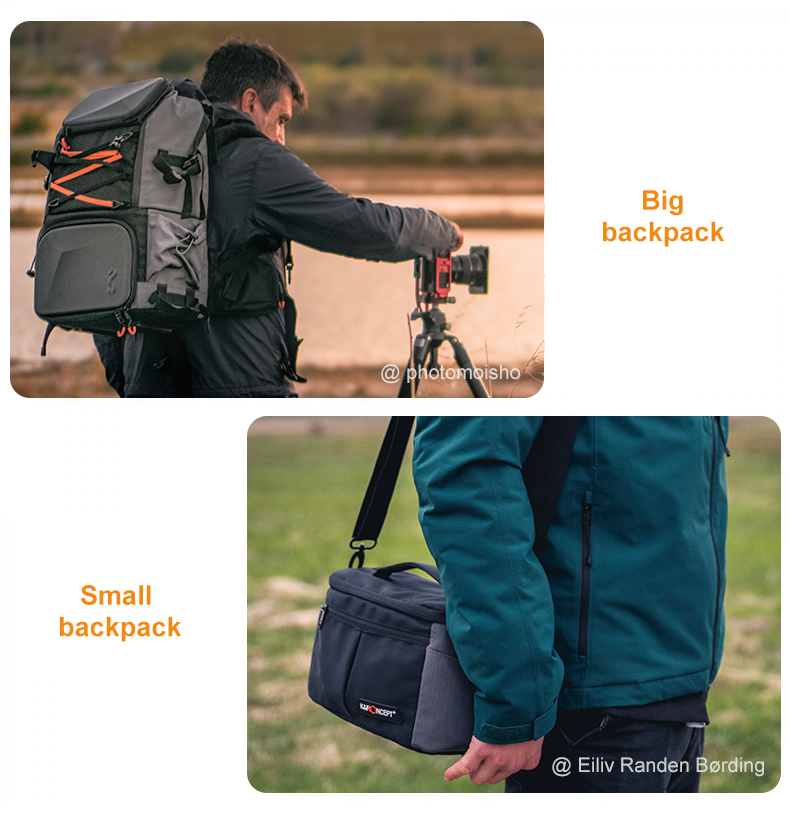 17-inch computer compartment
The upper warehouse is equipped with an ipad mezzanine to meet the needs of various equipment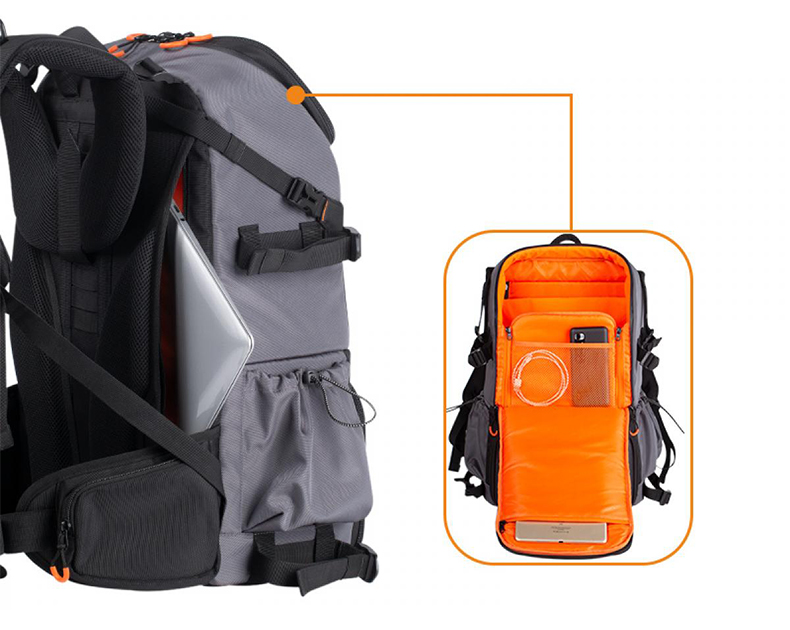 Comfortable backrest
It is filled with high-quality pearl cotton, mesh structure, breathable and comfortable and reduces the burden on the back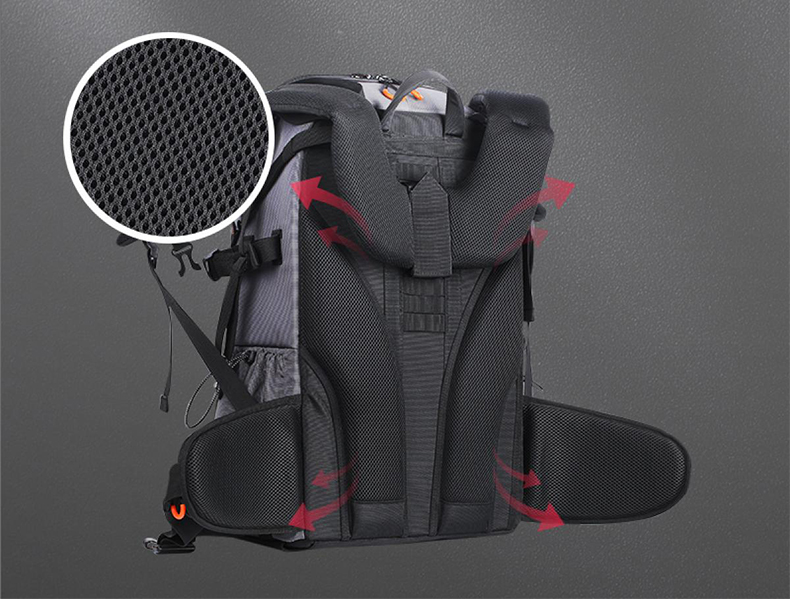 Three-speed adjustment
AC carrying system, set for different heights and body types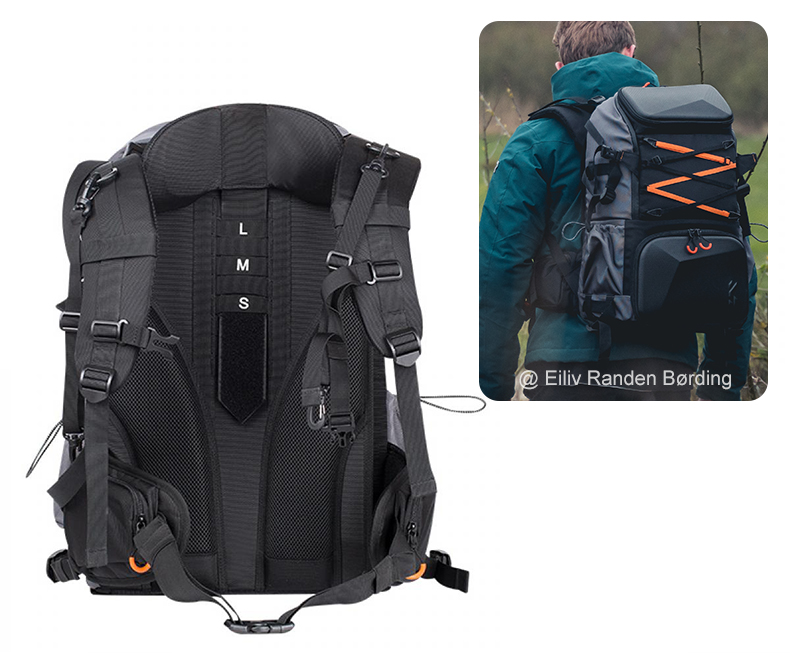 Tripod storage at the bottom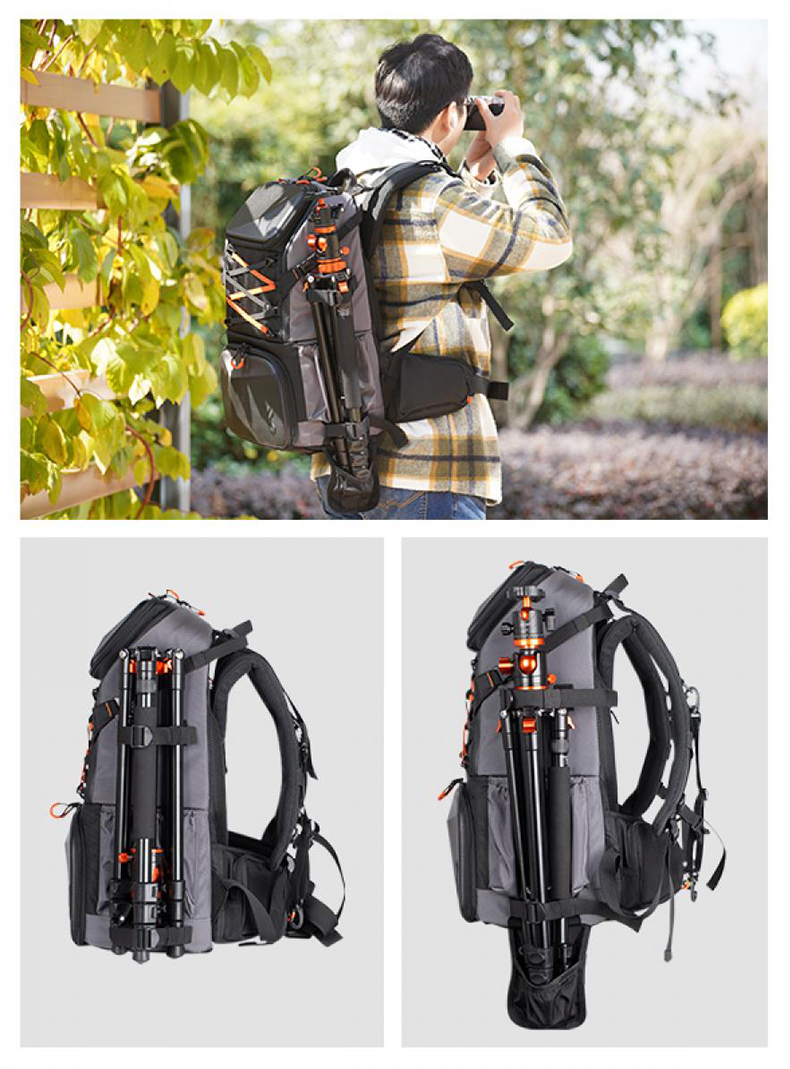 Wate repellent and teatesistant
A rain cover is provided with the package to protect your equipmen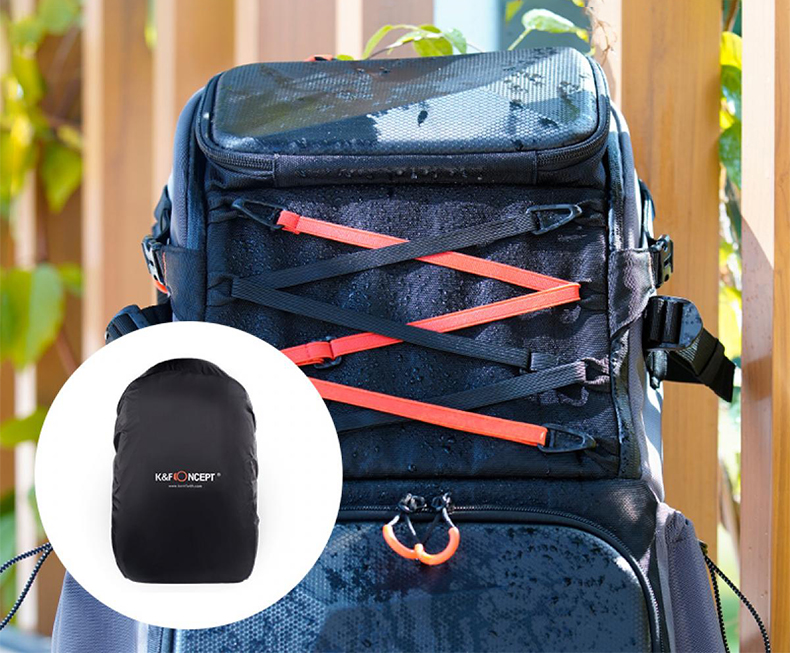 product details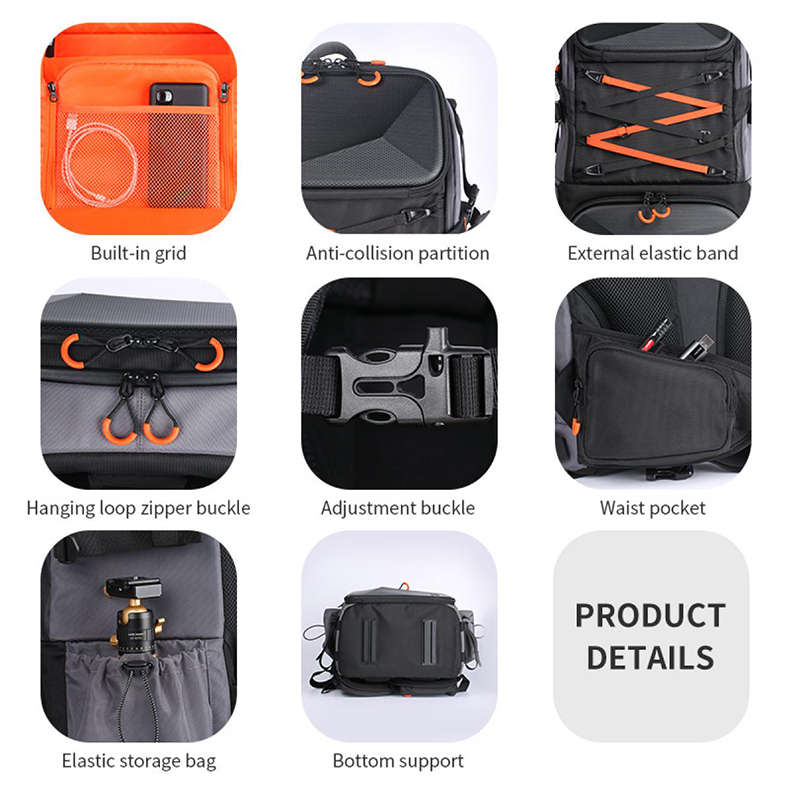 Real shot pictures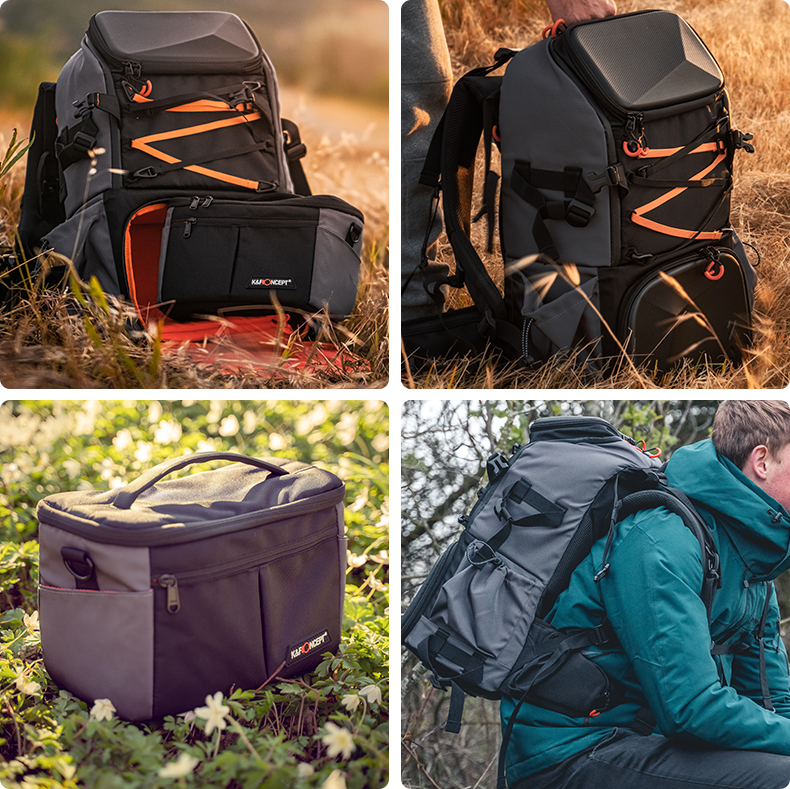 | | |
| --- | --- |
| Product Size | 34 * 22 * ​​54cm |
| Package dimensions | 36*24*55cm |
| product weight | 2.9KG |
| Package Contents | Photography bag*1, tag*1 |
All Reviews
Image

All Star

5 Star

4 Star

3 Star

2 Star

1 Star
The right backpack for on the go, because good comfort does not always have to be expensive
At first glance a simple but saddle-proof backpack that can be used in different ways over and over again. Due to the soft material inside and the associated Velcro fastener, this backpack cuts a fine figure. You can always change the content according to the needs of the customer. If you need more compartments, you can simply remove or close the levels with the Velcro fastener. There are plenty of zipped pockets and small places to stash your memory card or small camera. Thanks to the great solution with the tripod for the camera, you have no problems running despite the full load and you also don't miss your pelvis or a belt at all. Although I was used to that before. What was important to me: + Good comfort, which is not affected when walking and the quality is also noticeable + Lots of space and flexible handling of the content and the Velcro fastener makes some variants possible + Space for a tripod that can be attached to the outside for on the go + The backpack is waterproof + Ideal for my SLR camera A couple of things bother me after the first use: - The backpack is not very wide for larger devices, but you already know that beforehand - You sometimes have to look when you have a If you want to take a tripod with you, then you should do without a bottle and put it somewhere else. The backpack definitely makes a good impression, but you should only be satisfied with normal to smaller devices such as: SLR cameras, system lenses or normal devices. Larger items are either not portable or they don't allow you to take other items like a bottle (0.5) with you. This should be taken into account when choosing. Other than that, this backpack hasn't let me down so far.
28/04/2022
Excellent and comfortable Camera bag
The product meets the need and absolutely a good buy .
05/01/2022
There are no faqs for this product.
Gimbal Stabilizers
Axis
32*20*51cm
Bag Compartment
Carrying/Transport Options
Backpack
Camera Support Strap
Yes
Camera Compartment
2
Lens Compartment
6
Laptop Compartment Screen Size
17 inch
Bag Exterior
Exterior Color
Black + Grey
Exterior Dimensions
34*22*54cm
Exterior Material
Polyester
Type of Closure
Buckle
Rain Cover
Yes
Bag Interior
Maximum Volume
32L
Weight
2.9kg