Yongnuo YN35mm f/2.0 DF DSM wide-angle fixed focal length lens for Sony E-mount full-frame cameras
Buy 99C$-15C$,199C$-35C$, 299C$-55C$, 599C$-130C$ (Prime Day)
New customer gift package
&FREE Shipping to Canada
Brand:

K&F Concept

Buy K&F Concept yongnuo yn35mm f/2.0 df dsm wide-angle fixed focal length lens for sony e-mount full-frame cameras online, C$409.99 free shipping to Canada.

GW21.0011

SKU:

GW21.0011

409.99

https://www.kentfaith.ca/GW21.0011_yongnuo-yn35mm-f-2-0-df-dsm-wide-angle-fixed-focal-length-le
Buy 99C$-15C$,199C$-35C$, 299C$-55C$, 599C$-130C$ (Prime Day)
Features
* The YN35mm f/2.0 DF DSM lens is a wide angle fixed focal length lens with a compact design, designed for full frame format Sony E-mount mirrorless cameras. Also available for APS-C models, it offers a 52.5mm equivalent focal length.
* The bright f/2.0 design is suitable for working in low-light conditions and also allows better control of depth of field to isolate the subject. The optical design features an aspherical lens and a high refractive index element that significantly reduces spherical aberration and distortion, resulting in improved clarity and definition for dramatically clearer image quality.
* Features a low-dispersion glass element to suppress dispersion problems caused by wide-angle lenses. Nano multilayer coatings have been applied to individual elements to control flare and ghosting for operation in bright and backlit conditions.
* The DSM autofocus system balances the optical system, which promotes fast and quiet focusing performance for photo and video applications.
* A seven-blade diaphragm helps achieve smooth bokeh quality. The chrome-plated metal lens mount is durable and accurate for a secure fit to the camera body.
Shipping
&FREE Shipping to Canada
Sale
Buy 99C$-15C$,199C$-35C$, 299C$-55C$, 599C$-130C$ (Prime Day)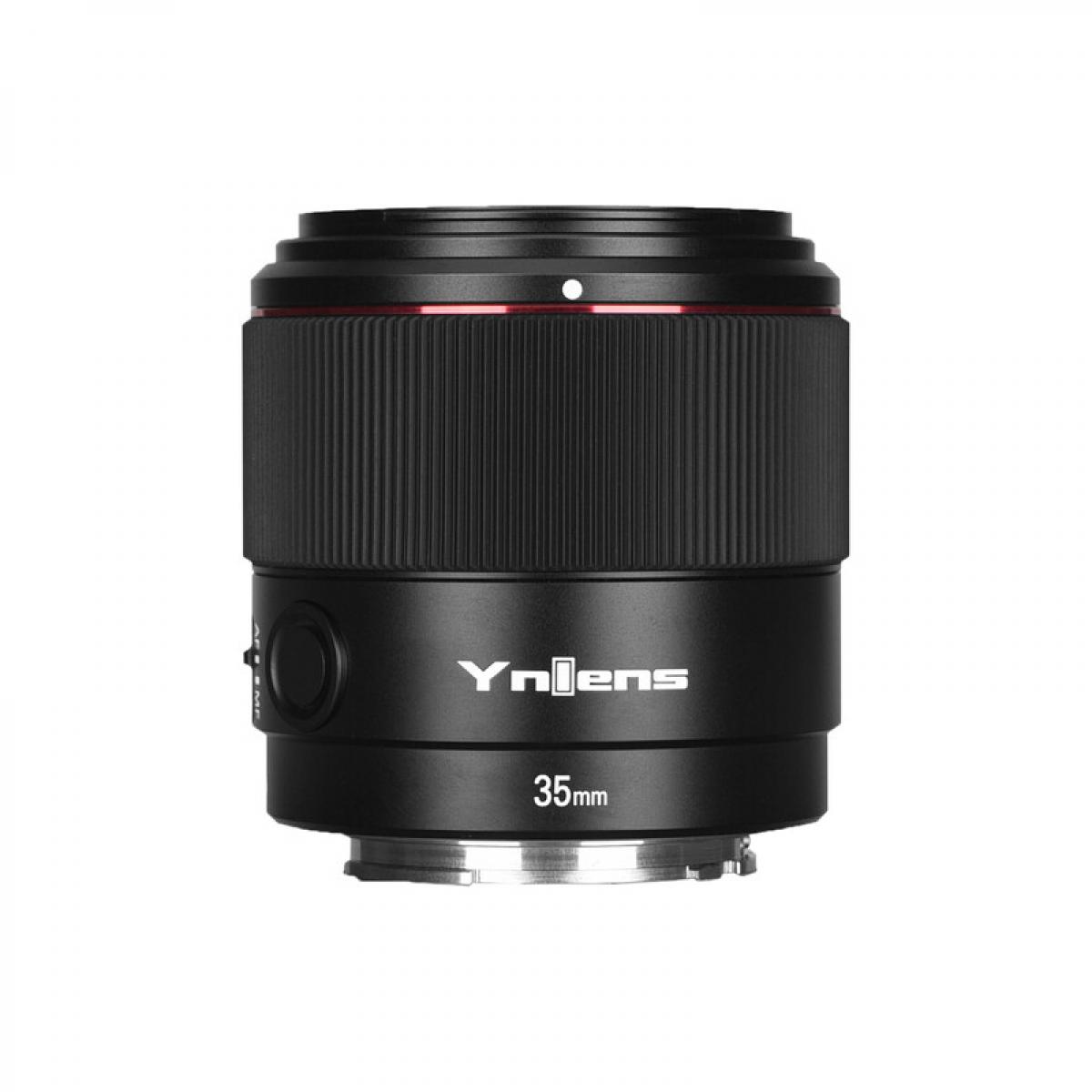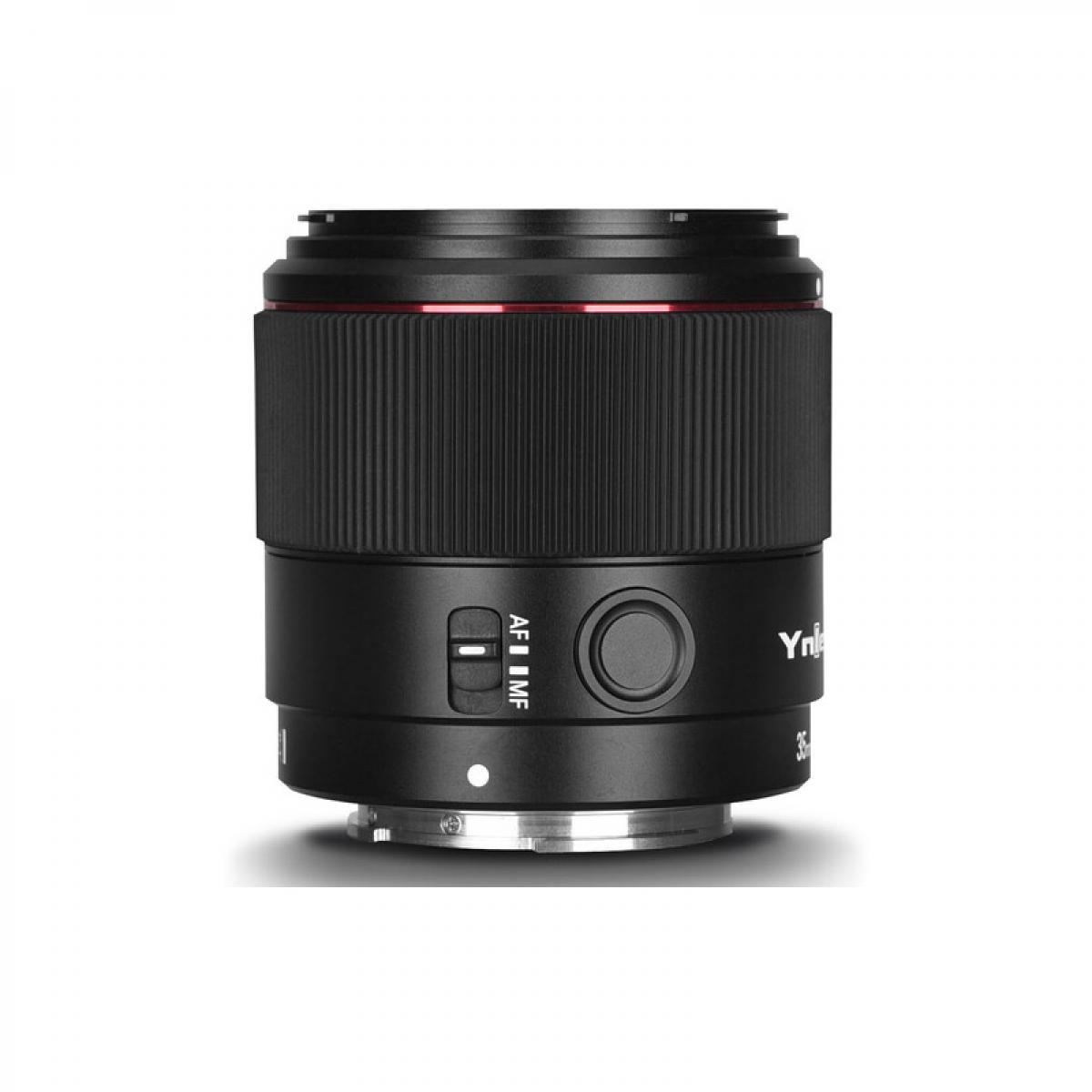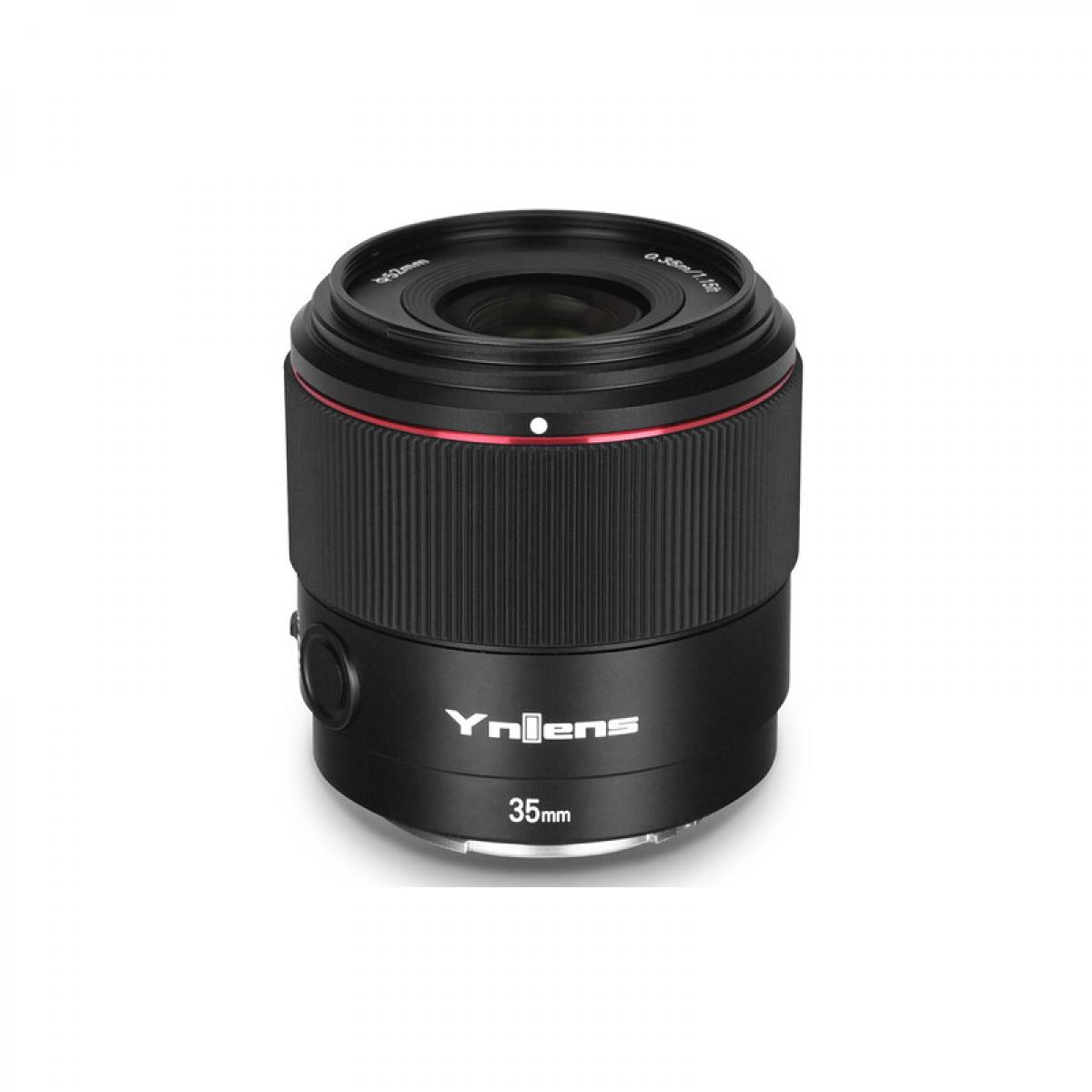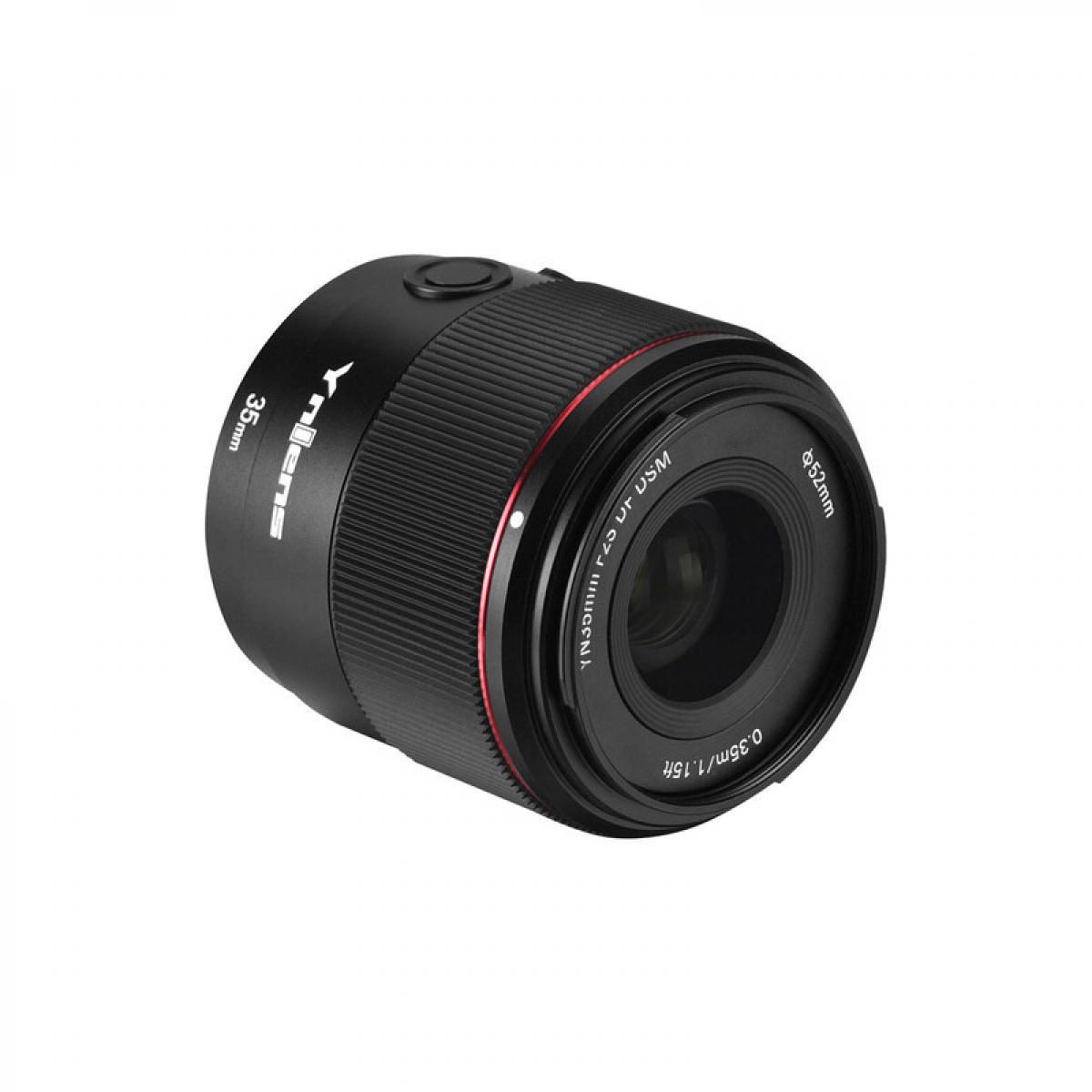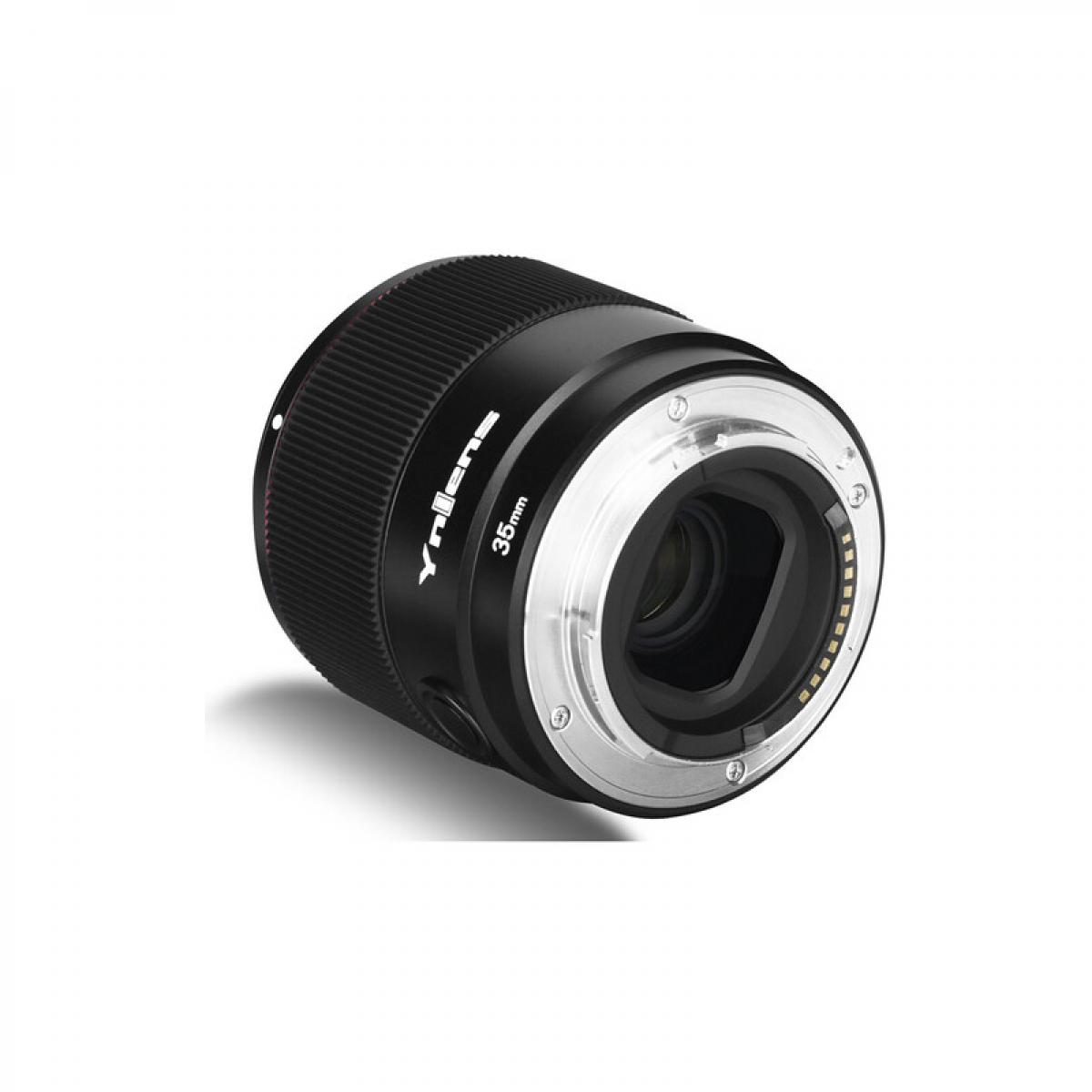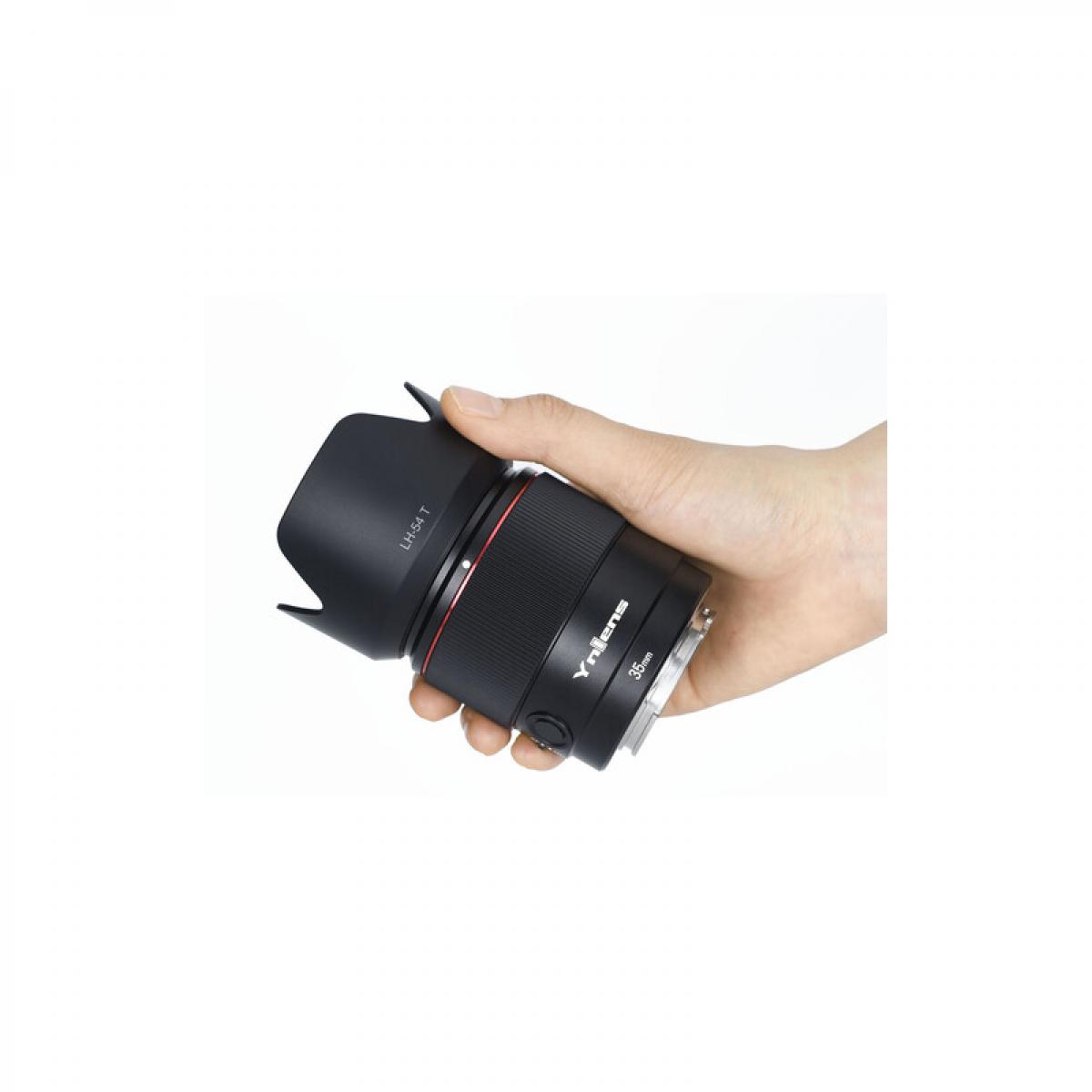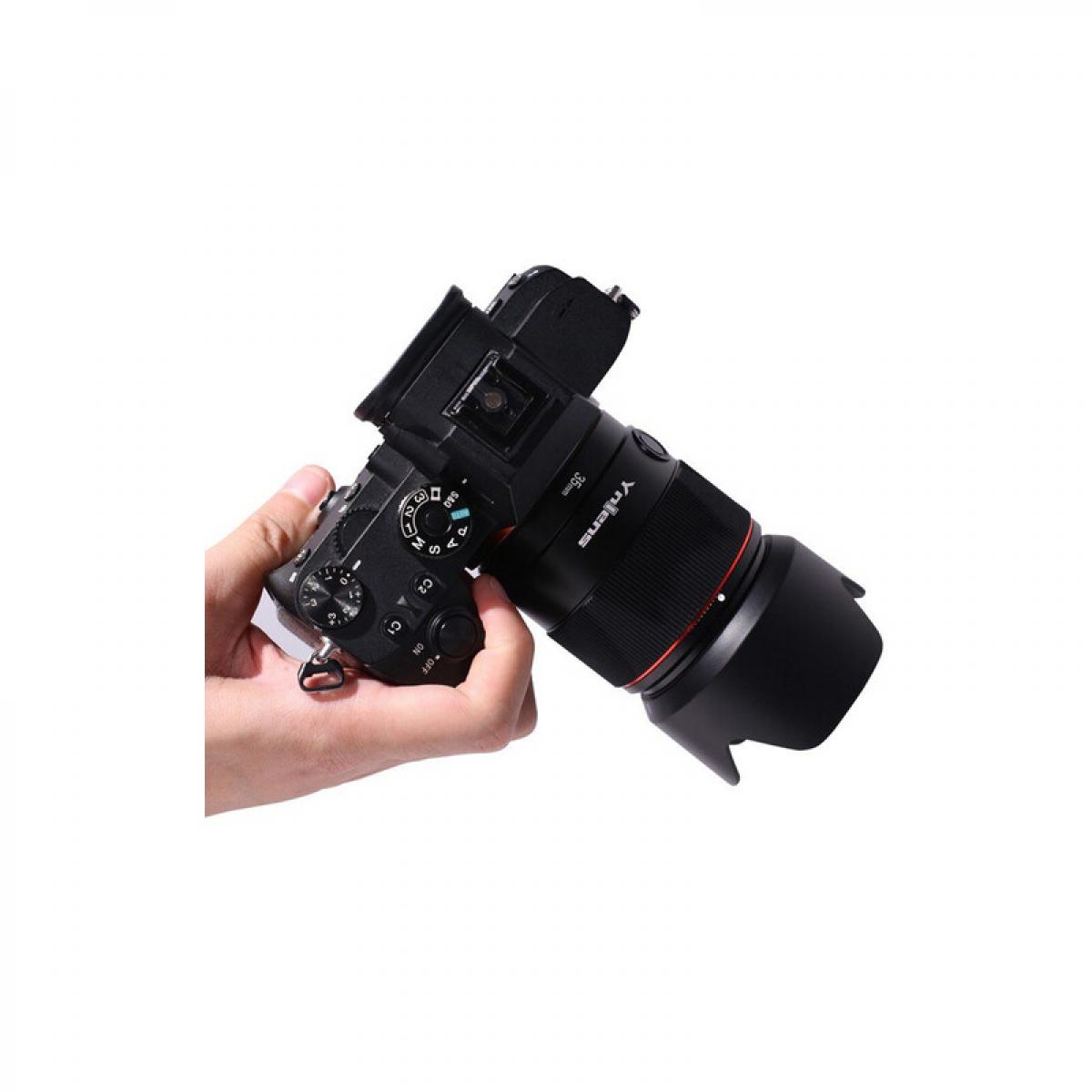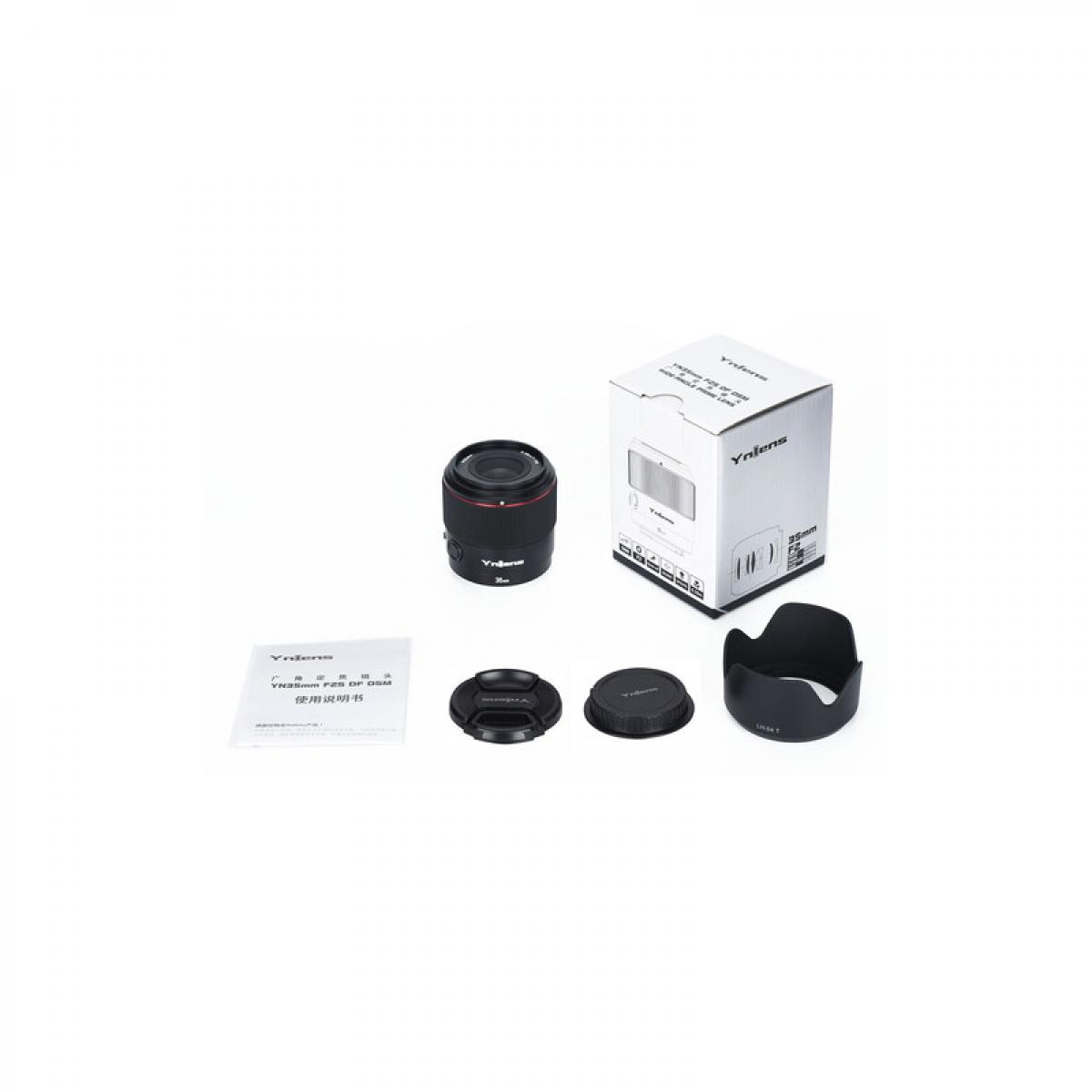 All Reviews
Image

All Star

5 Star

4 Star

3 Star

2 Star

1 Star
A great value lens
The auto focus and picture quality are very good, a great lens that exceeded my expectations
27/03/2023
It's a bright lens
I use it a lot because I often shoot before sunrise or towards sunrise. I find it good when it comes to photography but it's heavy or rather too heavy so if it's a tripod set it's ok but I think it's good to hold something other than the heavy weight
21/03/2023
Sharp images at a low price
Camera: Sony A6000 Use: Portrait, cosplay, product photography Comparison with: Sony 50mm F1.8 (same price range) Summary: + Sharpness!!! + Price + Small size and lightweight +/- Autofocus +/- Chromatic aberration - No cons The 35mm is not my first K&F Concept lens and it won't be the last either as I am already turning my attention to the 24mm lens the same type. Having been very happy with the 12mm from K&F Concept on my Sony, I couldn't wait for the 35mm and it hasn't disappointed me at all. But on the contrary. For just under 200 euros, it absolutely exceeded my expectations and I am convinced that I will not find anything comparable in this price range. I mainly shoot portraits and cosplay and an aperture of F2.8 works very well in this range. However, I have often taken my camera and lens with me to work to photograph the products. Why? Just like the K&F Concept 12 mm, the small lens is an absolute miracle of sharpness. Of course, many portrait photographers want to compensate for skin imperfections. I, on the other hand, place a lot of value on sheep to emphasize details like freckles and to achieve a kind of "cinema poster effect" in cosplay photography. Viewing the skin details on PC afterwards was a real pleasure. Every little detail is captured here. You could also count the fur hairs in the focused area on my dog. Compared to my Sony 50mm F1.8 lens in the same price range, the K&F Concept produces much sharper images that are a lot of fun to look at and edit afterwards. The small size and light weight also make it much easier to use. Since I usually go out with several lenses, it is a relief not to have to take a large backpack just to accommodate the K&F Concept. For everyday wear or an outdoor session, it's perfect. The housing also seems robust enough for normal use, but of course it cannot compete with 1000 euro lenses here. But it doesn't have to be, because if you treat your equipment with care and store it in the case supplied, you will certainly enjoy it for a long time. The K&F Concept's autofocus works reliably, but does not have a 100% hit rate. Still, it's a lot better than that of my Sony 50mm lens, which often misses the point. Since I mostly use the manual focus and only use the autofocus for self-portraits, it doesn't play a big role for me. Here maybe 2-3 out of 50 selfies are not properly focused, which is a rate I can live with very well. The focus also works much faster here than with the compared Sony lens. I expected chromatic aberration to occur at a price of just under 200 euros, but it is much less than with the Sony 50 mm. This is not noticeable in most portraits, but if you photograph landscapes more often, you can see a slight purple/green edge on trees that are in the out-of-focus area. However, it is so small that it can only be seen when zooming in and can be removed in post-processing. I can only recommend this lens to hobby photographers who want to get as much out of their pictures as possible with little money. It has become my favorite in cosplay photography in just a few months as I value sharpness and lightness here. The first attached image shows how sharp the K&F Concept is and how much detail becomes visible later when zooming. The second image shows the minimal chromatic aberration that can be seen in the background when zoomed. All images are cropped at 80-100%.
16/03/2023
It replaced my whole lens
The zoom range and aperture are incredible, you no longer have to carry around at least 2 lenses. It's sharp and focuses well* It does have a few downsides though: *On the a7iii it sometimes doesn't focus at the long end of the zoom and only starts to focus when you zoom out slightly and then zoom back in. The other is that the lens cap falls off very easily.
15/03/2023
Great lens
bought the lens for travel as always on it. I didn't want to take large lenses with me for several months. With the lens I was able to photograph everything without any problems and the camera was quickly stowed away in my handbag. Images were all sharp. For the price I can't complain and am very happy with the lens.
12/03/2023
Great lens - very portable
For the money it's a great addition. It also gives my Sony a7 a really small profile so I can travel with it in a (big) bag, which is really handy for a full-frame 35mm camera. I've only been using it for a couple of weeks but already managed to have it on hand at the right time for its portability alone!
10/03/2023
Perfect "always on" for the A7 series
I'm excited about the lens. Compact, lightweight and excellent image quality. At the latest from f 4 sharp over the entire frame. In combination with this lens, my A7ii also fits in a jacket pocket. For me the perfect "always on top" with unbeatable value for money.
06/03/2023
Great universal pocket lens
Small and light, neat pocket lens, satisfactory image quality, good accurate af, I recommend.
05/03/2023
Very good lens - experience with Sony A7 Mark III
use the following other lenses on my Sony A7 Mark III: 24 - 105mm 4.0 | 16 - 35mm 4.0 | 85mm 1.8 | Just so you have references for my review...I think the lenses I listed above are beyond reproach. I was skeptical about the Samyang at first. I bought the lens because I ... a) wanted a light fixed focal length that forces me to use this really "cool" 35mm;-) b) wanted a light combination c) I'm still relatively flexible with it ("Street " not necessarily only people, but in the city) possibly also portraits (not classic, just more reportage) ... the fixed focal length should of course be quite sharp (but sharpness is really not the most important thing for me when taking photos, just a side note) d) Face detection and eye autofocus would be very nice because then I can focus on composition The Samyang really has all of those things. That's a really good lens! It is of course a value for money monster! The only downside... no metal, but plastic. But I can do without it. It would be "stupid" the other way around. Metal and for that a cucumber of lens, right? Here you can really access without hesitation. It's a lot of fun, the autofocus works really surprisingly well...I wasn't really expecting it.
05/03/2023
There are no faqs for this product.