3 Channel Dash Cam Front and Rear Inside,1080P Full HD 170 Deg Wide Angle Dashboard Camera,2.0 inch IPS Screen,Built in IR Night Vision,G-Sensor,Loop Recording,24H Parking Recording.
3-5 Days
Refilling Supplies
Within About 3-5 Days
New customer gift package
&FREE Shipping to Canada
Brand:

K&F Concept

Buy K&F Concept 3 channel dash cam front and rear inside,1080p full hd 170 deg wide angle dashboard camera,2.0 inch ips screen,built in ir night vision,g-sensor,loop recording,24h parking recording. online, C$81.04 free shipping to Canada.

GW41.0096

SKU:

GW41.0096

81.04

https://www.kentfaith.ca/GW41.0096_3-channel-dash-cam-front-and-rear-inside1080p-full-hd-170-deg-wide-angle-dashboard-camera2-0-inch-ip
Features
* 【Dash Cam】 24-hour parking mode, The dashcam will automatically switch to parking mode when you stop and turn off. It can record continuously for 24 hours in parking mode, and has time-delay recording function to record continuously with low power consumption and low frame rate, providing all-weather protection for your car.(Please note: a hardware kit is required to enable this product, and additional purchase is required).
* 【1080P Dash Cam Front and Rear Inside】The dashcam built with a triple channel system, It comes with a 170° wide-angle front camera and a 120° in-car camera, as well as a 150° rear camera. Capturing video in front of, behind and inside the car simultaneously helps retain and present evidence in unexpected situations such as collision.
* 【Dash Camera for Cars 】Super IR Night Vision and Wide Angle,Featuring an F2.0 aperture and six-layer optical lens with HDR/WDR technology, the in-car camera helps reduce blind spots with four infrared (IR) lights, wide-angle front (170°) and rear (150°) cameras that clearly capture important details in low-light conditions and provide crisp video or picture quality.
* 【Car Camera - Dash Cam Front and Rear】Seamless Loop Recording & Emergency Accident Locks,Loop recording can cover the earliest video when the SD card is full, and the car recorder can record continuously. When the built-in gravity sensor is enabled, it will automatically start recording for 30 seconds off when a sudden car shake/crash is detected. The video will be locked and will not be overwritten.
Shipping
&FREE Shipping to Canada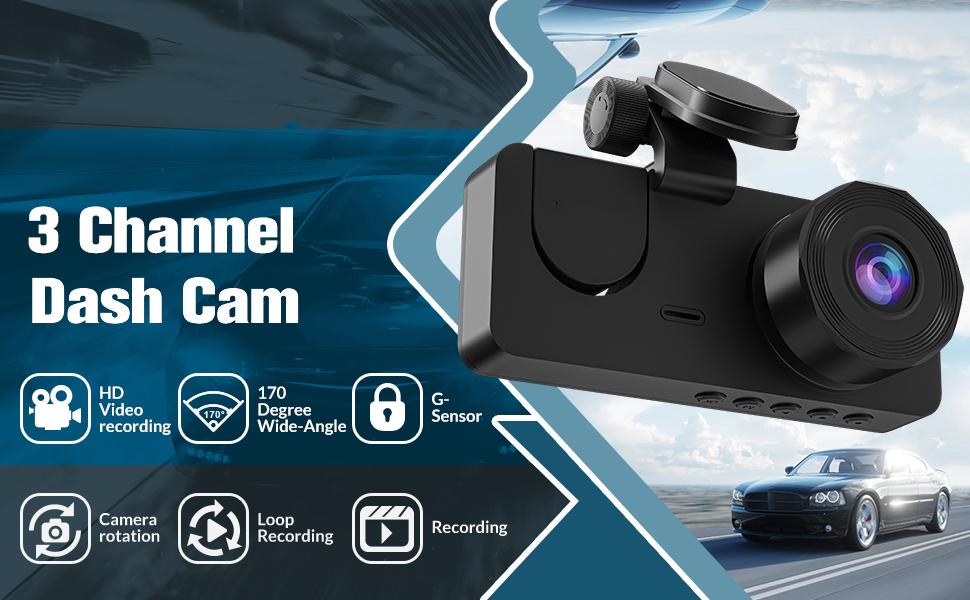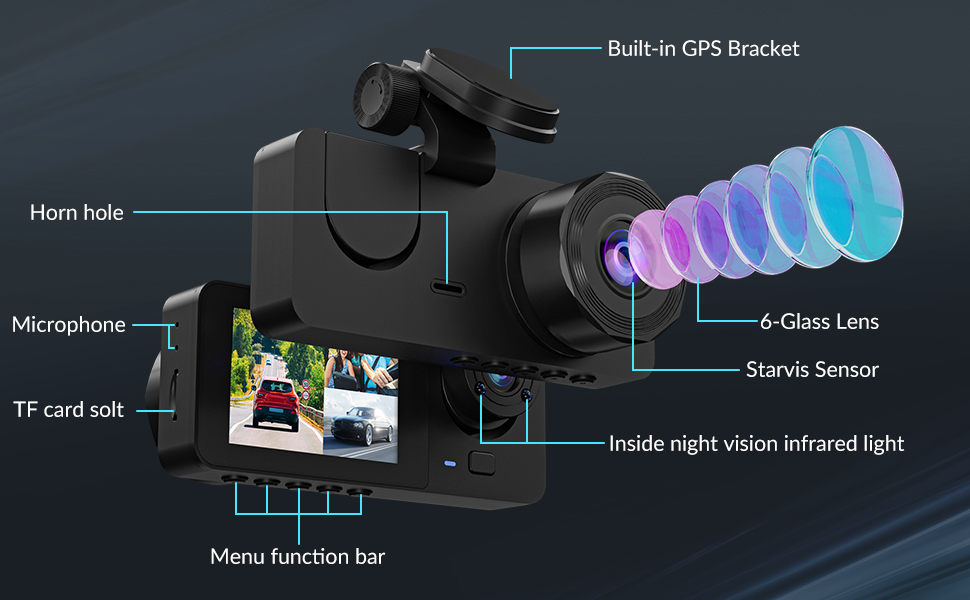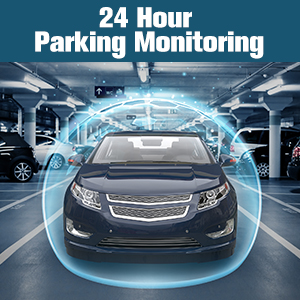 24 Hours Recording & Parking Monitor
Parking surveillance mode is when the car recorder detects a collision, it will automatically power on and record protected video. If you need the car recorder to record continuously for 24 hours after parking, you need to use the voltage drop cable to energize the car recorder and the car recorder parking surveillance turns on into normal recording state. (This feature requires the use of a hardwire kit)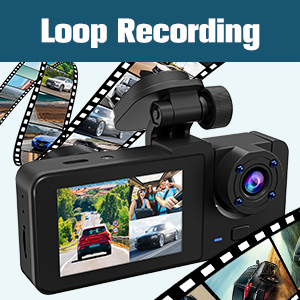 Dash Cam Loop Recording
In loop recording, the camera will record the video in 1/3/5 minute segments. When the Micro SD card is full, the loop recording automatically overwrites the earliest files. (Locked videos will not be overwritten).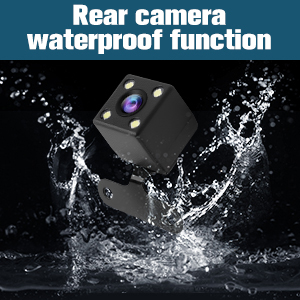 G-Sensor
The Prilotte car dash cam with built-in adjustable G-Sensor, 6 layers of advanced lenses help record better video. it's quickly captures an emergency and automatically locks the footage, save recordings into the emergency folder to prevent that video from overwritten.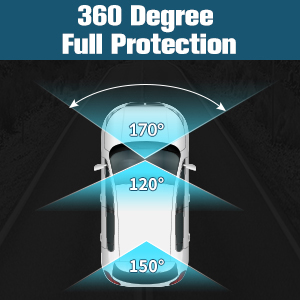 Dash Cam Front and Rear Inside
170° wide Angle lens (front) covers 3 lanes and records front details. 120° wide Angle to record the interior dynamics and 150° wide Angle to capture the rear of the vehicle. Eliminates your blind spots and provides greater security. Strong protection of your travel or daily commute.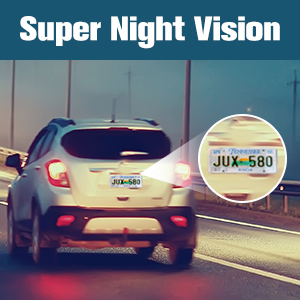 Super Night Vision & WDR
Thanks to advanced sensors, the F2.0 aperture and Wide Dynamic Range makes night shots brighter and prevents overexposure. Eliminating the need for an auxiliary light source even in low-light environments, Can obtain color-accurate images with ease and all the details.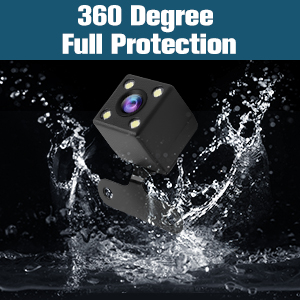 Rear Camera Waterproof
The rear camera supports mounting on the rear window or above the number plate. The rear camera is water resistant, so you don't have to worry about the rear camera mounted on the license plate being damaged by rain.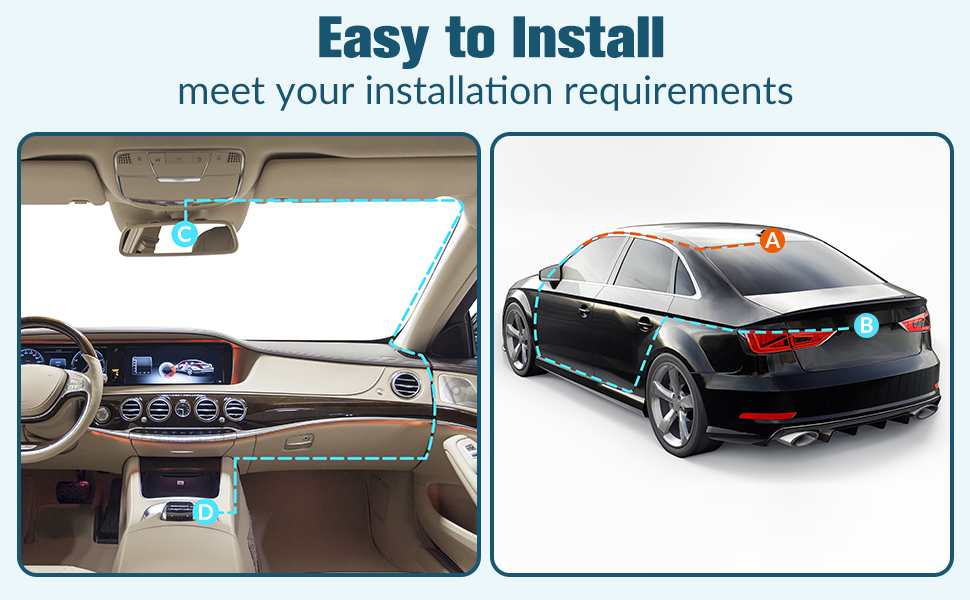 There are no reviews for this product.
There are no faqs for this product.