SNDWAY SW-800B golf rangefinder with LCD touch screen, supports height measurement, speed measurement, area measurement, color screen touch, automatic data storage, 800 meters measurement distance
3-5 Days
Refilling Supplies
Within About 3-5 Days
Buy 99C$-15C$,199C$-35C$, 299C$-55C$, 599C$-130C$ (Prime Day)
New customer gift package
&FREE Shipping to Canada
Brand:

K&F Concept

Buy K&F Concept sndway sw-800b golf rangefinder with lcd touch screen, supports height measurement, speed measurement, area measurement, color screen touch, automatic data storage, 800 meters measurement distance online, C$175.99 free shipping to Canada.

GW56.0017

SKU:

GW56.0017

175.99

https://www.kentfaith.ca/GW56.0017_sndway-sw-800b-golf-rangefinder-with-lcd-touch-screen-suppor
Buy 99C$-15C$,199C$-35C$, 299C$-55C$, 599C$-130C$ (Prime Day)
Features
* 6X Magnification & Measures Up To 800 Meters - The rangefinder can read distances from 3 to 800 yards and zooms up to 6X so you can take the perfect photo with confidence. It is a great rangefinder for hunting, golf, racing, bird watching, shooting, rock climbing and other outdoor sports.
* FAST AND ACCURATE MEASUREMENTS - This golf distance meter can measure the speed of fast moving objects with an accuracy of +/-0.5 yards. Built-in pin lock feature allows golfers to easily identify their pin, ideal for measuring golf flags, hazards and wooded areas
* 2 MEASUREMENT MODES & AUTOMATIC DATA STORAGE - This laser rangefinder has 2 measurement modes: Tournament-Legal Mode and Training Mode. It can automatically store 20 sets of data. Long press the "Back" button to access the records.
* HD LCD Color Touch Screen Display - 2023 Upgraded golf laser rangefinder with LCD screen and touch function. Easily discover your distance on its easy-to-read wide HD LCD color display.
Shipping
&FREE Shipping to Canada
Sale
Buy 99C$-15C$,199C$-35C$, 299C$-55C$, 599C$-130C$ (Prime Day)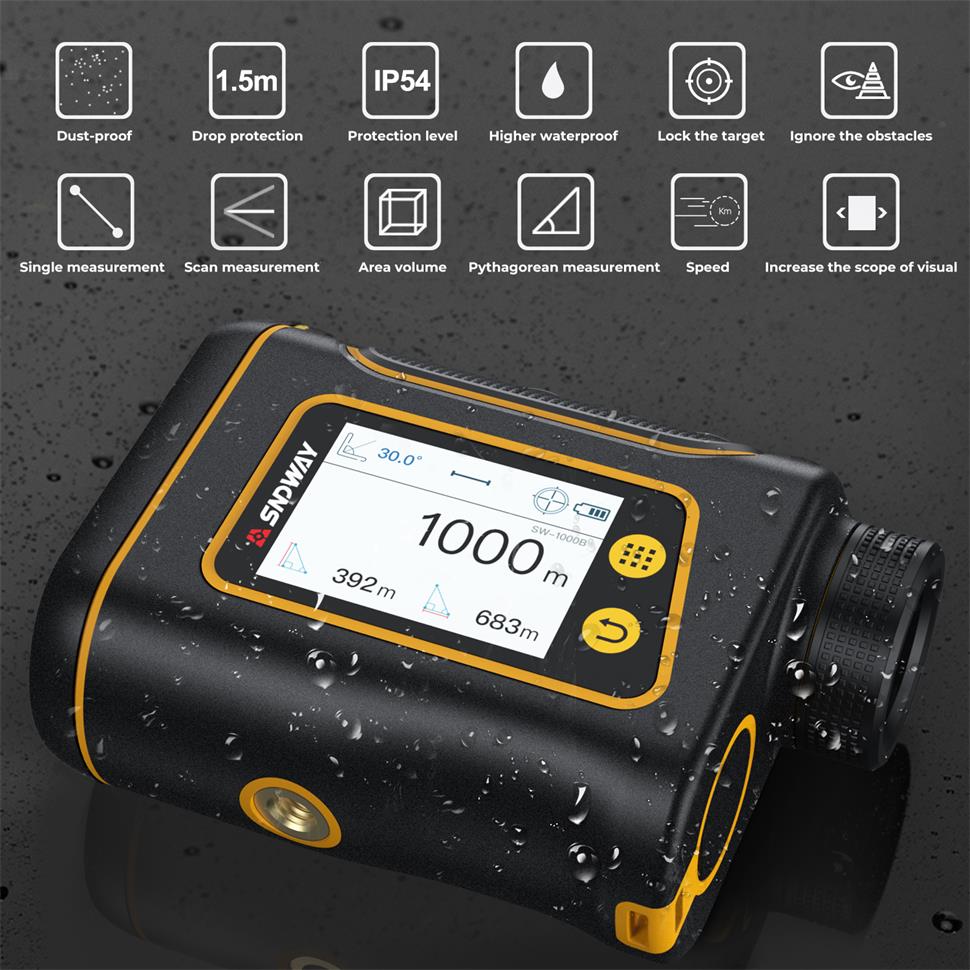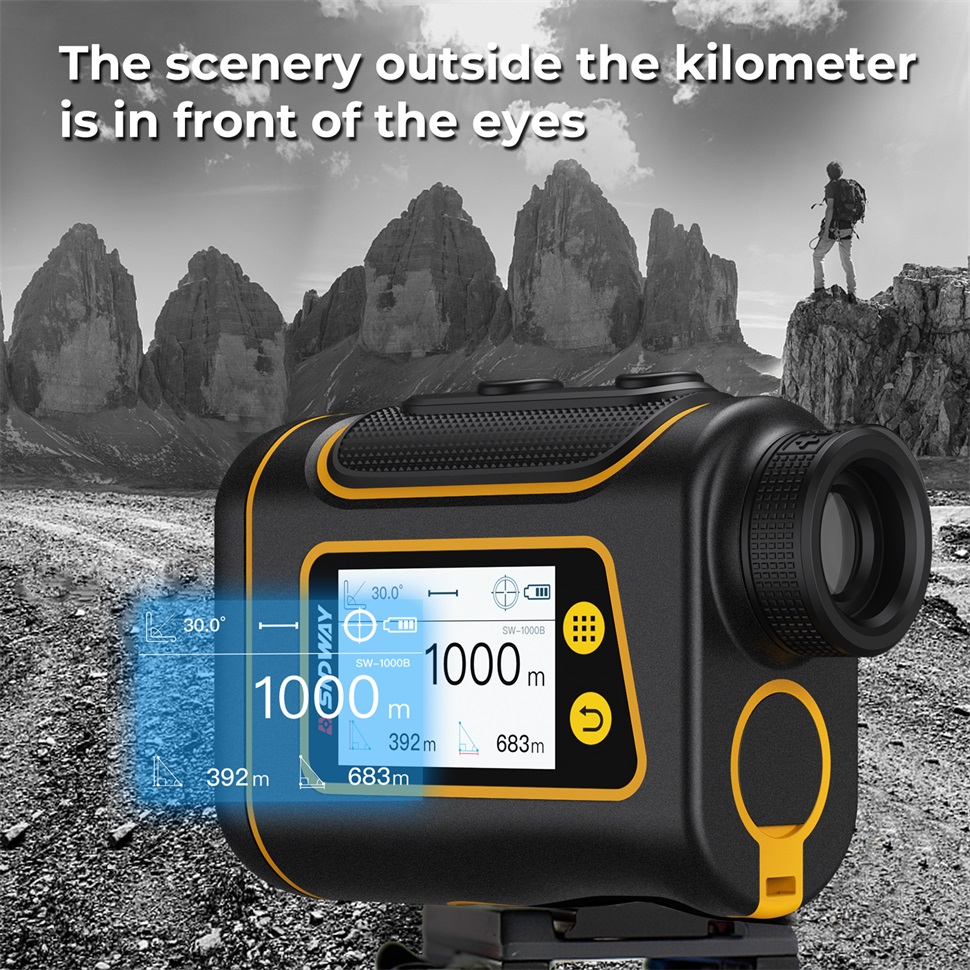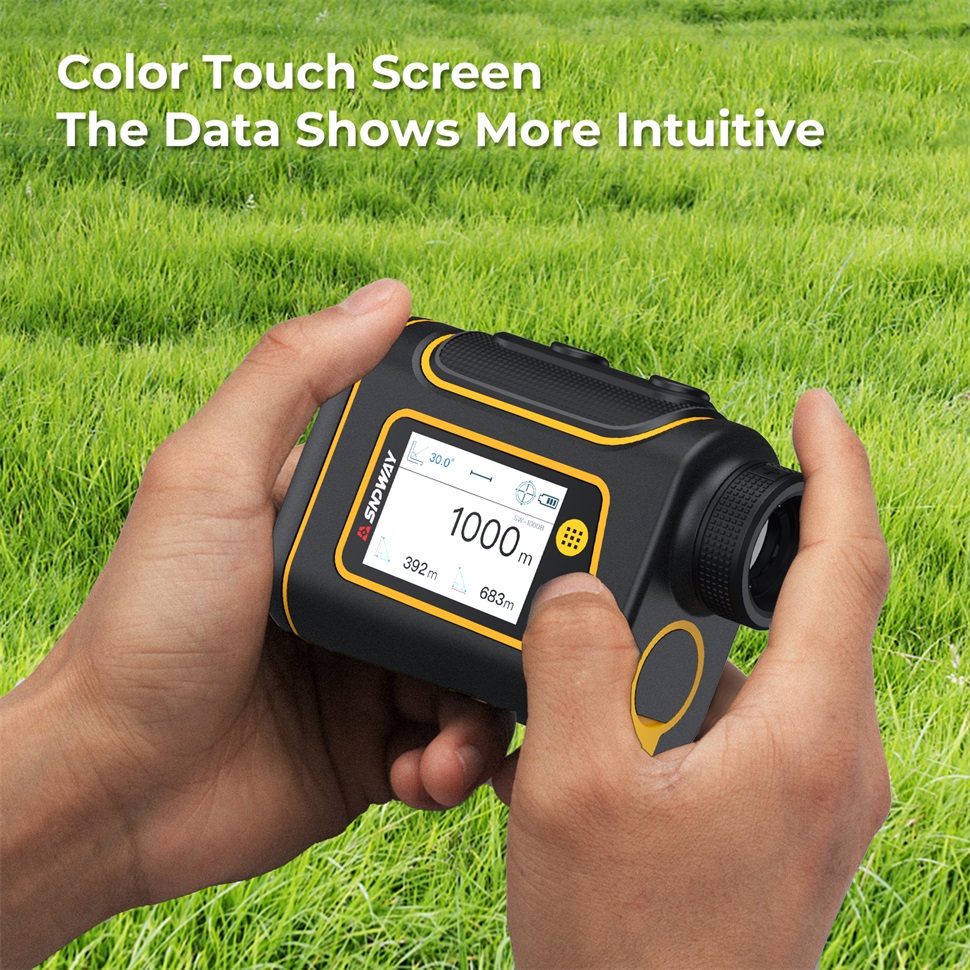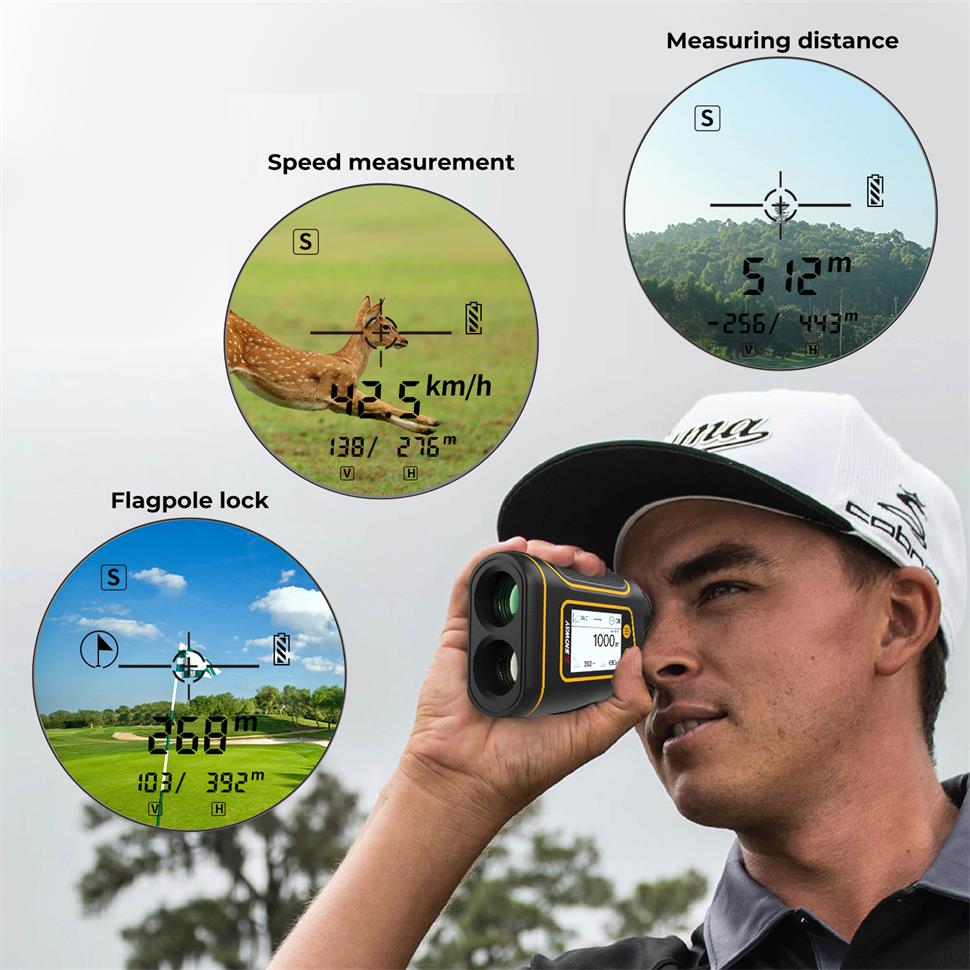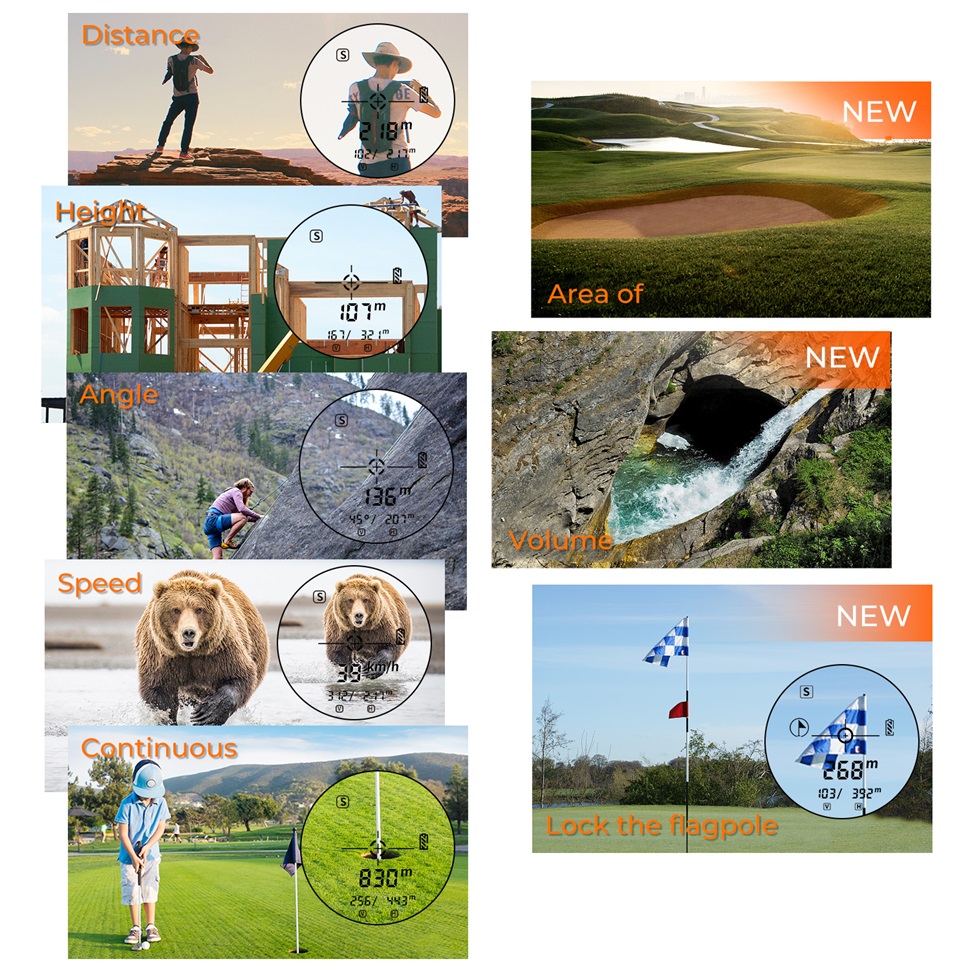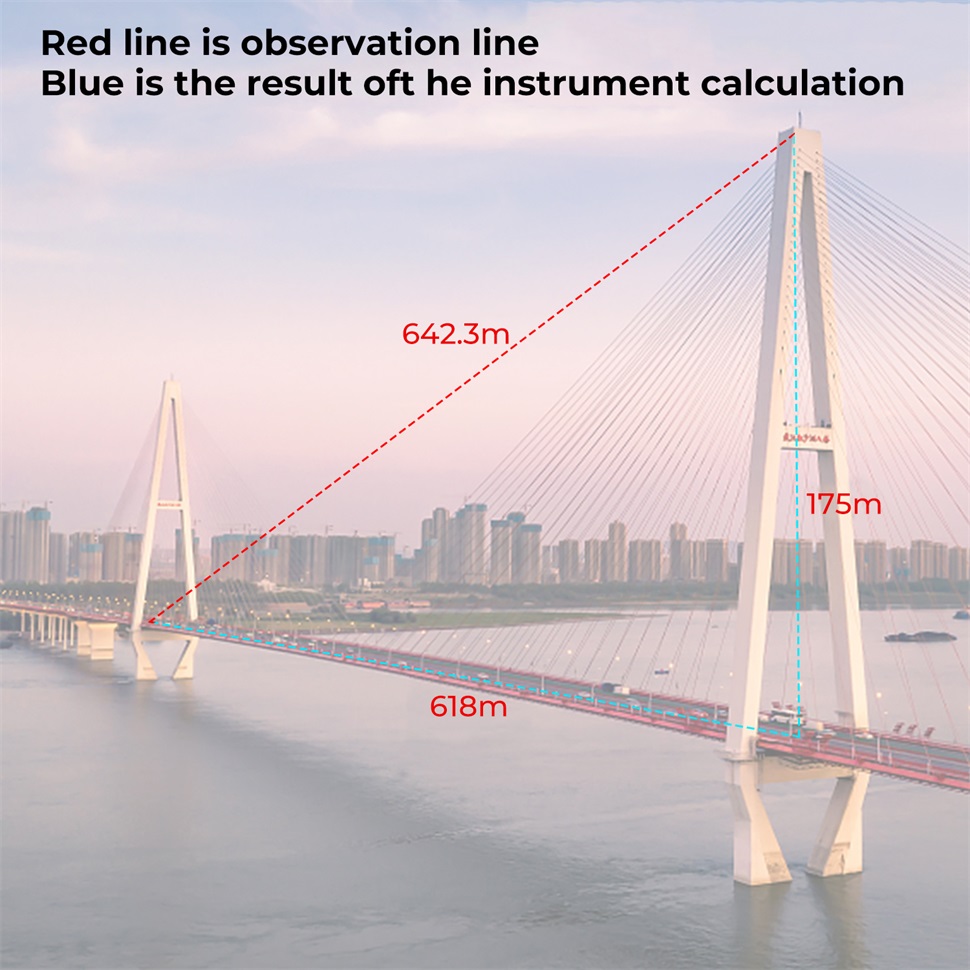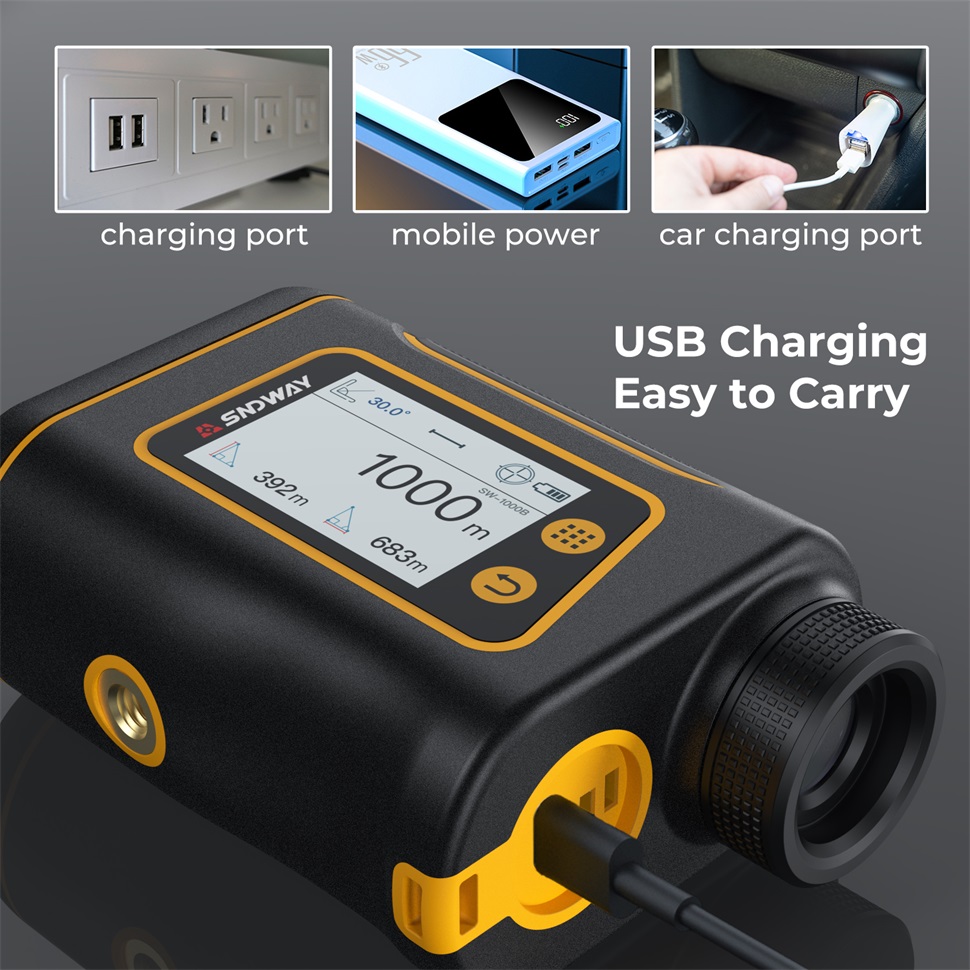 All Reviews
Image

All Star

5 Star

4 Star

3 Star

2 Star

1 Star
Great product for the price
I tested it on the shooting range and it's exactly the same measurements as the yard markers. Features volume and LED indicator. Can disable slope mode to make it legal for tournament play. Only $100, unbeatable! Lots of features so it may take a while to get used to everything.
13/05/2023
Satisfied customer
bought it to practice my accuracy and I love it. The battery lasts a long time, I haven't charged it in weeks and it's still ready to go. It's also very accurate compared to my friend's Bushnell. It's also pretty cool to hear the run length displayed after I've taken a measurement. This rangefinder can't be the best for the price.
13/05/2023
Very clearly
use it for golf and it's great. The view is very clear and has all sorts of functions
13/05/2023
Takes my game to the next level
I like the size and the comfort in my hand. It seems very accurate. Doesn't feel cheap. I am pleased with the quality and the price.
12/05/2023
bang for your buck
was skeptical about buying this product instead of one of the more well known brands. I'm glad I bought it. Fairly accurate USB charging is great, voice overs are great from a distance to the flag and the color display is easy to read even in the sun
07/05/2023
High-tech range finder with unique features
This range finder is perfect for golf! Used it on an 18 yesterday and was impressed with the accuracy. It's really cool to have a screen that most rangefinders don't have. I think I'll be buying another one to give to a friend as I'm sure everyone who plays golf will be delighted with it.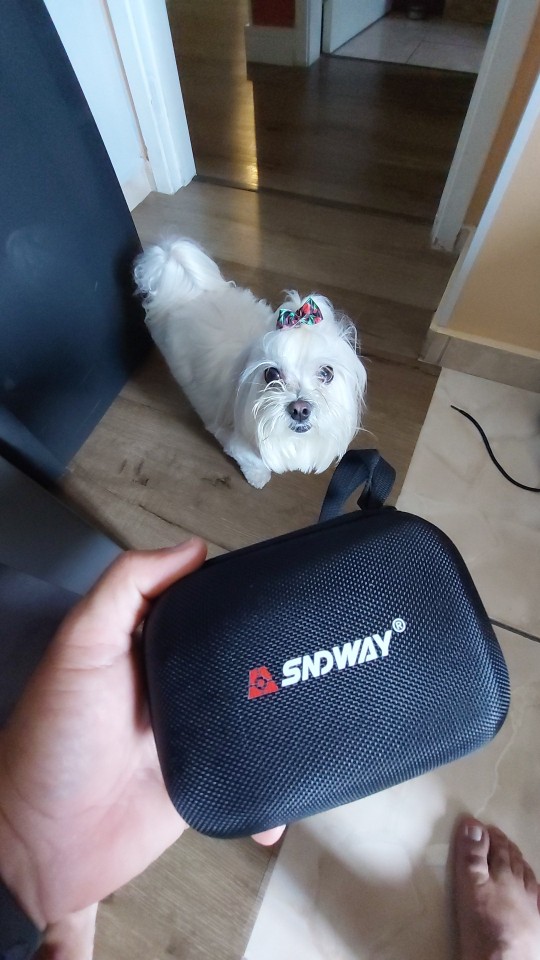 03/05/2023
Great, just great!!
This rangefinder is extremely clear and ideal for hunting or golf. Thank goodness there's Silent mode, perfect for when you're out in the woods. I would only suggest that they offer a camouflage version for hunters, but this item is so small that the color won't affect your hunt.
03/05/2023
Good product
At only 0.49 pounds it fits perfectly in the hand, offers excellent value for money, the product is well received, easy to use, can read distances from 5 to 1200 yards and can zoom in up to 6x sure to take the perfect shot and measure speed of fast-moving objects with +/- 0.5 yards accuracy, has 2 measurement modes, tournament law mode and training mode, can automatically save 20 sets of data, long press the "back" button to return access records, has a voice function that can read distance aloud, IP54 waterproof, ideal for hunting, golf, racing, bird watching, shooting, climbing and other outdoor sports, overall I have no complaints about this product, like it to me.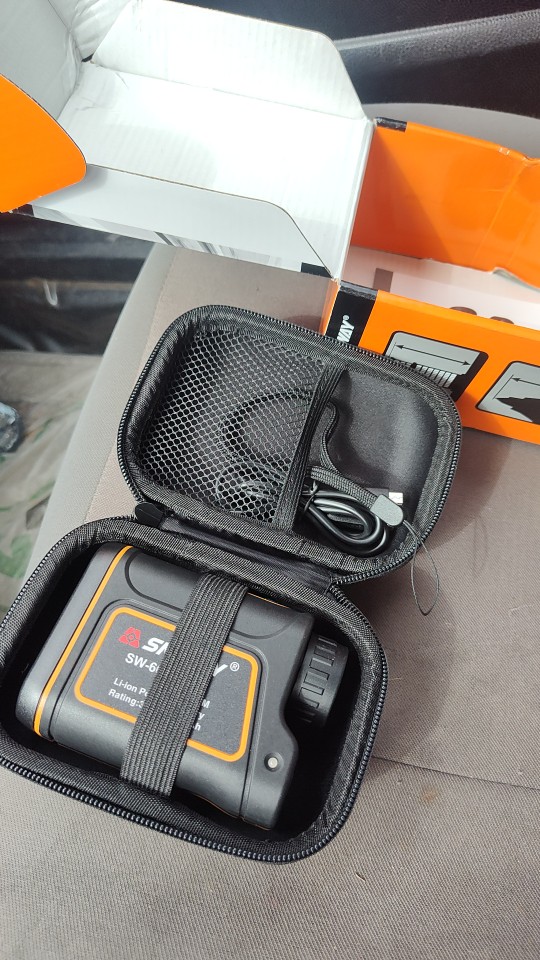 02/05/2023