78"/3.17lbs Aluminum Camera Tripod With Monopod & 28mm Ball Head 22.05lbs Load - K234A7+BH-28L (S210)
New customer gift package
&FREE Shipping to Canada
K&F Concept K234A7 Lightweight Travel Tripod DSLR Camera Tripod features quality material, sturdy structure, stable construction, easy to operate.

KF09.087

SKU:

KF09.087

119.99

https://www.kentfaith.ca/KF09.087_kf-dslr-tripods-aluminum-travel-vlog-tripod-monopod-with-360°-panorama-ball-head-loading-up-to-17.6lbs-8kg-orange
Features
* 【Removable Extension Boom Arm】It moves from 0 to 180 degrees, can be rotated 360°horizontally, to realize panorama shooting. Compatible with all 3/8" interface tripod.
* 【28mm Large Ball-Head】With two independent control knobs, the specially designed ball-head can rotate 360 degree allowing you to take photos at any angle with horizontally and vertically.
* 【Flexible Adjustment】4-section legs with 3 quick release flip-locks allows you to adjust the working height from 23'' to 78''' in seconds.
* 【Lightweight and Portable】4.03lbs / 1.83kg tripod weight and 22lbs / 10kg maximum load capacity; 19.7" folded size is easily took to anywhere for outdoor photography.
* 【2-IN-1 Monopod】The tripod can be easily turned into a monopod or walking stick alone to make your photography more diverse. Multi-angles for shooting like low-angle shot and high-angle shot are allowed with this monopod as well.
Shipping
&FREE Shipping to Canada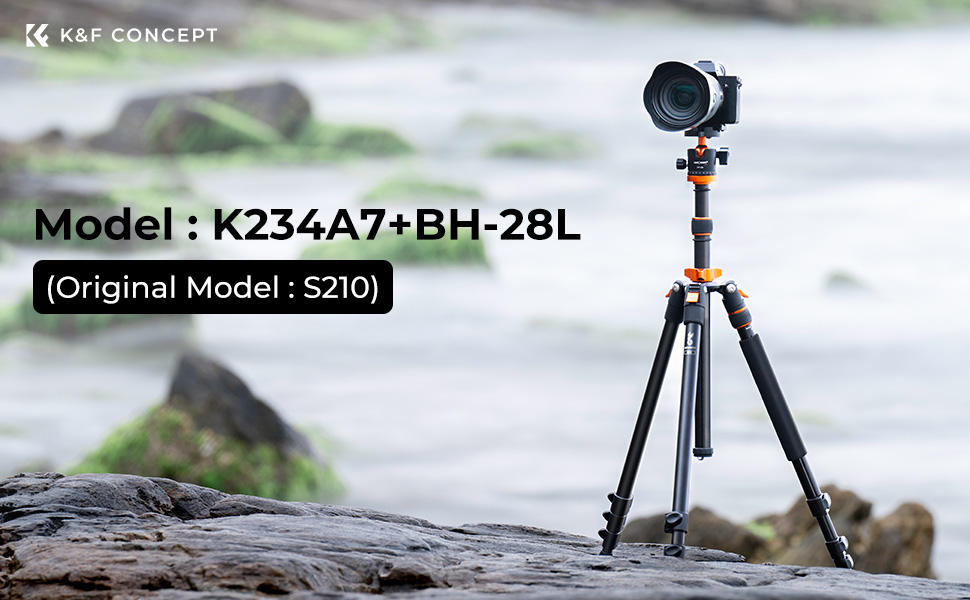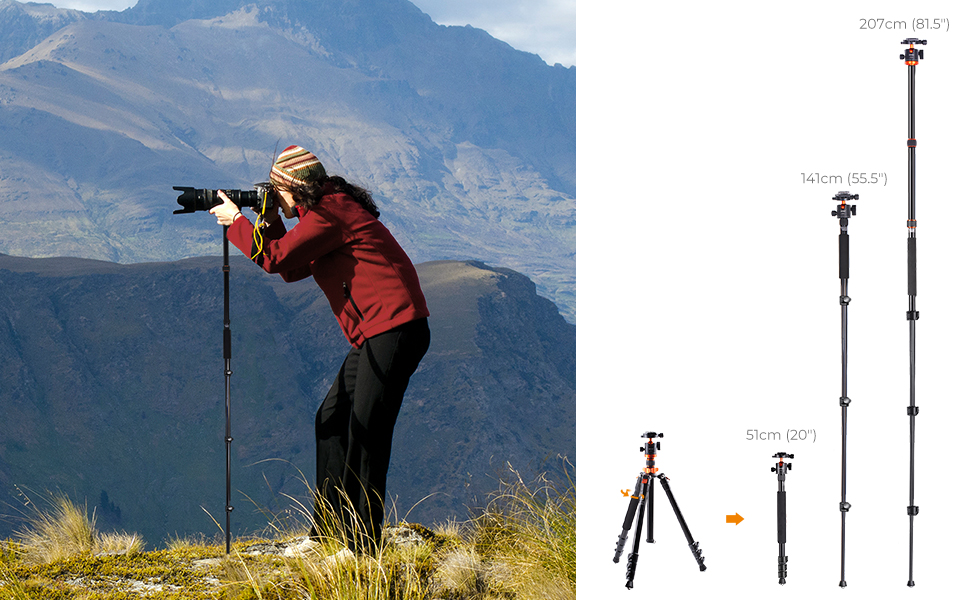 | | |
| --- | --- |
| Quick Release Plate | The size of the plate is: lenght 60mm/2.36 inch, width 37mm/1.45 inch. |
| Bubble Level | The bubble level help to judge the level and the accurate composition when shooting. |
| Quick Flip Leg Lock | Only use one hand can open and close all the buttons in a few seconds. |
| Center Column Lock | The powerful locking force makes it more stable when use the center column to extend the height. |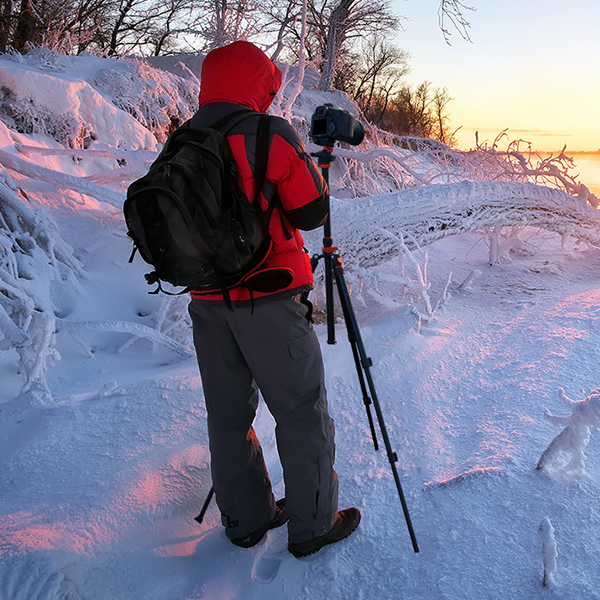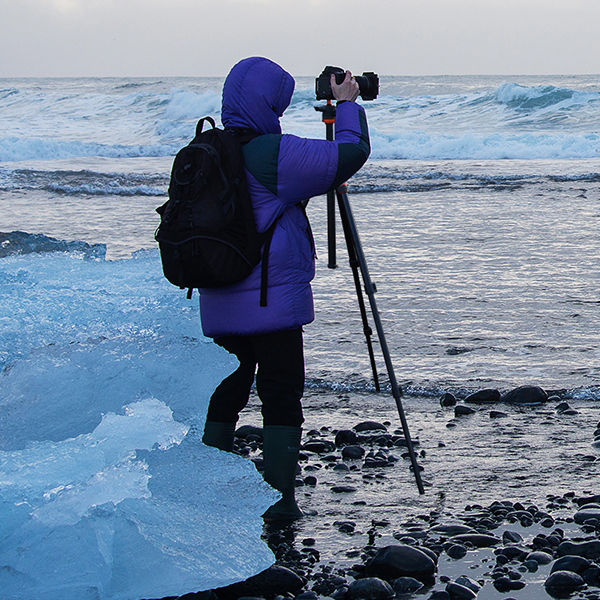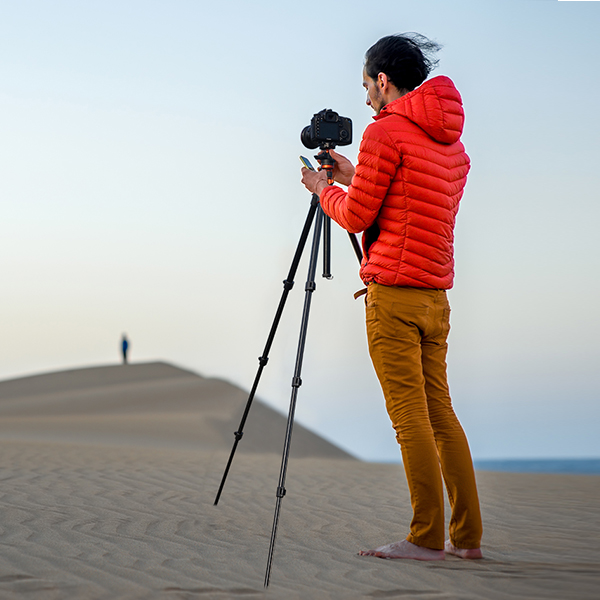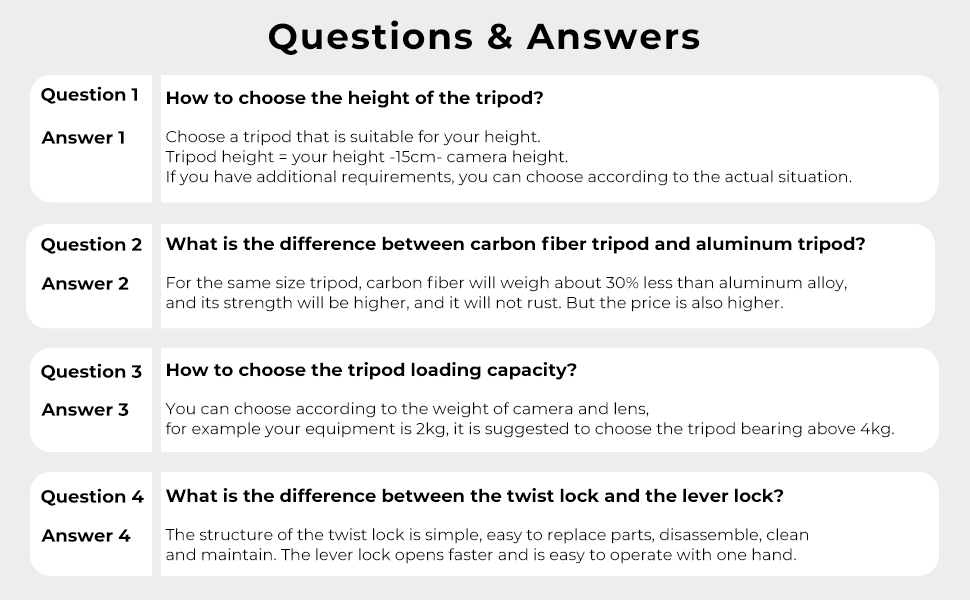 Rating

125 reviews.

38 reviews.

53 reviews.
Price

C$129.99

C$119.99

C$129.99

C$119.99

C$129.99
Model
KF09.087
KF09.083V1
KF09.084

Load Capacity

10kg/22.05lbs
10kg/22.05"
10kg/22.05lbs

Maximum Working Height

1990mm/78.3"
1710mm/67.32"
1580mm/62.20"

Max Height without Center Column

1400mm/55.12"
1300mm/51.18"
1140mm/44.88"

Minimum Working Height

580mm/22.83"
520mm/20.5"
510mm/20.08"

Folded Length

480mm/18.90"
420mm/16.54"
410mm/16.14"

Weight

1440g/3.17lbs
1500g/3.3lbs
1547g/3.41lbs

Materials

Magnalium Alloy
Magnesium aluminum alloy
Magnesium aluminum alloy

Ball Head

Ball Head
Ball Head
Ball Head

Color

Orange/Black
Orange/Black
Orange/Black

Bubble Level

Leg Lock Type

Quick Flip Lock
Twist Lock
Flip Lock

Leg Positions

3
3

Independent Leg Spread

Leg Sections

4
5
4

Leg Diameter

14-23mm/0.55-0.91"
13-25mm/0.51-0.98"
16-25mm/0.63-0.98"

Feet Features

Can be reversed 180° and folded
Can be reversed 180° and folded
Can be reversed 180° and folded

Center Column Features

Center Column Inversion

Center Column Sections

2
All Reviews
Image

All Star

5 Star

4 Star

3 Star

2 Star

1 Star
For the money you won't find a better one with the high-end features.
For the money you won't find a better one with the high-end features. Very well made and sturdy unless you're maximizing height then you might want to increase the weight of the hook. K&F Concept does it again and makes it affordable.
10/04/2023
very good buy at a very nice low price
So it feels really light but has a good grip and is stable. Good product at a good price. Very steady tripod, had trouble trying to change it to the monopod but the seller was very helpful with a quick response and video that solved the problem I was having!
08/04/2023
I loved it
I am very happy with the tripod. The truth is that it is very stable and comfortable to move and adapt to my needs when shooting. The only downside I see is the weight, which I was aware of, but between the weight of the camera, lenses, and tripod, there's an uphill climb. But I think it was a very good purchase and I'm very happy.
08/04/2023
Very stable and robust
The commitment to stability and weight is very good. It comes with a cover and for macro photos it works very well. The price is the handicap but I bought it on sale and it softened the blow...ha heh K&F Concept stands for quality and design. There is nothing more to add, whoever buys the product will see if they have another one from cheaper brands.
07/04/2023
Good value for money
Good value for money, right! Material designed to withstand relatively heavy safely; fast delivery. I recommend this material around me. Use the tripod to take photos. Stable enough at lower elevations but will shake when using the top, thinner extension. Good value for money
06/04/2023
Great tripod and very big
I've only used this tripod a couple of times so far. It's also the first real tripod I've ever owned. To let you know where I'm from. It didn't take me time to figure out how everything about it works. It's very self explanatory. The legs work great and are pretty sturdy for me. It's way bigger than I need, but if you're looking for size, it's huge. The ball head is very smooth, again for someone who has no idea what could be smooth, but I really like it. It's easy to adjust and the camera stays in place. I couldn't need more.
05/04/2023
height and stability
The tripod is good and looks high quality. Ideal for tall photographers, it's hard to find a tripod with this range. It's stable on its feet with a Canon EOS 80D. It's a bit tricky to level the camera by weight as it adjusts (choose)
05/04/2023
Versatile and well built
Impressive! The thing is awesome! The head is all metal, including the ball! Adjusting screws and rotating parts move effortlessly. I literally just got it but can't WAIT to use it! Really impressed with this tripod, it's light and strong, the construction is very good. It fits in my suitcase and will travel with me.
04/04/2023
Solid and stable
Very good quality for the money! These are my new tripods and I will not be buying any more after purchasing this tripod. Has good building materials, it's just as strong as the first brands and this is better because it's exactly the same but cheaper.
03/04/2023
Good tripod
It's a great tripod for medium-weight cameras, but it's a bit heavy. I've had it for a while now. Its materials are very good and also the resistance, for making panels it is very good and subtle in its movement.
02/04/2023
These images belong to K&F Concept end users.
A
To hold telephoto lens, it is recommended to use a tripod mount ring additionally for better balance. Meanwhile, it is better to hang some heavy thing to the hook to lower the center of gravity on this tripod to make it more sturdy and less prone to vibrations.
Show more
55" DSLR Tripods Aluminum Portable Travel Vlog Tripod Monopod 17.6lbs Load
How to install tripods' Center Column?
How to install the foot tube locking piece?
Tripod General
Load Capacity
10kg/22.05lbs
Maximum Working Height
1990mm/78.3"
Max Height without Center Column
1400mm/55.12"
Minimum Working Height
580mm/22.83"
Folded Length
480mm/18.90"
Weight
1440g/3.17lbs
Materials
Magnalium Alloy
Ball Head
Ball Head
Color
Orange/Black
Bubble Level
Tripod Legs
Leg Lock Type
Quick Flip Lock
Leg Positions
Independent Leg Spread
Leg Sections
4
Leg Diameter
14-23mm/0.55-0.91"
Feet Features
Can be reversed 180° and folded
Tripod Center Column
Center Column Features
Center Column Sections