94"/4.41lbs Aluminum Overhead Camera Video Tripod With Monopod & 28mm Ball Head 22lbs Load - T254A8+BH-28L (SA254T1)
C$209.99
C$799.99
73% OFF
New customer gift package
&FREE Shipping to Canada
K&F Concept SA254T1 lightweight overhead travel tripod, 94"/2.4m 22lbs/10kg load, features 360° Ball Head & Quick Release Plate for DSLR SLR. Stable & easy to set up.

KF09.086

SKU:

KF09.086

209.99

https://www.kentfaith.ca/KF09.086_kf-sa254t1-lightweight-compact-tripod-for-canon-nikon-camera-professional-dslr-photography-93inch-aluminium
Features
* 【Transverse Center Column】SA254T1 Central column moves from 0 to 180 degrees, can be rotated 360°horizontally, to realize panorama shooting.
* 【Strong Stability】The weight of tripod is 2kg. 25mm large diameter aluminum alloy tube,the load capacity can reach 22.04lbs (10kg), provide security and stability support for your dslr camera.
* 【Detachable Monopod】 It can be turned into a lightweight monopod or walking stick alone to make your photography more diverse.
* 【360° PANORAMA】The 28mm large KF-28 metal ball head provide 10kg load capacity, it can be rotated 360 degrees, helping to expand dslr camera activity range when panoramic shooting.
* 【EASY SET UP】 4 sections tube leg and the max diameter is 25mm; Spiral type locking knob allows you to adjust the working height in seconds; The height without column reaches 67.7'' and the height with 2 sections center column is 93.9'',making standing shooting easier.
Shipping
&FREE Shipping to Canada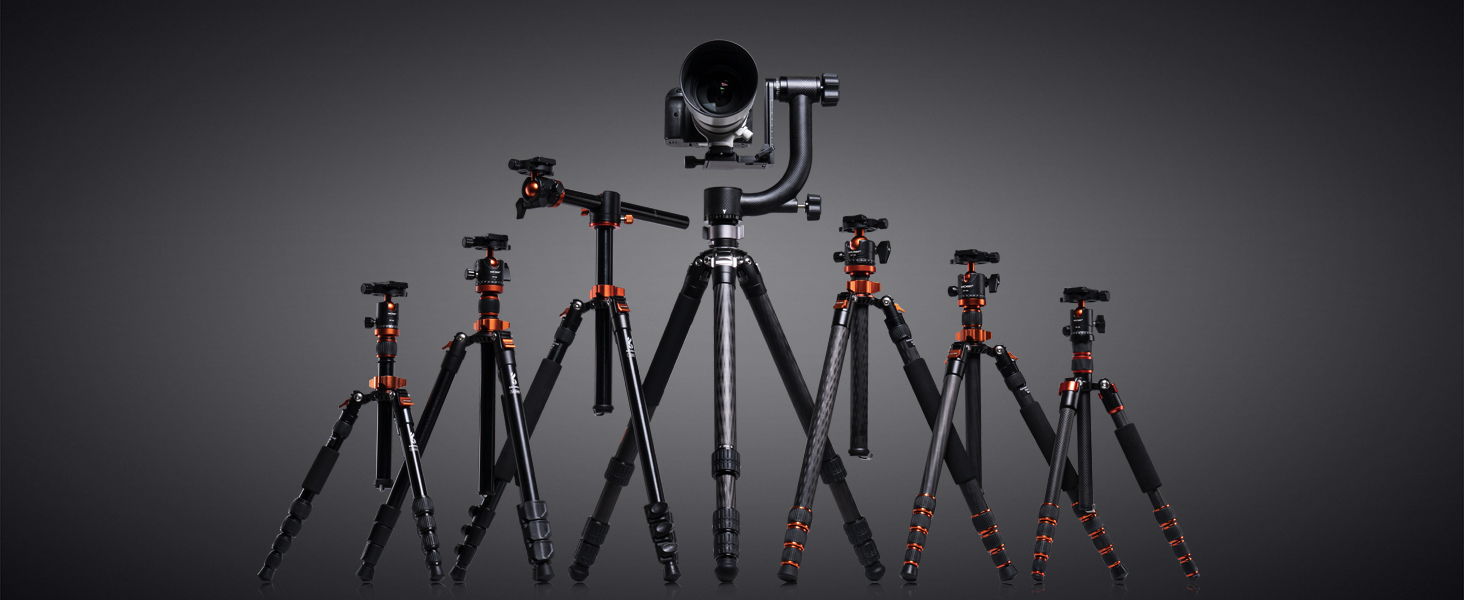 Maximum height 2.38m
360°panoramic shooting
Overhead shooting
Low angle creative shooting
Inverted shooting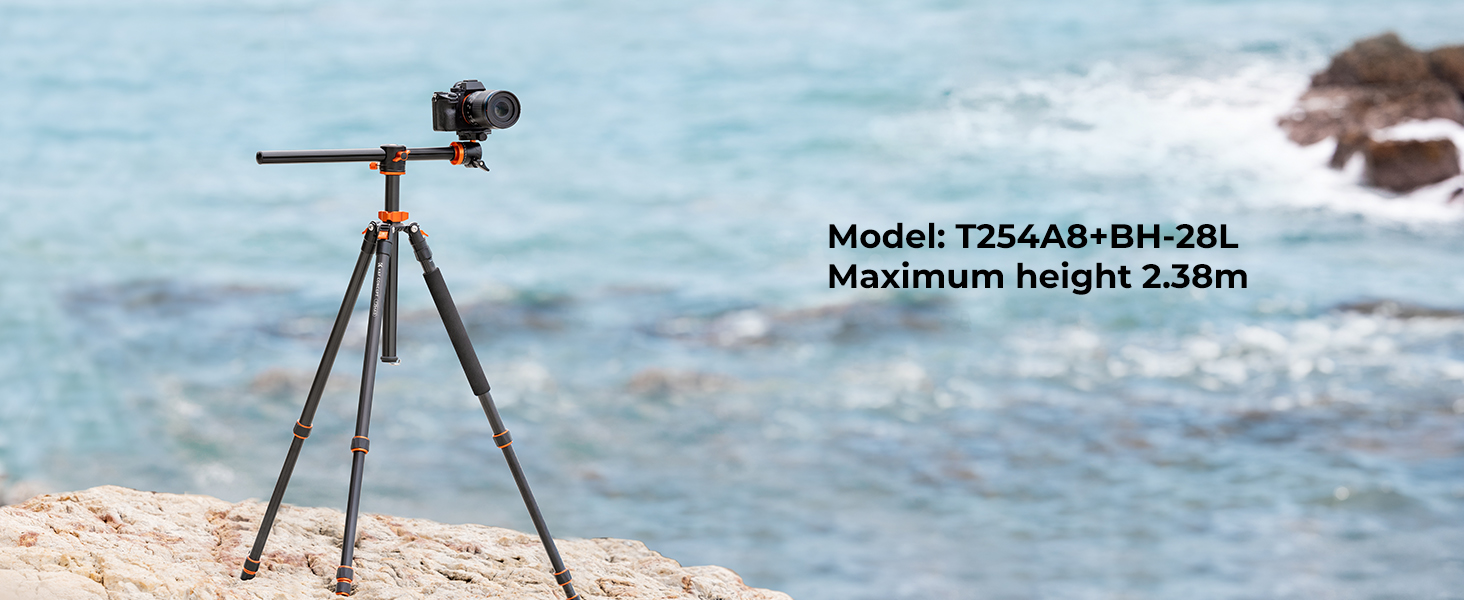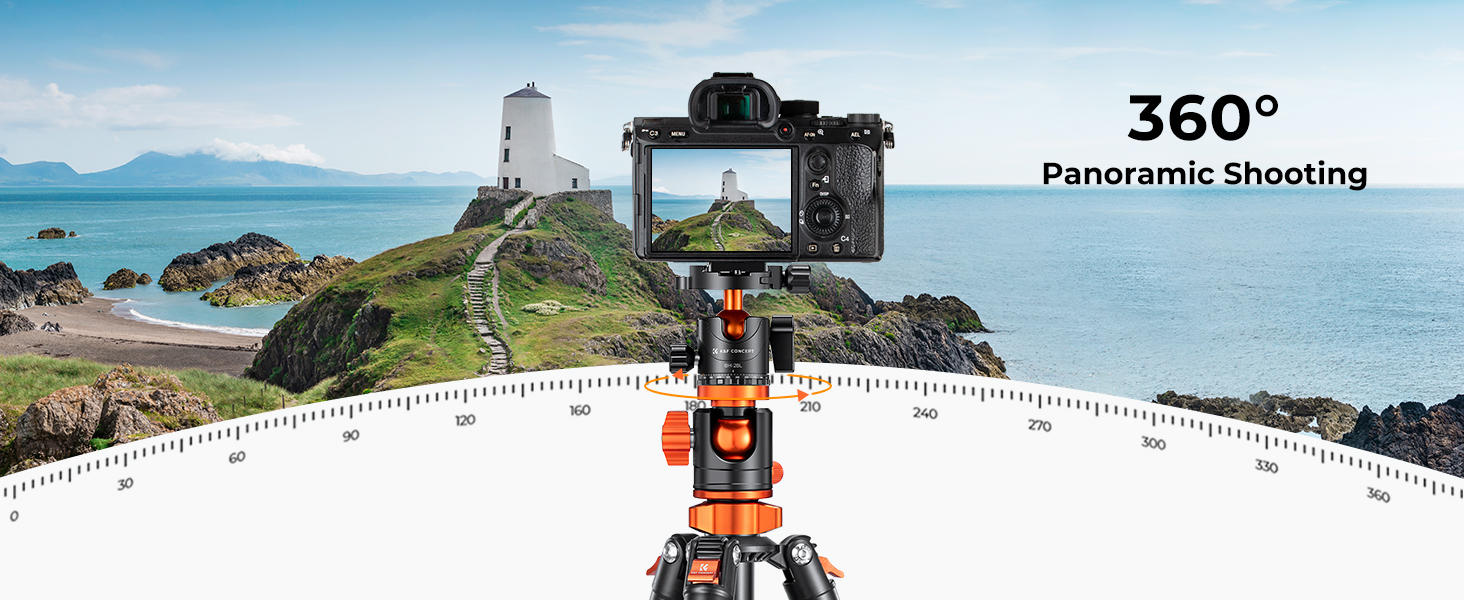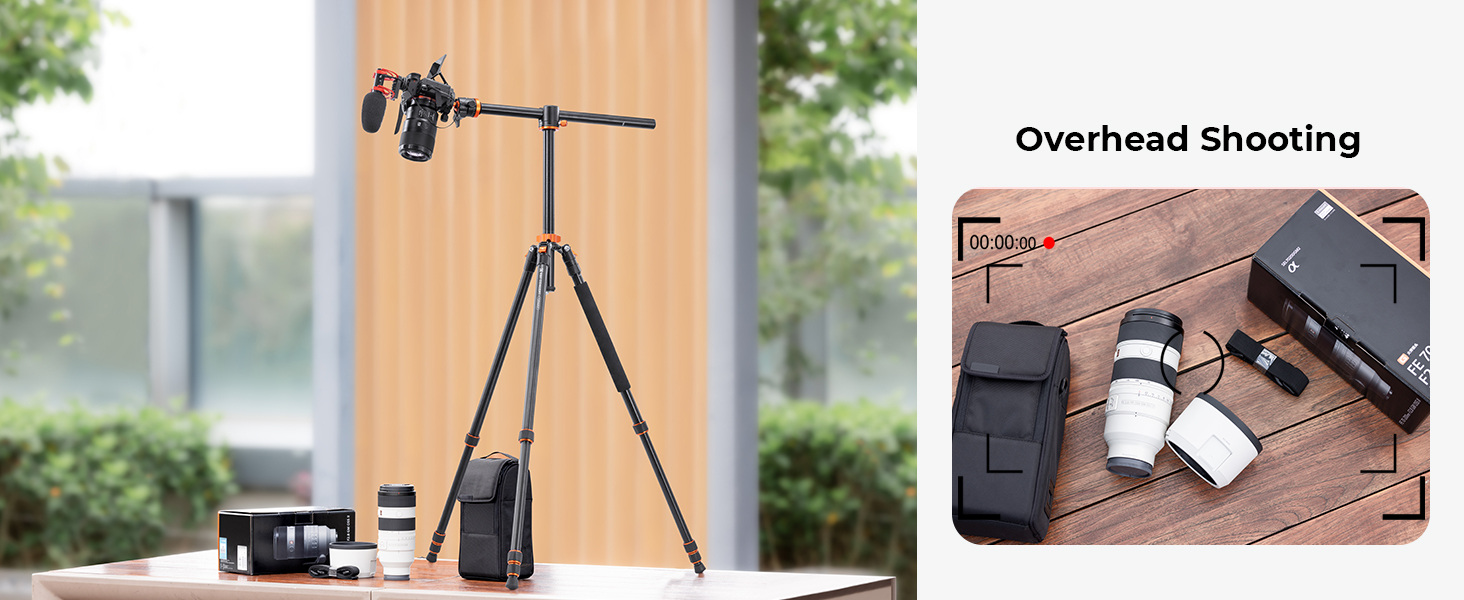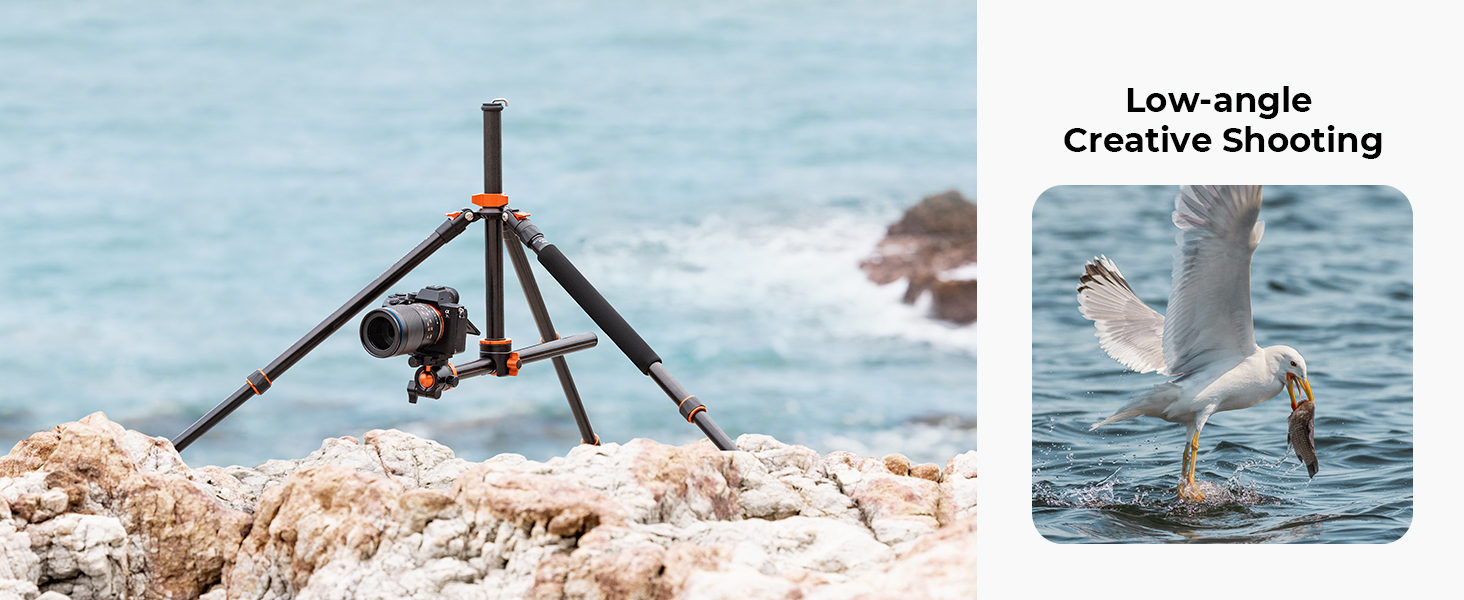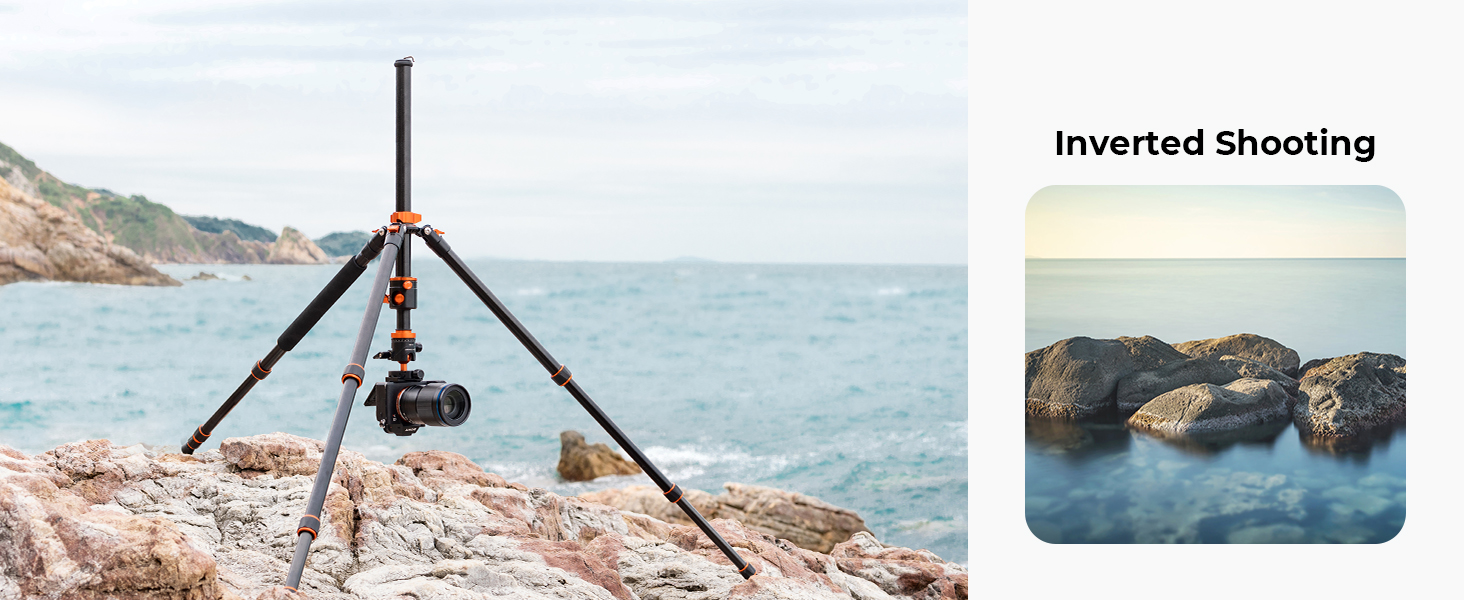 Previous
Next
Fast horizontal placement
28mm center column
360°horizontally
360°rotatable perfect
Multi functional accessory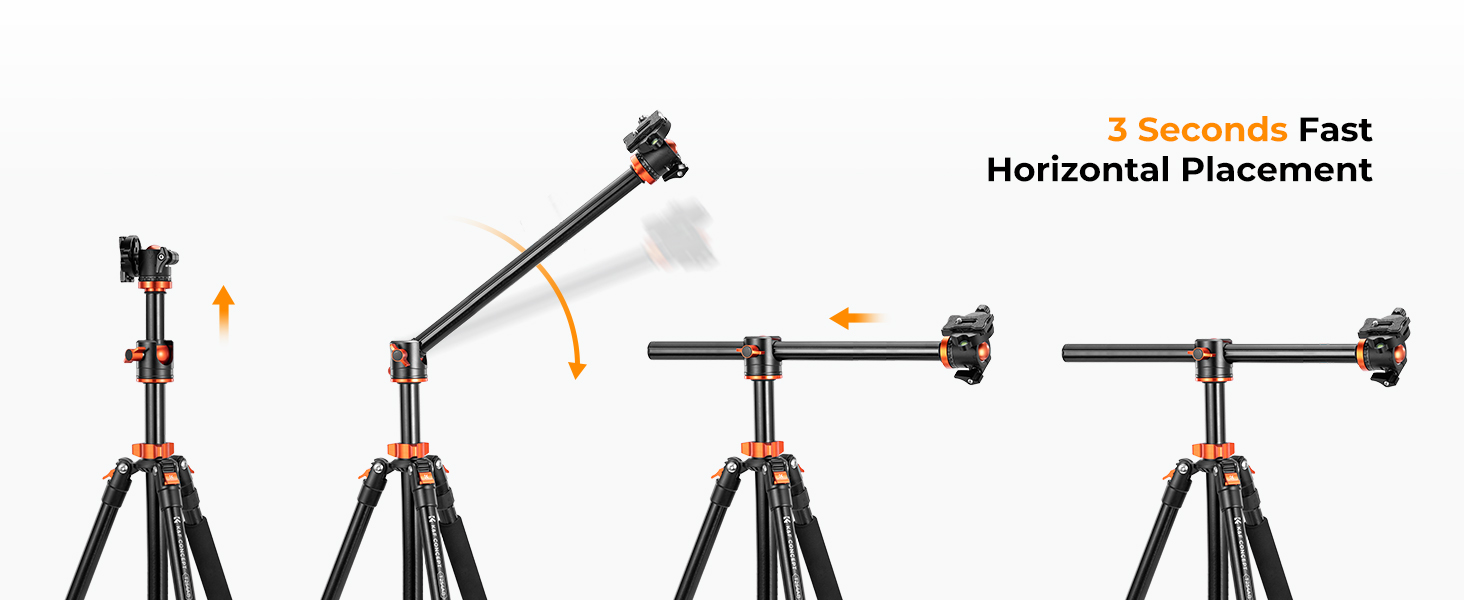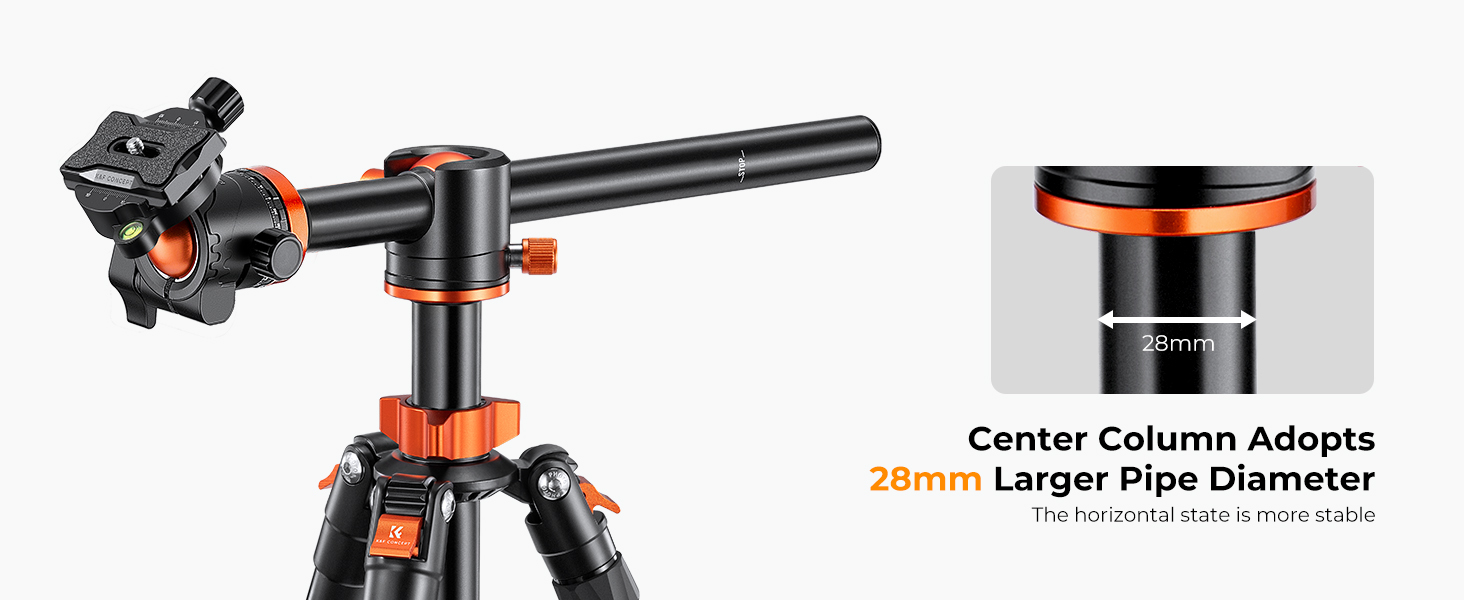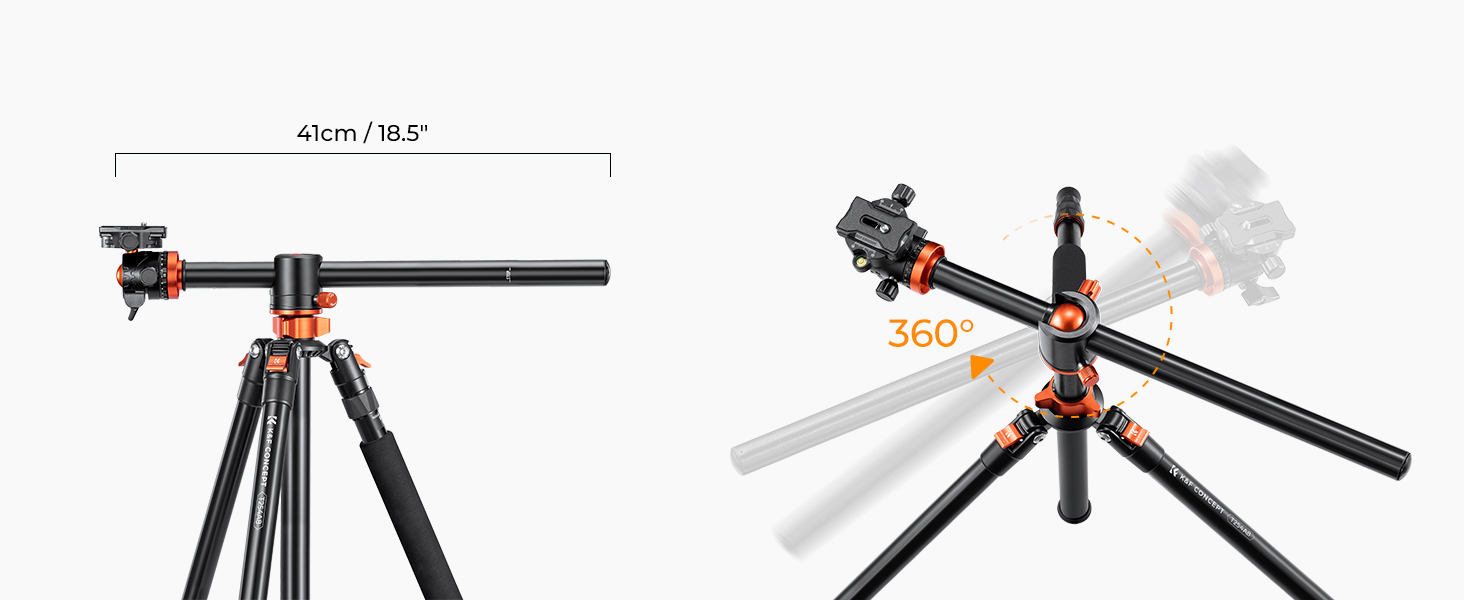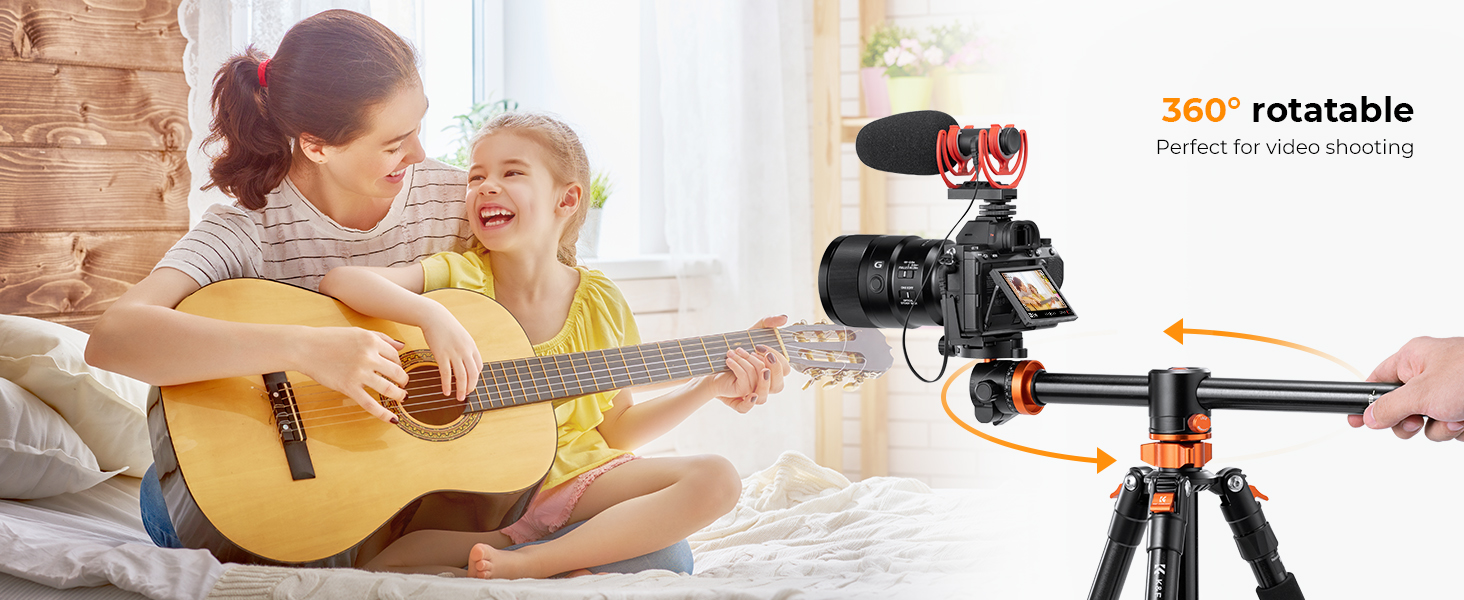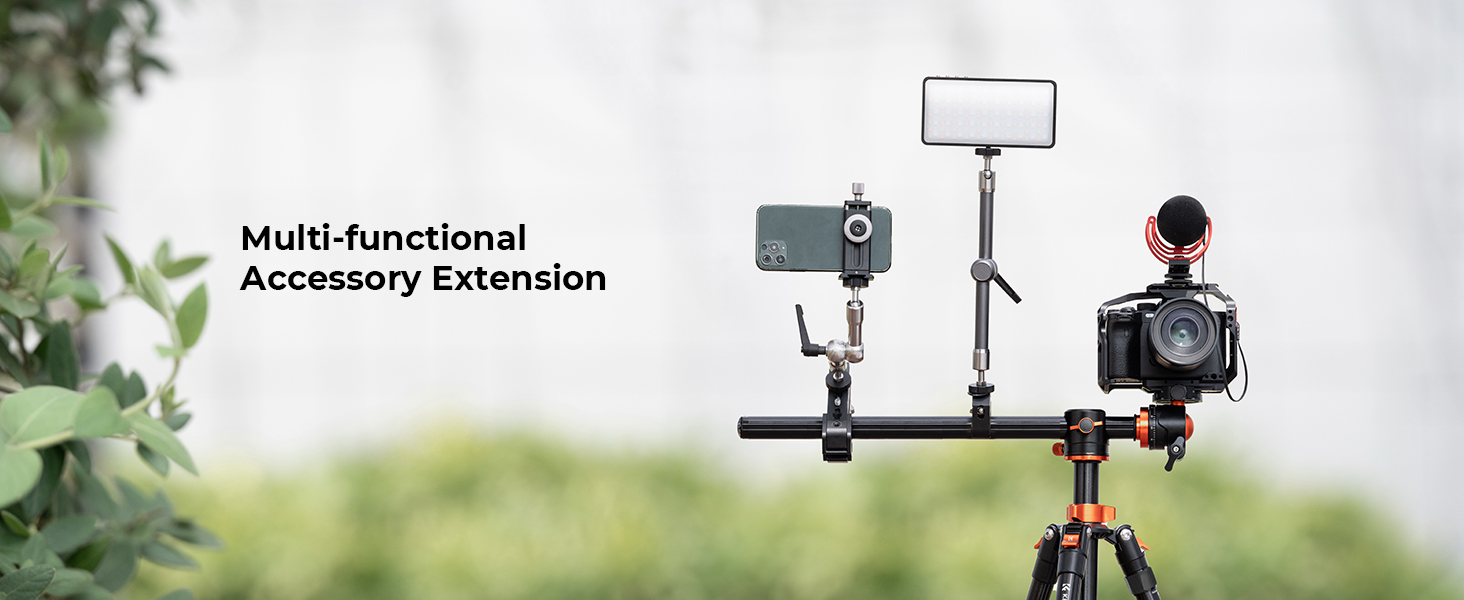 Previous
Next
Rating

129 reviews.

153 reviews.

25 reviews.

37 reviews.

0 reviews.

65 reviews.

0 reviews.
Price

C$799.99

C$209.99

C$149.99
C$164.99

C$179.99

C$139.99

C$153.59
C$170.99

C$559.99

C$139.99

Model
KF09.086
KF09.085
KF09.087V2
KF09.096
KF09.079V1
KF09.079V2
KF09.119

Load Capacity

10kg/22.05lbs
10kg/22.05lbs
10kg/22lbs, 5kg/11lbs (Extension Arm)
10kg/22.05lbs
10kg/22.05lbs
10kg/22.05lbs
10kg/22lbs

Maximum Working Height

2385mm/93.90"
1700mm/67"
2000mm/78"
1920mm/75.59"
1830mm/72.05"
1830mm/72.05"
2300mm/90.6"

Minimum Working Height

690mm/27.17"
560mm/22"
590mm/23.2"
615mm/24.21"
600mm/23.62"
600mm/23.62"
665mm/26.2"

Folded Length

570mm/22.44"
430mm/17"
500mm/19.7"
500mm/19.69"
490mm/19.29"
490mm/19.29"
540mm/21.3"

Weight

2000g/4.41lbs
1690g/3.7lbs
1831g/4lbs
1845g/4.07lbs
1835g/4.05lbs
1835g/4.05lbs
2022g/4.46lbs

Materials

Magnesium aluminum alloy
Magnesium aluminum alloy
Magnalium Alloy
Magnesium aluminum alloy
Magnesium aluminum alloy
Magnalium Alloy
Aluminum alloy

Leg Lock Type

Twist Lock
Twist Lock
Flip Lock
Twist Lock
Flip Lock
Quick Flip Lock
Flip Lock

Leg Diameter

16-25mm/0.63-0.98"
13-25mm/0.51-0.98"
23mm/0.91", 25mm/0.98" (Extension Arm)
16-25mm/0.63-0.98"
16-25mm/0.63-0.98"
16-25mm/0.63-0.98"
16-25mm/0.63-0.98"
All Reviews
Image

All Star

5 Star

4 Star

3 Star

2 Star

1 Star
Practical and versatile
In the time that I have used this tripod, it has been comfortable for me, since its size is noticeably smaller than the previous one. It can be adapted to any need and is lightweight. His bag is very practical and resistant.
10/11/2023
It's very sturdy and light weight
I ordered this tripod for my overhead shots as of now I love it. It's light weight and good sturdiness holding my DSLR camera perfectly. I got perfect shots with it.
01/11/2023
Amazing product, extremely well designed.
This company put a lot of thought and engineering into this. It's versatile to say the least.
I purchased this for my astronomy binoculars, and for nature observing. I needed a tripod with stability and adaptability in one product. This is it. Your able to position your camera or binoculars into any position you need with ease. The detachable mono leg is a great feature. If you just want to use it as a mono support, and without having to carry around the entire tripod, it's very simple to do.
I'm very impressed with the construction, look and versatility of this tripod. I will be purchasing more K&F concept products.
26/10/2023
The Most Versatile Tripod
I love this tripod. It will provide with anything that needs to be possibly get done with a tripod. The horizontal bar rhelpful with all types of photography styles. I would recommend buying this tripod.
20/10/2023
It Works
it works just like advertised. I may buy another.
19/10/2023
Awesome Giant of a Tripod
Awesome tripod, I tried it as soon as it arrived and was amazed at how tall it is when full extended, The quality is amazing and it's super sturdy, comes with a real nice carry bag too, K&F manufacture some really nice products, I'd have no problem purchasing in the future, highly recommend this tripod for quality.
29/09/2023
Fully adjustable and extremely useful for my needs
I need to take pictures of various products and graphic items that either sit against backgrounds or lie flat as tabletop photography, and this is an excellent tripod because I can just pick it up and adjust it easily in an infinite number of configurations to suit the angles necessary for a variety of subjects. Very happy with how it secures the phone so there is no vibration to distort the image. Just strong and stable enough, yet easy to manage and rearrange in seconds.
12/09/2023
Sturdy tripod.
Great tripod for the cost. The ball head works very well.
10/09/2023
Best Tripod that can be raised to 7.8 feet tall!!
This is the tallest tripod I've found on Amazon! The tripod is solid! The price is very good for the size, sturdiness and features that it offers. The bag it came with to transport it is also solid! It's lightweight enough to carry around and yet sturdy enough that I wouldn't feel nervous about setting my DSLR on it. Another great feature is that it has a hook to hook something heavy on it. That will also enhance tripod stability by adding weight when it is needed. I could hang my camera backpack on there and it would work fine to hold the bag and keep it stable. I've had more than my fair share of clueless people who chose to stand right in front of my camera so I get a nice shot of the backs of their heads while shooting video of like say a band or entertainment on a stage, for instance. This will eliminate that problem because at its max height it's way taller than the average American human. So yay! The price is great too for what you get! 2 thumbs way up!
22/08/2023
These images belong to K&F Concept end users.
A
To hold telephoto lens, it is recommended to use a tripod mount ring additionally for better balance. Meanwhile, it is better to hang some heavy thing to the hook to lower the center of gravity on this tripod to make it more sturdy and less prone to vibrations.
Show more
K&F SA254T1 Tripod for Canon Nikon Camera Professional DSLR Photography 93Inch Aluminium
K&F Concept SA254T1 Lightweight Overhead Travel Tripod | KF09.086
How to install tripods' Center Column?
Tripod General
Load Capacity
10kg/22.05lbs
Maximum Working Height
2385mm/93.90"
Max Height without Center Column
1720mm/67.72"
Minimum Working Height
690mm/27.17"
Folded Length
570mm/22.44"
Weight
2000g/4.41lbs
Materials
Magnesium aluminum alloy
Ball Head
Ball Head
Color
Orange/Black
Bubble Level
Tripod Legs
Leg Lock Type
Twist Lock
Leg Positions
3
Independent Leg Spread
Leg Sections
4
Leg Diameter
16-25mm/0.63-0.98"
Feet Features
Can be reversed 180° and folded
Tripod Center Column
Center Column Features
Transverse Center Column, Center Column Inversion
Center Column Sections
2