Wireless Outdoor Security Camera Solar Power 2-way talk PTZ Security Intercom Video Camera, 1080P Full-colour Night Vision CCTV Surveillance Camera
Buy 99C$-15C$,199C$-35C$, 299C$-55C$, 599C$-130C$ (Prime Day)
New customer gift package
&FREE Shipping to Canada
Free Shipping. 30 Day No Reason Return. K&F wireless outdoor security camera features wire-free, two way talk, 3MP night vision, solar power.

GW50.0005

SKU:

GW50.0005

249.96

https://www.kentfaith.ca/GW01.0220_security-camera-outdoor-conico-1080p-wifi-home-surveillance-camera-with-pan-tilt-color-night-vision-2-way-audio-motion-detection-ip66-weatherproof-with-alexa
Buy 99C$-15C$,199C$-35C$, 299C$-55C$, 599C$-130C$ (Prime Day)
Features
* 【100% Wireless】 - K&F wireless outdoor security camera is equipped with a 18650 rechargeable battery (Not included) and 8W solar panel, no need to worry about battery life and power shortage, low power consumption ensures long time usage for 100 % wireless outdoor security.
* 【360° Full View]】- The wireless surveillance system is specially designed with 120° vertical rotation and 355° horizontal rotation of the camera, you can also control the monitoring angle via mobile app tuya.
* 【HD Video and Full-Colour 】 - The outdoor surveillance security camera is 1080p Full HD with 2 IR LEDs and 4 white LEDs that can be activated by motion detection for spotlight colour night vision to capture clear colour video at night. The night vision range is up to 49ft/15m.
* 【Motion Activation & Bright Light Warning】 - Solar-powered security camera with smart radar sensing and precise motion detection, can set bright light warning (with white LED), record every security event and push alerts on the app tuya.
* 【Data Storage & IP66 Waterproof】 - The outdoor security camera can record video to an SD card or to the cloud and send alerts to your phone when the outdoor camera triggers motion. Equipped with IP66 waterproof housing, making it is able to withstand extreme weather (-15℃~60℃).
Shipping
&FREE Shipping to Canada
Sale
Buy 99C$-15C$,199C$-35C$, 299C$-55C$, 599C$-130C$ (Prime Day)
Wire-free Security Camera
Easy to achieve real-time remote viewing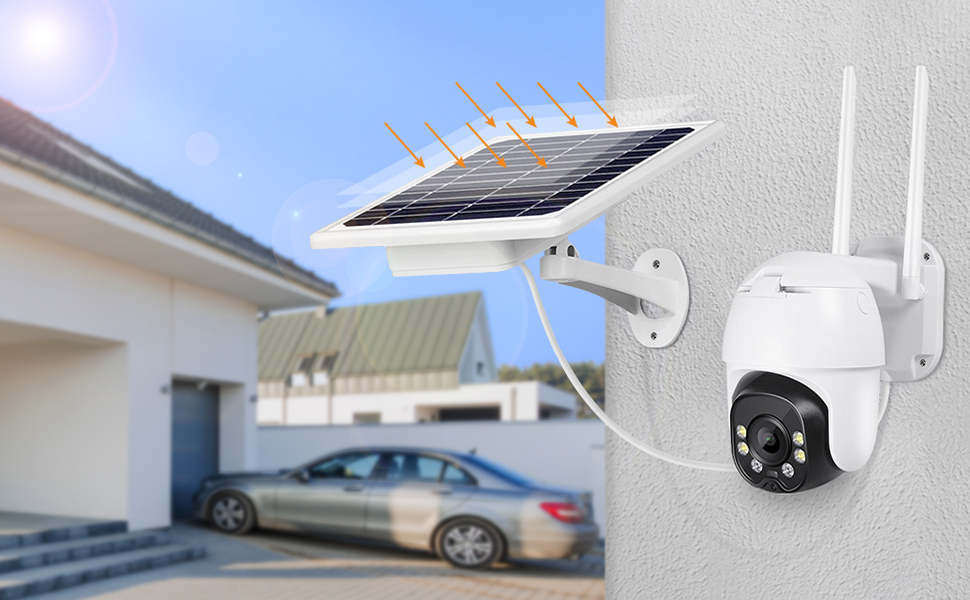 100% wireless solar security surveillance camera
·Connect the camera to the solar panel and it will work all day. The angle of the 8W high-efficiency solar panel is adjustable, and you can easily place the solar panel to maximize exposure to the sun.
·The camera can be controlled horizontally 355° and vertical 120° pan and tilt on the mobile phone to ensure 360° monitoring

1080P Full HD and color night vision
The outdoor security camera has a 1080P high-definition resolution in the white LED mode, and the full-color night vision is activated when the motion is triggered, so that a clearer full-color picture can be seen. In addition, you can only see black and white pictures and videos in infrared LED mode to save power.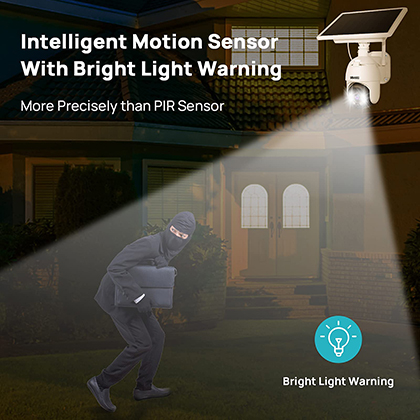 Glare warning
When a moving object is detected, the camera immediately activates a strong light alarm to scare away the malicious people, and promptly pushes an alarm message to the APP tuya.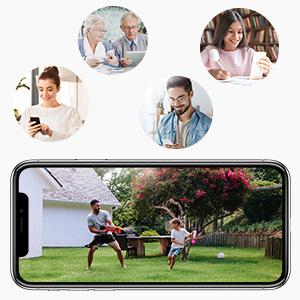 Share with family
CMultiple users of outdoor security cameras view video at the same time. Share the wifi camera with your family and enjoy happy time.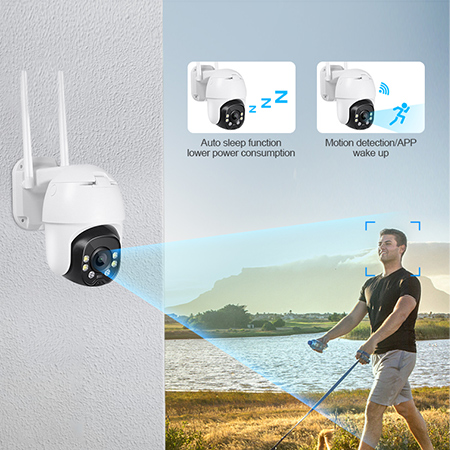 Accurate motion detection
With sensitive radar detection, when an object moves, the camera will be immediately awakened, and an alarm message will be sent to you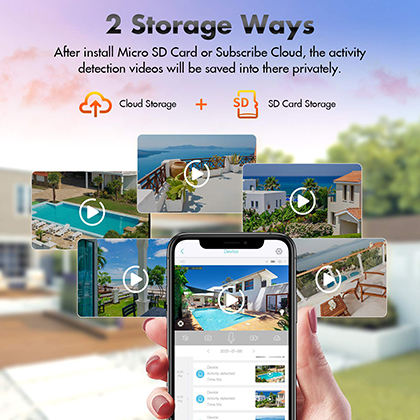 SD card storage and cloud storage
Support SD card storage, up to 128G (not included), cloud storage (optional)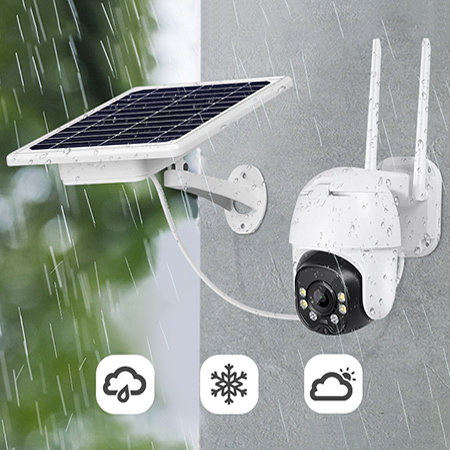 IP66 Waterproof Grade
Waterproof, dustproof and hard shell, suitable for wild and hot weather without fear of heavy rain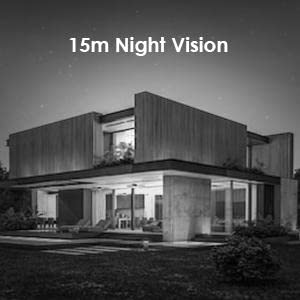 HD Night Vision
Which provides excellent night vision up to 49ft/15m. See everything in real-time in any dark environment with full HD.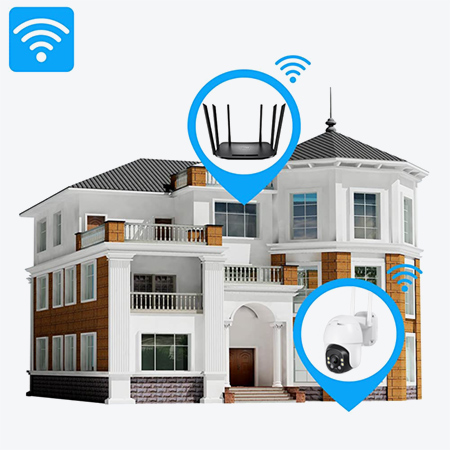 100% Wire-Free
The outdoor wireless security camera is 100% wireless and cordless super easy to install you don't need special tools.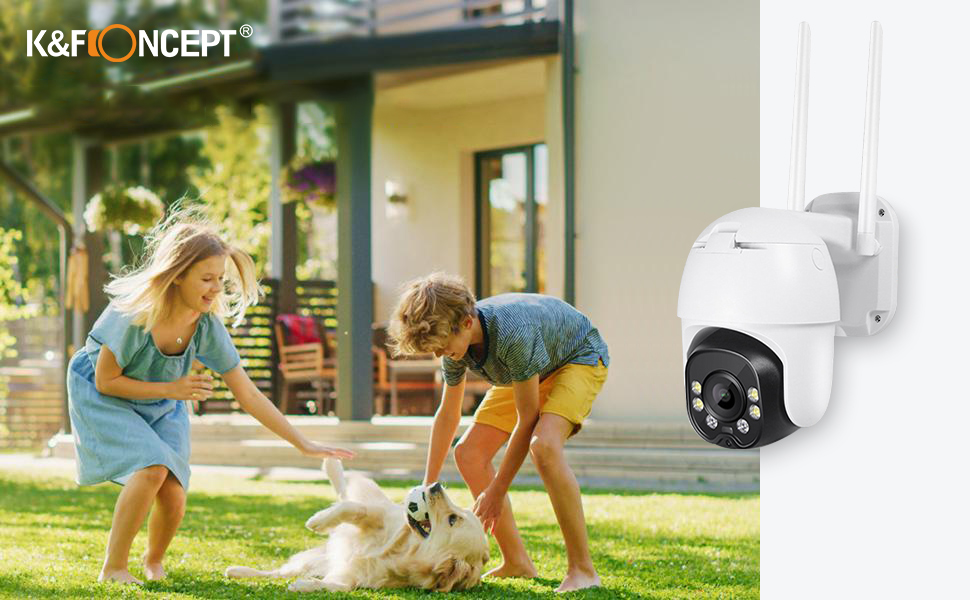 Suitable for farm monitoring/home safety/field detection, etc.
All Reviews
Image

All Star

5 Star

4 Star

3 Star

2 Star

1 Star
Super camera, picture and video quality convinced.
The camera makes a very good impression. The quality of the pictures and videos are really great. The camera has only been in use for a few days, movements are recognized very quickly and the battery has lasted a long time so far. Overall I am very satisfied.
26/12/2022
easySo far just great.Easy installation and great pictureAnd the appthat goes with it works great too. The alarm function is great and also records during the day and at night, so nothing to complain about to install, very good picture quality
So far just great.
Easy installation and great picture
And the app
that goes with it works great too. The alarm function is great and also records during the day and at night, so nothing to complain about
20/12/2022
A Super HD camera for everyone
Finally found a camera that I can use in the garden without pulling a power line. The quality of the recording is really in HD and optionally also in SD format. The charging by the solar panels takes place without any problems. The audio quality is very good and you can understand everything. The material quality is very stable and good. I can only recommend it to anyone who is interested. Top goods. ;)
25/11/2022
Fits..
Everything is fine, just ordered a second one.
24/11/2022
Brilliant. Exceeds my expectations
The camera makes a very robust impression. The recordings and image quality are very convincing. The motion detection works perfectly. Night vision is very convincing and does not need any additional light sources. I would definitely buy again and recommend it to anyone looking for a surveillance system. Thanks
22/11/2022
Positively surprised
This is now the 3rd camera that has been purchased.
Connect the camera to power, connect the network cable, load the app and everything works within 2 minutes.
A 2 GB card is currently installed in the camera for the test run, this is always overwritten, and the last 3 days are saved on it.
The camera is currently only operated with the app. The connection has only broken off once so far and had to be searched for again. So far the system has been running stably, and the camera can always be reached via its own W-LAN network. Via someone else's W-LAN only if it is open. Depending on the connection quality, it may take a while for the camera to respond to the cell phone network.
The picture is pin-sharp and the night vision is very good. Motion detection can be set.
21/11/2022
Top surveillance camera with outstanding features, has its own app control!!!
The camera arrives well packaged in a heavy cardboard box. The box is very chic and you immediately notice that you are holding something valuable in your hands. The camera is very easy to connect to the ctronics app. Each step is well explained in the app. The camera is connected to WiFi, which allows you to access the camera from anywhere in the world. Thanks to the solar panel and battery (14400 mAh battery), the battery can be charged automatically. All in all a really great solution without laying cables, for the price a clear purchase recommendation!
20/11/2022
Works great - very happy
We are very satisfied with the operation and the function of the camera.
22/10/2022
Monitoring against burglary.
Installed it and tried it out in the hallway, tomorrow it will be mounted outside. Cam mounted outside, videos are really great, cam on low resolution and solar has sun during the day, but I have to unscrew the cam about every 2 to 3 days and put it in the Charge the apartment until it is full
05/10/2022
Bought to use as a wildlife camera at the bottom of the garden to see what was coming in and out at night.
Build quality is really nice.
26/09/2022
Gimbal Stabilizers
Product
tuya
Surveillance Cameras
Video Resolution
1080P
Power Supply
Solar / 18650 Battery(battery not included)
Built-in Battery Capacity
4800mAh
Storage
SD memory card (up to 128G/cloud storage)
Pan & Tilt
Horizontal 355°/Vertical 120°
Motion Detection
PIR
Motion Detection Range
12m/39.4ft
Waterproof IP Rating
IP66
Night Vision
Color Night Vision (optional)
Night Vision Range
15m/49.2ft
Alarm Method
/
Two-way Talk
√
Connection Method
2.4GHz wifi