4.3" LCD Digital Microscope, 50X-1000X Magnification, Adult Kids USB Microscope with 8 Adjustable LED Lights, Compatible with Windows/Mac iOS
Buy 99C$-15C$,199C$-35C$, 299C$-55C$, 599C$-130C$ (Prime Day)
New customer gift package
&FREE Shipping to Canada
Brand:

K&F Concept

Buy K&F Concept 4.3" lcd digital microscope, 50x-1000x magnification, adult kids usb microscope with 8 adjustable led lights, compatible with windows/mac ios online, C$112.99 free shipping to Canada.

GW45.0035

SKU:

GW45.0035

112.99

https://www.kentfaith.ca/GW45.0035_4.3-inch-lcd-digital-microscope-50x-1000x-magnification-adult-kids-usb-microscope-with-8-adjustable-led-lights
Buy 99C$-15C$,199C$-35C$, 299C$-55C$, 599C$-130C$ (Prime Day)
Features
* 【50X-1000X Digital Magnification】 The LCD digital microscope provides 50X-1000X magnification, allowing you to view tiny details such as coins, plants and insects within the magnification range, the actual magnification depends on the screen size, between the camera and the observation point distance varies;
* 【IPS LCD Display】This electron microscope is equipped with a 4.3-inch screen, and has a 2-megapixel ultra-precision focusing camera and 1080P high-definition imaging. Real-time clear images and high-quality videos of objects can be directly observed, which is very convenient to use. The large screen is more ergonomic and helps to eliminate eye and neck fatigue;
* 【8 Adjustable LED Lights】The microscope has 8 built-in adjustable LED lights, you can adjust the brightness of the lights by sliding the "LED adjustment wheel" to ensure that your specimens are clear and bright, which is convenient for the details of objects in various environments, which This microscope will provide you with excellent details and a great experience;
* 【PC Camera Mode】In this mode, it is not only a microscope, but also a camera. It can take pictures and record videos, short press the "OK" button to take pictures, long press the "OK" button to record, and short press again to stop recording. Insert a memory card, the images and videos you acquired during observation can be recorded together; (Note: the memory card is not included)
* 【Ideal Learning Tool】USB microscope is light and compact, easy to operate. Can be used to inspect insects, coins, gems, plants and inspect circuit boards. This is a great gift for students who want to learn science, adults and children who like hands-on. However, it is not a microscope in the traditional sense and is not suitable for serious biologists.
Shipping
&FREE Shipping to Canada
Sale
Buy 99C$-15C$,199C$-35C$, 299C$-55C$, 599C$-130C$ (Prime Day)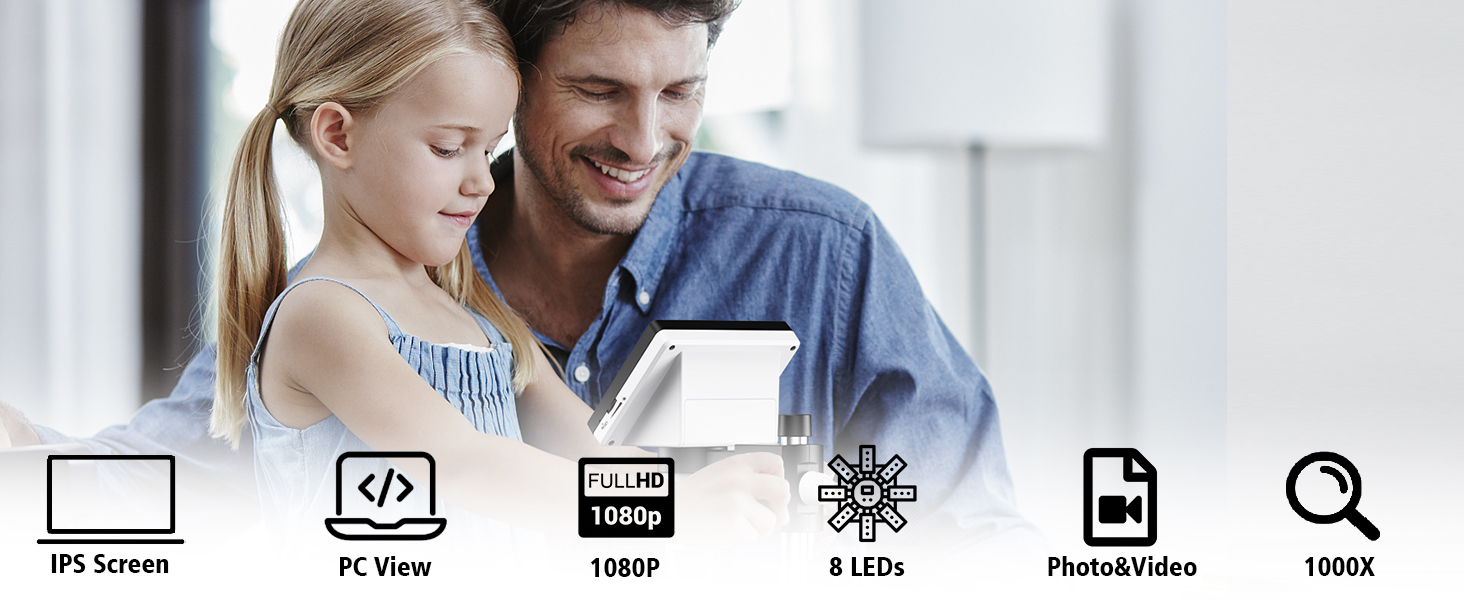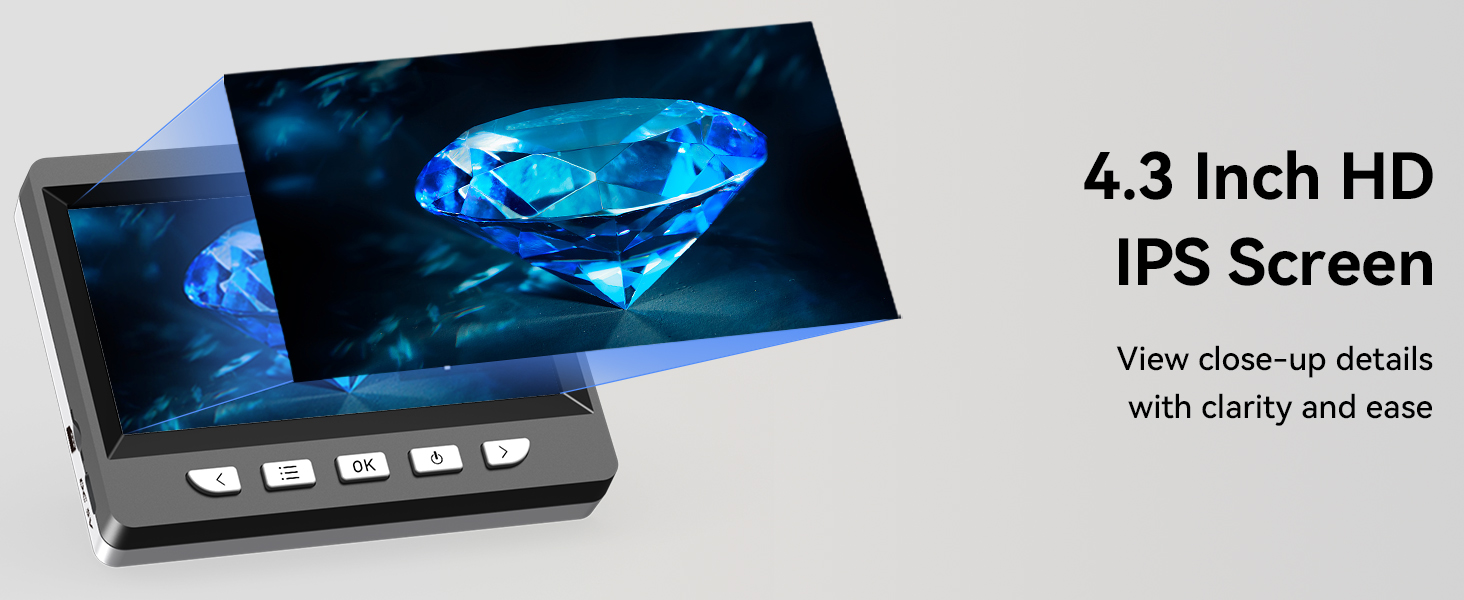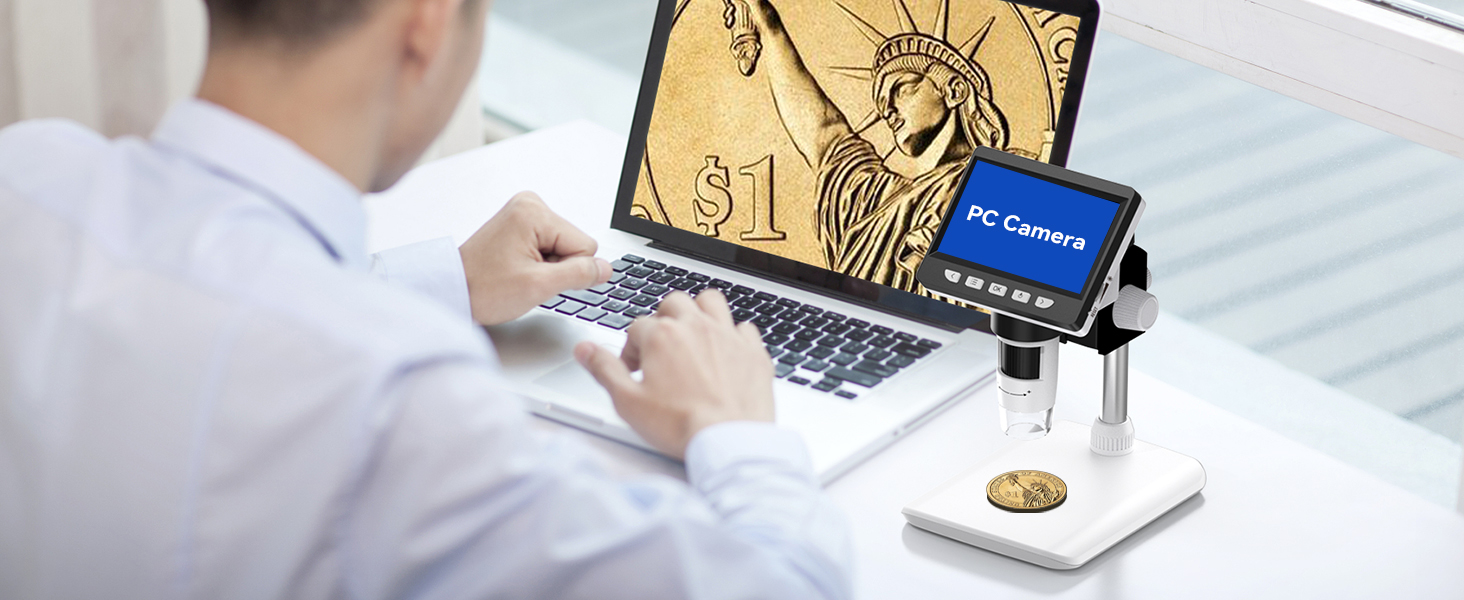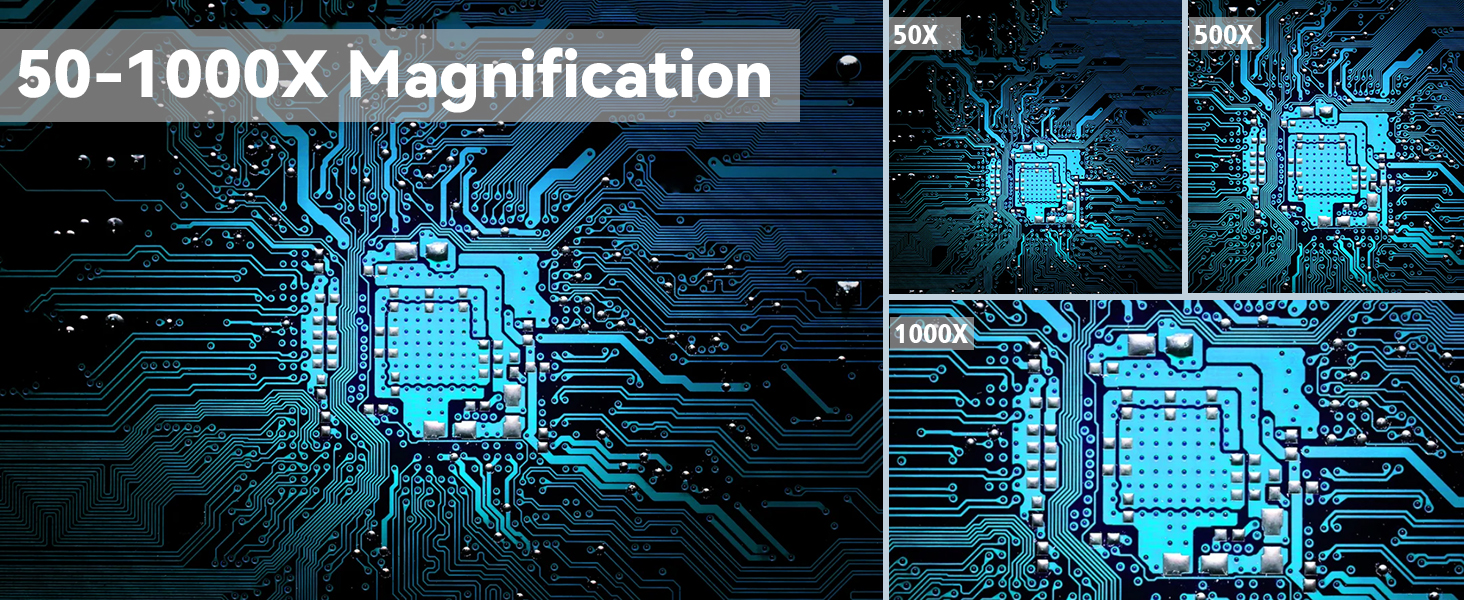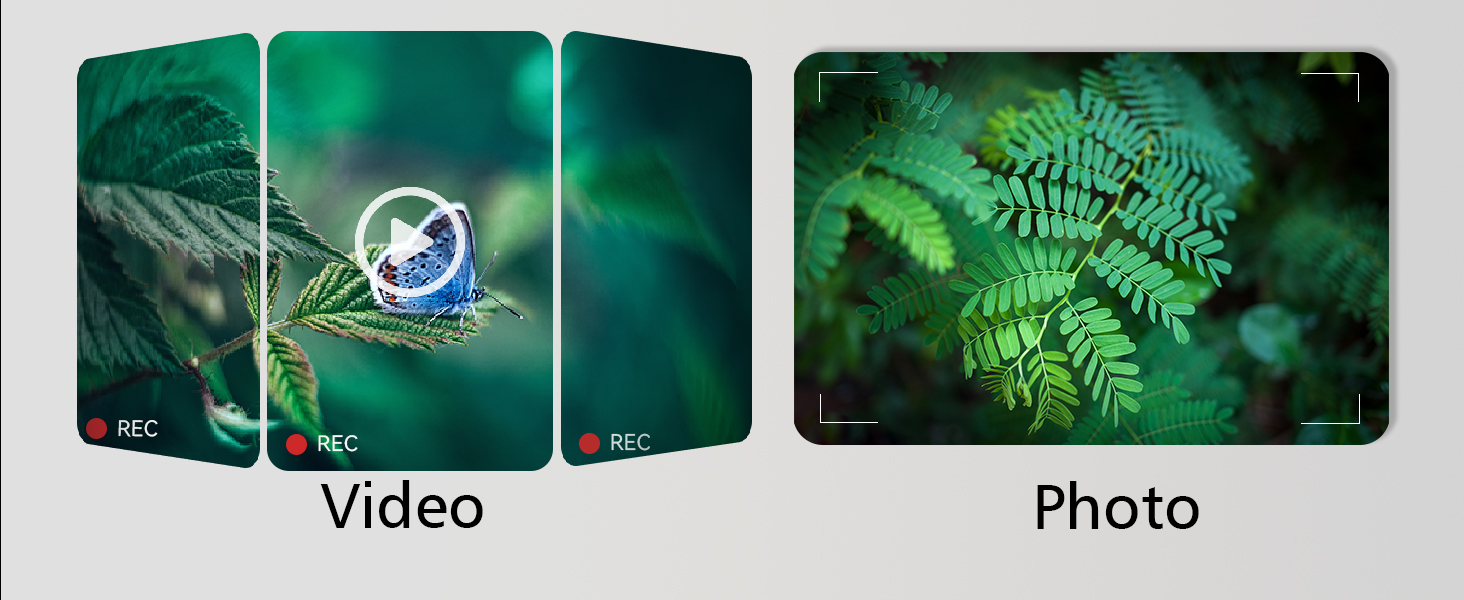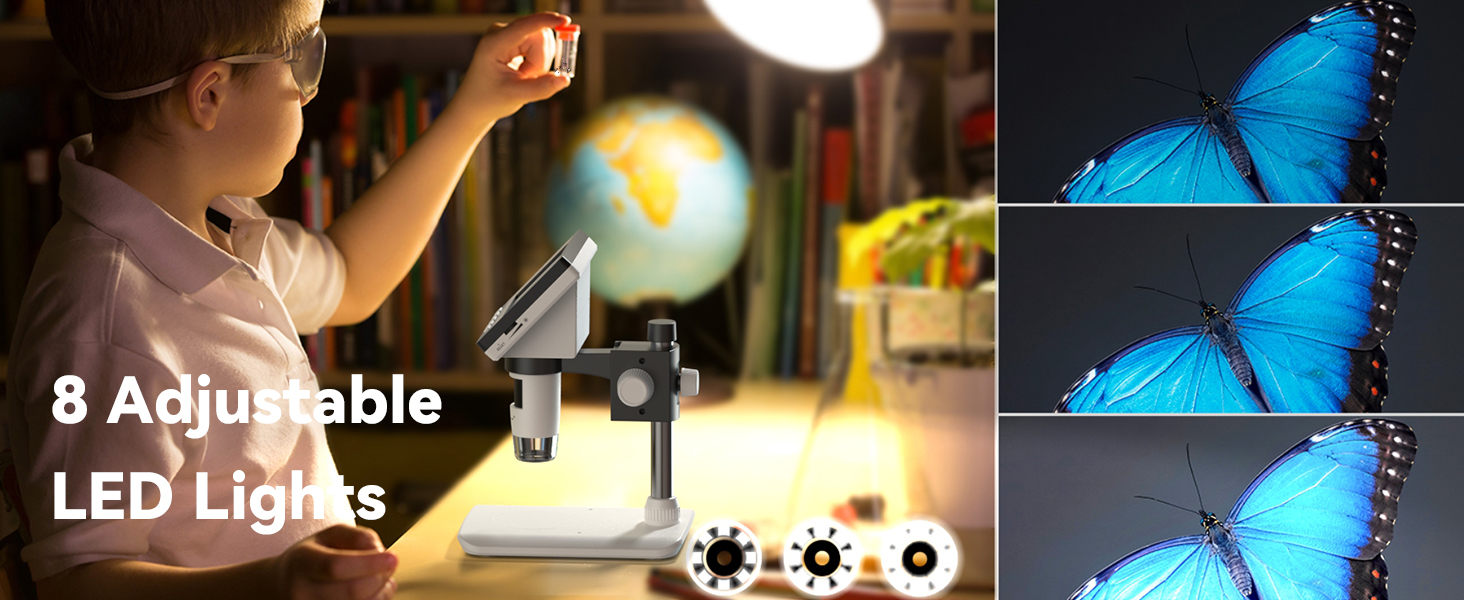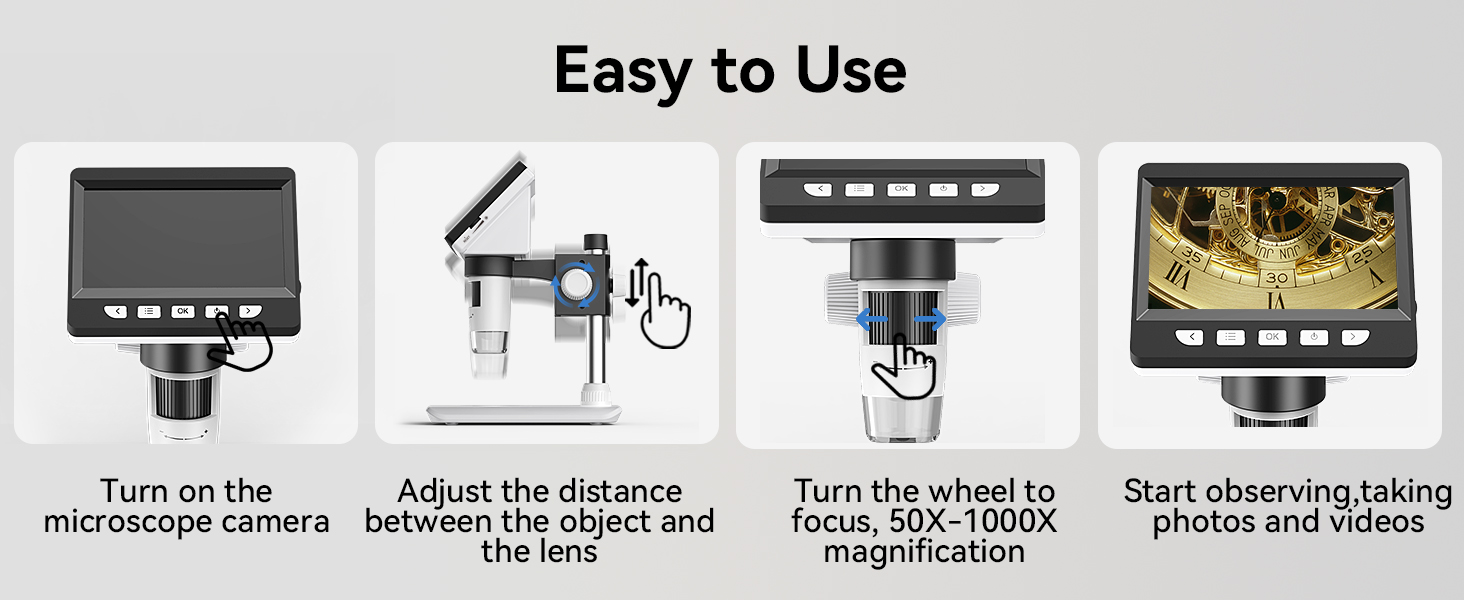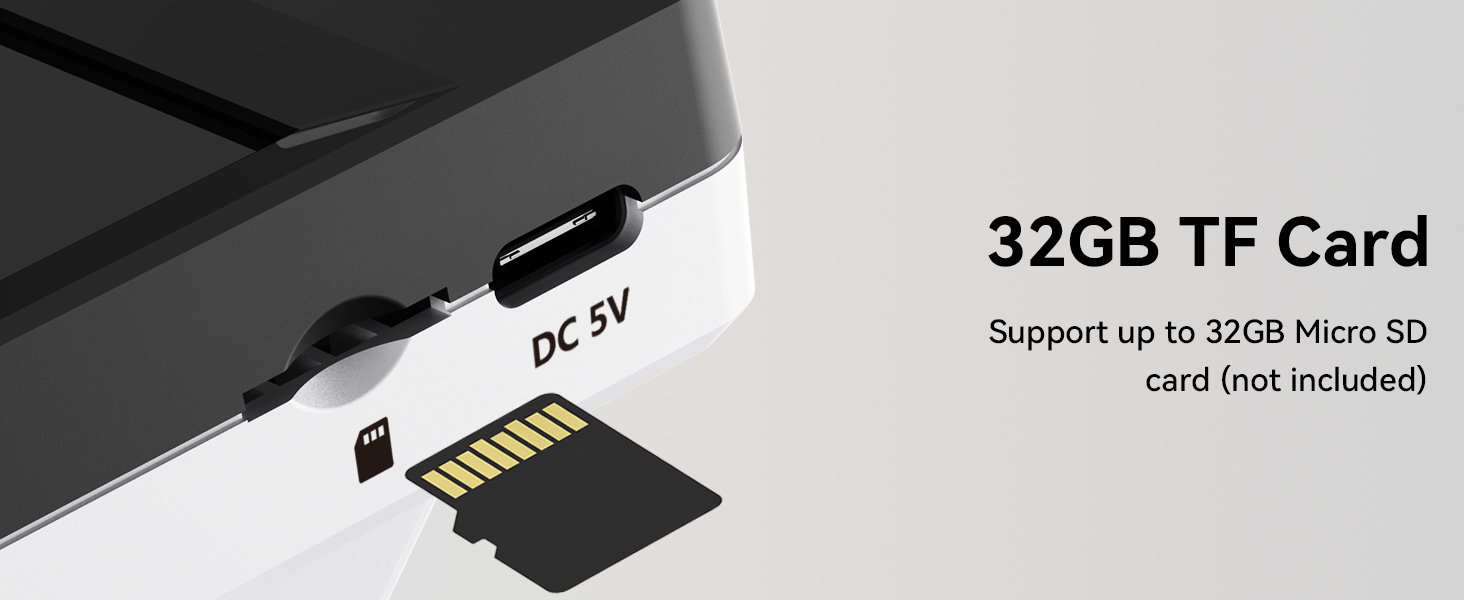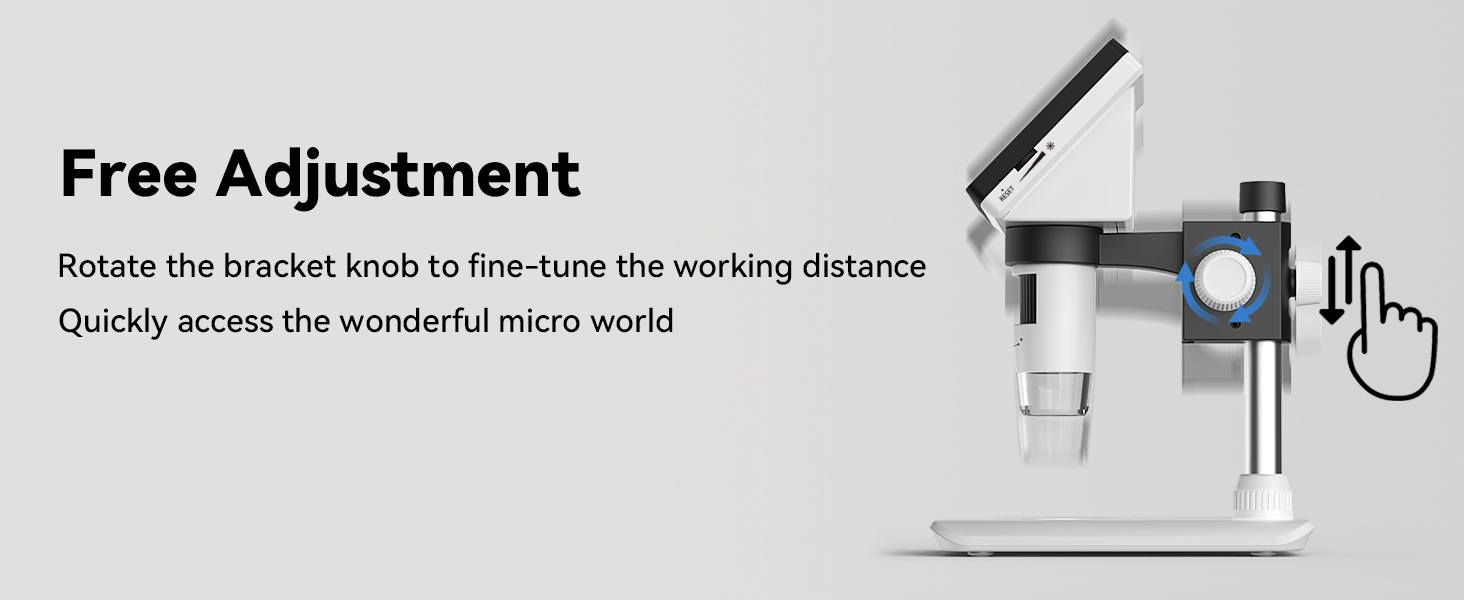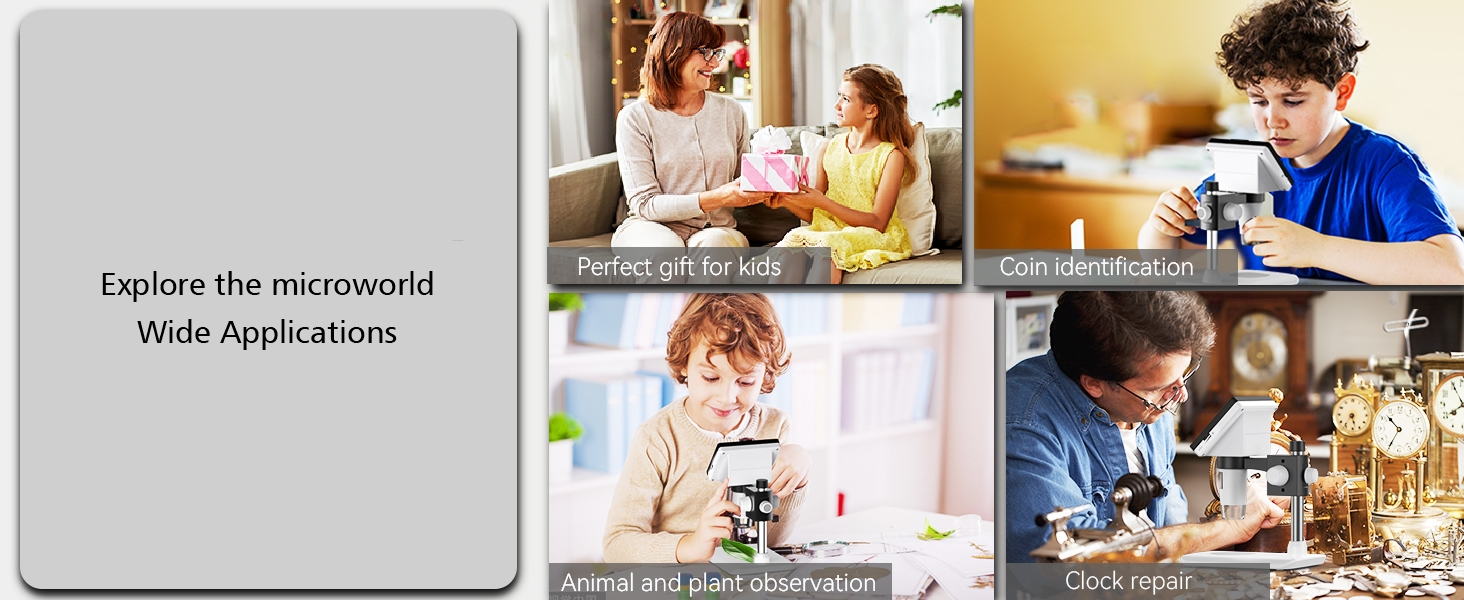 All Reviews
Image

All Star

5 Star

4 Star

3 Star

2 Star

1 Star
This is absolutely amazing
I'm recommending it to everybody who needs a microscope the LCD screen on it makes life easier
15/09/2022
Good investment for my son's education
I love it's portable size and effectiveness. Although it looks like kids toy, it would have a real scientific value for your kids. My son uses it almost everyday for everything :)
14/09/2022
excellent learning tool
it was for my kids (4,6y.o). They are all about nature and love it. I was very pleased with the quality of the microscope. it truly opened their eyes to another world! Thank you so much for an affordable, quality product..
13/09/2022
Perfect device to explain kids about hygiene
The reason I liked this device, is that was very easy to explain to kids how important hygiene is in our life. We checked unwashed apples, and strawberries and saw small bugs which obviously will go to our stomachs. After that kids wash fruits very carefully. Also, it helped them to get motivated for science projects. Very easy to use. Highly recommended.
13/09/2022
We love this microscope! Educational great for kids. Compact and easy to use
Very easy to assemble and easy to use! I like that the microscope can connect to a PC for more people to see up close.
My young kids can use it by themselves it's a very good educational tool and they're always looking for stuff they can see up close! A great buy!
12/09/2022
So funny
Giving a child a fun tool that stimulates their ability to explore the world allows them to see a lot of subtle things. This is a great microscope, cost effective!
11/09/2022
Use for Coins
An absolute "must" for any coin collector!
Makes examining coins much easier and faster.
The microscope is very well built and easy to use.
It takes pictures, has adjustable brightness, and has a wide range of focus for a clear image. The fact that it comes with it's own screen makes it super convenient. Highly recommended!
10/09/2022
It has a much sturdier feel to it
The was listed as on of the top 10 best digital microscopes. It has a much sturdier feel to it. I like that it has additional lights
02/09/2022
Good investment for my son's education
I love it's portable size and effectiveness. Although it looks like kids toy, it would have a real scientific value for your kids. My son uses it almost everyday for everything :)
29/08/2022
This is absolutely amazing
I'm recommending it to everybody who needs a microscope the LCD screen on it makes life easier
03/08/2022