49mm Magnetic 4-in-1 Lens Filter Kit (MCUV+CPL+ND1000+Adapter Ring+Filter Pouch)
Buy 99C$-15C$,199C$-35C$, 299C$-55C$, 599C$-130C$ (Prime Day)
New customer gift package
&FREE Shipping to Canada
Free Shipping. 30 Day No Reason Return. K&F magnetic filters feature optical glass, high definition, waterproof, scratch-resistant, sturdy structure.

SKU.1619

SKU:

SKU.1619

102.99

https://www.kentfaith.ca/SKU.1619_kf-49mm-magnetic-filter-mcuv-cpl-nd1000-waterproof-scratch-resistant-anti-reflection-green-film-with-magnetic-attachment-ring-and-case-bag
Buy 99C$-15C$,199C$-35C$, 299C$-55C$, 599C$-130C$ (Prime Day)
Features
* 【Kit Includes】This filter kit includes MCUV+CPL+Neutral Denstiy ND1000+ Magnetic Adapter Ring + Filter Pouch.
* 【1 Second Swap & Install】 This magnetic lens filter kit could finish installed in less than one second compared with conventional thread filter. Avoided frozen hands in cold weather and never miss any wonderful moment. Combination Way 1:Magnetic Adapter Ring + CPL+ ND1000. Combination Way 2; MCUV+CPL+ND1000.
* 【28 Multi-Layer Coatings】 All filters are made of import AGC High Definition Premium Optical glass, double-side multicoated, no chromatic aberration (color shift) hydrophobic ,scratch resistant , oil proof. Provides you a perfect photography experience, protecting your lens from all round.
* 【Ultra Slim Frame】1.9mm-3.5mm ultra slim frame ensures no vignetting and dark corner on 16mm wide-angle focal length. CNC non-slip system frame , easy for install and remove.
* 【Filters Function】Circular Polarizer (CPL) filter helps reduces glare from non-metallic surface enhance color saturation & contrast. ND1000 filter. ND1000 (10 f-stops) filter helps shoot stunning mesmerizing long exposure. MCUV protection filter with 99.6% transmittance, effectively reduces the reflection came from both the ground and filter itself, ensuring the true color of photos and protect lenses.
Shipping
&FREE Shipping to Canada
Sale
Buy 99C$-15C$,199C$-35C$, 299C$-55C$, 599C$-130C$ (Prime Day)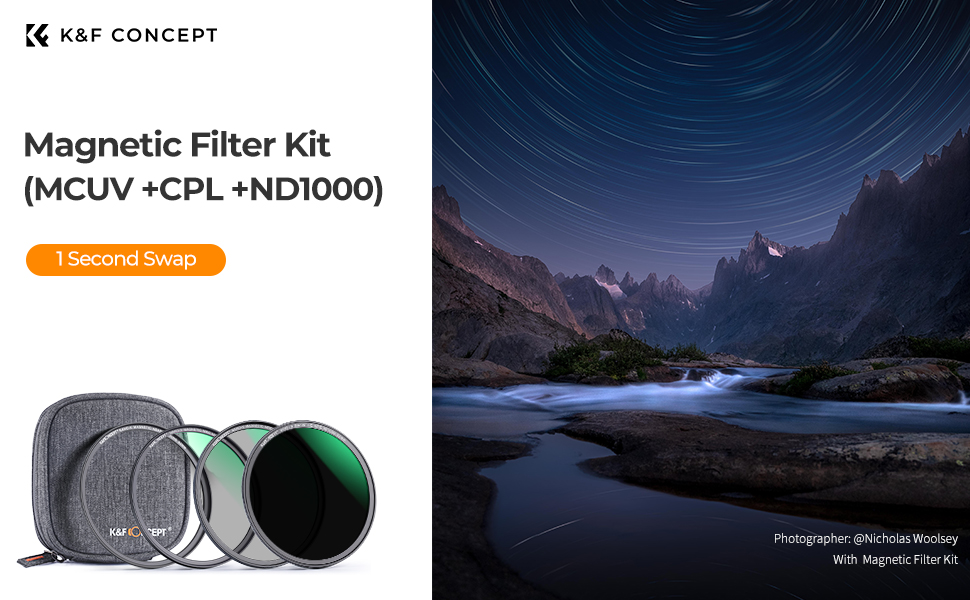 K&F Concept 4-Pack Magnetic ND/CPL/UV / ND1000 Filter Adapter Ring Kit with 28 Multi-Layer Coatings for Camera Lens
How does it help?
---
Now switch your filters in the seconds with K&F Concept Magnetic Quick-Swap Kit.
---
As a photographer, you know all about the waiting game: those times when utmost patience is required to capture that once-in-a-lifetime image. Every second is important to you, meanwhile, your heart is racing because you know you have just milliseconds to win your race against time or tide.
---
K&F Concept has announced a magnetic camera filter kit system to reduce the time it takes to swap out lens filters literally in seconds, a 1second swap, never missing any wonderful moment.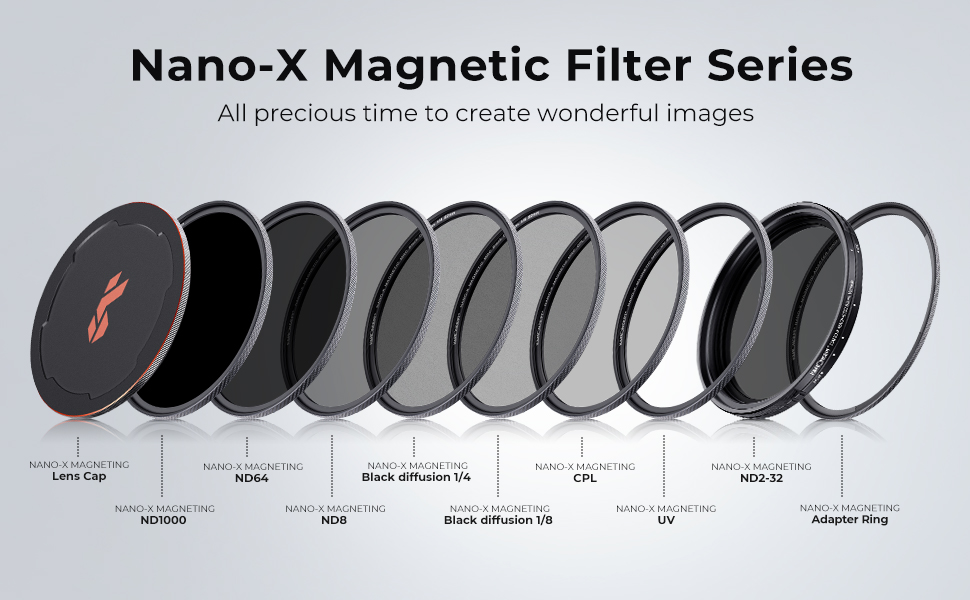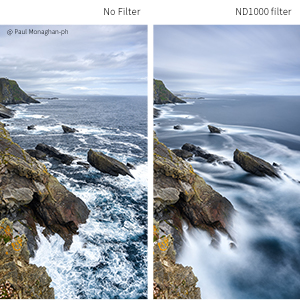 ND1000 Filter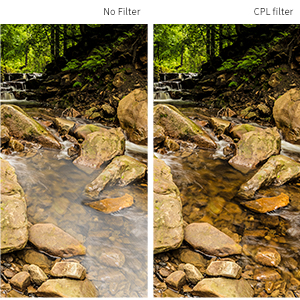 CPL Filter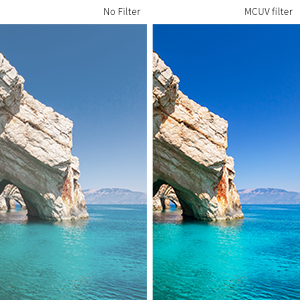 UV Filter

| | | | | |
| --- | --- | --- | --- | --- |
| | | | | |
| | | | | |
| | | | | |
| Rating | 141 reviews. | 22 reviews. | 13 reviews. | 20 reviews. |
| Price | C$102.99 | C$107.99 | C$60.99 | C$59.99 |
| Model | SKU.1619 | SKU.1628 | SKU.1658 | SKU1545 |
| Resolution | 1s Switch/Protect Lens/Enhance Color & Contras | Light Reduction Effect | Protect Lens / Remove Glare / Enhance Color & | Improve color contrast/Light reduction effect |
| zoom range | All Scenes | Video Shooting/Landscape Photograhy | All Scenes | Video Shooting/Landscape Photograhy |
| Screen | Nano-X series | Nano-X series | Nano-X series | Nano-D series |
| Filter Material | Japanese AGC Glass | Japanese AGC Glass | Japanese AGC Glass | Japanese AGC Glass |
| Multi-Coating | 28 | 28 | 28 | 24 |
| waterproof | √ | √ | √ | √ |
| scratch-resistant | √ | √ | √ | / |
| HD | √ | √ | √ | √ |
All Reviews
Image

All Star

5 Star

4 Star

3 Star

2 Star

1 Star
Super easy to use and very good quality!
Happy with my 55mm Magnetic Filter Kit. It consists of 4 components, an adapter, a UV filter, a polarizing filter and an ND1000 filter. Both the polarizer and UV are threaded so they can be threaded onto the front of the lens, but they also have a magnetic part and the rest of the filters can be magnetically placed on top. Combinations for using CPL and ND1000 can be: -Adapter+CPL, Adapter+ND1000 or Adapter + CPL + ND1000 -UV filter +CPL, UV filter + ND1000, UV+CPL+ND1000 filter They are packed in a padded cover and supplied with reverse zip to prevent some water seeping in when it rains. It can be clipped on belt or other place for convenient to use or carry. I have different types of filters, threads, squares and these. Undoubtedly, magnets are my favorite filters, I am very happy with them because they are very convenient to use, especially for the ease of use. It is very easy to install and remove any of the filters. You leave the UV or the adapter and it's instant to place or remove one of the others. I always have the UV which is also screwed on the outside to be able to put the lid up, the thread is thin but the lid is fixed and will not fall off. This way I always have the camera ready to insert one of the other filters quickly and easily. As for image quality, I have few complaints, I didn't appreciate the loss of sharpness or any dominant color. I was able to use both UV+CPL+ND1000 up to 12mm on my APSC camera with no vignetting. The filter I use the most is the ND1000 and it is very easy to use. Set the parameters you want for the photo and focus, change the camera to manual focus so the focus is locked, and place the ND1000. Now you see everything dark and you have to change the weather. What weather am I using? Very simple, take the time you have and multiply it by 1000. A 1/125 photo with no filter should take around 8 seconds to get a similar exposure. If you are looking for good quality filters that will not affect your image and are very convenient to carry and use, I would definitely buy magnetic ones. Carrying squares is a hustle at times and threading them is a lot more awkward, apart from the risk of them falling out, I'm a bit handcuffed and it's happened to me several times threaded. No problem with these at the moment and very happy. I leave you a video and some photos that I hope will help you!
13/11/2023
Just right for my purposes at the right price....
Many voices will say, such cheap filters simply can't reach the quality of a brand filter and also I was someone who would have affirmed this immediately until now, so convinced was I of my B&W, Rodenstock, Haida and Co. filters. But now the surprise: the K&F filters do not show any conspicuities. No unnatural colour shifts, no clear loss of sharpness, hardly any flare or ghosting, simply nothing where I would say at first glance that it would be a reason for exclusion. And I think this fact has opened my eyes.
12/11/2023
Five star filters with a inconsiderate kit
It's a great set of mag filters, and they are relatively budget friendly too comparing to most competitors like Kase, Haida or manfrotto. The magnets are pretty strong and the stacking mechanism is a joy to use. Keeps the package slim and works way better than magnetic filter rings from competitors.One big complaint, is that the filter kit doesn't come with a magnetic lens cap. The filters themselves are really shallow and won't hold a clip-style standard lens cap. So without a magnetic cap I won't be able to cover my lens. Had to purchase a separate magnetic cap from Haida to use with this set of filters……
09/11/2023
It does everything it's advertised to do.
Very easy to set up and use. The magnetic rings fit very well. Picture quality is excellent for the price, although the polarizer and ND filters have a slight hint of a tint on the warm side (which can be very easily adjusted post shoot).One item this package should add is a magnetic lens cap to provide better protection to the filters during transit.
06/11/2023
Makes changing filters fast and easy.
I have always used the threaded filters on my camera, going back to my earliest days in photography. And we all know the effort it takes to change one of those filters - you have to unscrew the current filter and then screw the new one onto the lens, a process that takes a couple of minutes, at least. Not always ideal. With this set, you have two threaded options: an empty ring (with no filter or glass of any sort) or a threaded UV filter. The other two filters (a circular polarizer and a neutral density 1000) then attach to either of the previously mounted rings magnetically, so that switching filters just involves pulling the filter off and putting another in place - in just seconds. An excellent option in situations where you might want to change filters frequently. In addition, the set includes a convenient carry case, with separate, padded pockets for each of the filters. This case can be worn on a belt, or attached to camera strap (or in my case, the chest harness I use to carry my camera while hiking), which ensures that the filters are close at hand when you need them. My only complaint is that the magnets are a little bit too weak. At one point, as I was setting my camera down, I bumped the filter and it fell off. Luckily, it does not appear that the filter was scratched or otherwise damaged, but if you use these, you want to be aware that they can be knocked off relatively easily. You probably would never have a problem if you only used them in a studio environment, but if you use them outdoors, especially if you are moving around a lot, you want to be careful with them.
31/10/2023
Very practical, but the MCUV filter fits loosely.
really like the concept of this filter set. I'm not the most coordinated person and switching filters on the spot requires some coordination, so I just used a single filter - and it shows up in my photos. I really like that this set really requires very little coordination. I was able to quickly and easily change filters when the lighting changed. The set comes in a nice padded fabric case with individual pockets and a Velcro strap for attaching to a belt. The set contains three magnetic filters and an adapter ring. The lightest filter is a UV filter that looks completely clear. Like the adapter ring, this filter is threaded. It is the only filter that is threaded and is also the only filter that appears a bit loose when attaching the adapter. The other filters fit much better but fit the UV filter just as well, so I decided to skip the adapter ring and just thread the UV filter onto my lens and attach the other filters to it. It obviously means an extra layer of glass when set up this way. Anyway, I like this set and would recommend it.
29/10/2023
Wow...really surprised with these. K&F working wonders here
These are so easy to use and the quality is fantastic - both the build quality and the picture quality. I can't see any colour cast whatsoever from both the CPL & ND filter. I think you would really need to pixel peep to see any sharpness difference, and even then I'm not sure there is.Being able to attach the filters to both the UV filter and filter ring is really clever - I keep the UV on my 24-70 F4 and the filter thread ring on 16-35 F4 so it makes it even faster to clip on the filters no matter what lens I use.Since the ND isn't variable, there's no dark X. And no vignetting at 16mm, unlike when I use my square filter set.The downsides that I see at the moment:- You can't replace the filter thread on its own, so if you break or lose it, you have to buy a new set. I contacted support but was asked to pay $16 for delivery of a new thread....- The range of NDs isn't as big as a square filter system (yet) and again I'm not sure if you can buy them as singles or whether it's just part of these kits
29/10/2023
Very impressed, ordered another set for my 72mm lenses
This is a solution for one of my pet peeves, taking filters off and on in the field. I always carry a CPL filter with me when doing a shoot, but it is difficult to take them off and on in the back of a Range Rover on the move. This one is protecting my Olympus 300mm f4.0 lens (UV) and allows me to quickly switch to the CPL when I need it. I ordered another set for my 72mm lenses. Great packaging, good carrying case and I'll be able to cover all my field lenses with the two sets. Extremely impressed with the ease of rotating the CPL filter. My lens cap stays on with no problem and can be either on the CPL or the bare magnetic mount. The magnet is very strong, the filters stay where you want them until you want them off.
28/10/2023
Magnetic attraction
The magnetic attraction of the MRC UV filter (72mm) leaves a lot to be desired! The filter wobbles around on the adapter ring and threatens to fall off every time the camera moves, so it is not safe from loss when used outdoors. The other two filters have a solid hold on the adapter ring.
23/10/2023
Very comfortable magnetic filters
Sure the price is high, but they are very comfortable
21/10/2023
Do you know what process your filters have gone through? let's take a look
How to check your lens size?
Gimbal Stabilizers
Product
0.2%
Filter
size
49mm
Resolution
1s Switch/Protect Lens/Enhance Color & Contras
zoom range
All Scenes
Screen
Nano-X series
Filter Material
Japanese AGC Glass
Multi-Coating
28
waterproof
√
scratch-resistant
√
HD
√
Transmittance
/
Antireflection
/
Filter Thickness
3.3m
Shape
Circle
Ring Material
Aviation aluminum alloy